Chris Hemsworth Workout App – Centr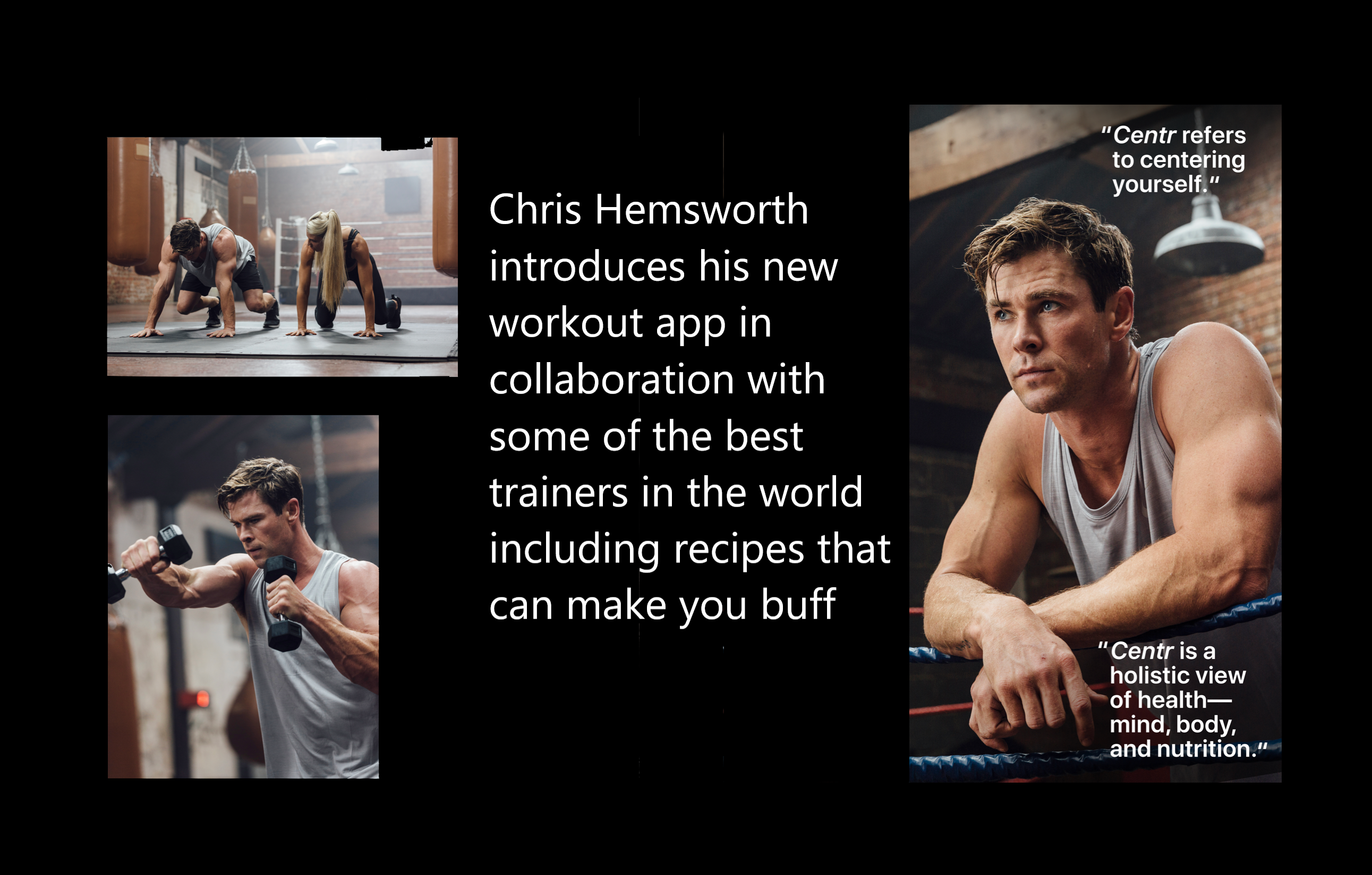 Do you know who Thor is? But of course, you do and you all like him and even live him for his powerful physique and his darn good looks. The Marvel god of lightning is now letting you in on the secret of his power and his look. Chris is about to release an app that follows his own routine on how to get your body to look like him.
He revealed the app this week and it includes a bunch of workouts for gym and home with a list of recipes that can help your diet and nutrition.
'Centr' Fitness Training app provides advice straight from Hemsworth's trainers and a trailer that shows Chris doing workouts.
Said Chris on his Instagram post he also explains how the project has been in the works for a few years and global launch for the app is planned for this February. A free subscription will get you workouts and recipes.
All the experts who have developed the workouts and trained Hemsworth and handpicked by the actor himself or his wife Elsa. Trainers include: Luke Zocchi, Special Ops trainer Jo Sakoda, Hollywood trainer Gunner Peterson and Chef Dan Churchill as the recipe guru.
To get all features of the app, plans include a $16 per month, $37 for a quarter year and $94 for a yearly plan. Whether people will pay this much when there are loads of free apps available, time will tell but one thing is for sure that having a Hollywood star on the screen telling you how to train yourself is something a lot of people will be glad to have on their phones, since this is probably the main selling point of the app.