Follow these Ideas to Make the Perfect Essay Topic Selection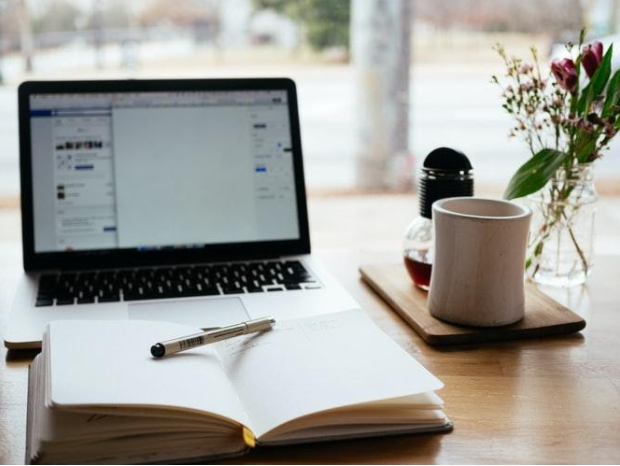 Top 7 Ideas On Choosing the Right Essay Topic
Choosing the right essay topic is essential if you want to write an impeccable essay. A poor topic selection can be detrimental to poor academic papers. Those who complain about facing difficulty in essay writing often end up choosing the wrong topic. On the other side, things can be a lot easier if you select the right topic.
In some cases, college and university teachers already provide the subject of the essay with the set of instructions. If that's the case, you don't have to spend time finding the right topic. However, you should be familiar with suggestions on finding the best essay topic if it's not already been assigned.
In this post, Experts of essay48 present some ideas that can help you make the perfect topic selection for academic essays. Let's check out!
Find a Topic with Good Understanding
You are not supposed to write a good essay on a topic that you don't know about. That's why it is crucial to select a topic that you are already familiar with. If you do so, you will not have to spend a lot of time on research. You should have enough knowledge about different aspects of the subject.
A familiar topic allows you to complete an essay on time since you don't have to spend several hours on research. Eventually, you will be able to submit your essay without missing the deadline.
Choose an Interesting One
Would you like to read an uninteresting essay? Probably not. Put yourself in the shoes of readers and then think about the topic again. Does it have the potential to get some traction? If not, then put it in the trash and find a new interesting one.
Picking up a topic that can turn heads shouldn't be a difficult job even for an average student. You should feel excited to write even before readers fall in love with it. There must be something that can keep readers attached to your writing.
A good tip is to write down a few interesting ideas on a paper and then end up choosing the one that looks to be the most stimulating out of all others. Remember, no one will appreciate your writing skills if you choose a dull topic. So, make sure you always pick an interesting one.
Reuse a Topic (Only if it's good enough) 
Sometimes students get confused when they can't find a nice topic to write. If you are also in the same situation, try reusing the topic that you have already submitted elsewhere. There should not be any problem with using the same theme again. However, make sure you talk about the topic differently. 
There must be several aspects that you didn't talk about the last time when you wrote on a specific topic. Try exploring those features and unfold them beautifully. Don't get nervous thinking about the teacher. Reusing a previously used topic is perfectly fine. The only thing you need to take care of is plagiarism. Make sure you don't copy stuff from the previous version. All you write should be innovative, fresh, and unique. 
Narrow Down Your Research
You have to narrow down your research for topics that are generally too broad. It won't be possible for you to cover so many things in a single essay. If you think that covering the topic is getting hard, stop thinking about that particular subject as a whole. 
Try to narrow down your topic so that you can explain everything interestingly without losing the main concept. Broad subjects are often difficult to deal with in a limited word count. That's the reason you are recommended to choose a subset and talk about this. 
Try to remain within the specified boundaries of the subject so that you can convey your message attractively. If you discuss irrelevant things, your writing is likely to lose its charm.
Consider the Tone
Professors can ask you to write different types of essays. Some of the most common types include descriptive, analytical, persuasive, narrative, argumentative, and expository. You have to follow a specific approach to write an essay on each of these types.
The point here is to consider your writing tone before making the topic selection. The tone of your writing shouldn't mismatch the type of essay that you have been asked to write. Take this thing seriously. If can't maintain consistency, change the topic at your convenience.
Easy to Find Sources and Information
Some topics are difficult and that's why finding the relevant information and authentic sources becomes more difficult. Take this factor into account before you finalize your essay topic. It should be easy to find useful sources of information. If you face disturbance in accessing the right information, consider changing the topic.
The information regarding all the subjects is available on the internet. However, for some critical topics, you have to work really hard. On the contrary, getting valuable data for some easy subjects is nothing more than a piece of cake. 
The information should be readily available regarding the topic that you choose. You should easily get an idea about the availability of sources in a few minutes of research.
Get Direction
If you can't figure out how to choose the perfect essay topic, don't feel stuck. Doors of experts and mentors are always open to you. Reach out to them whenever you face difficulty. 
Discuss points that you feel stuck with. They should give you the best advice on how to skip bottlenecks while choosing a good essay topic.
You can also talk to your classmates and share ideas. A few minutes of healthy discussion should be helpful. Exchange thoughts with each other and think out of the box. Although there are many trustworthy professional academic services to help, yet you should prefer developing good writing skills on your own.