Gamefi: Earning Crypto Playing Games Online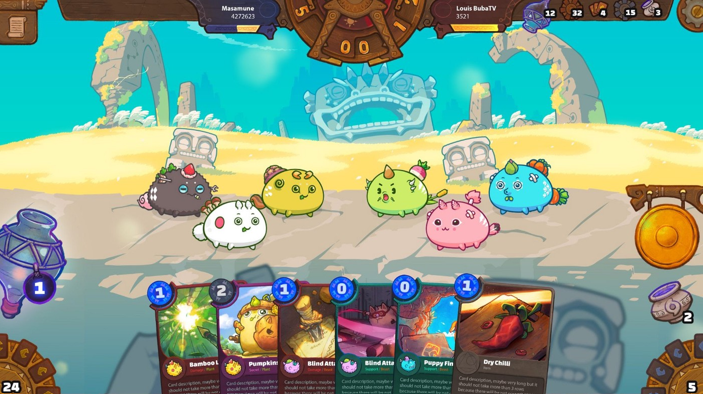 Gamefi is a crypto-based gaming platform that rewards users with Gamefi coins for completing in-game objectives and offers them the chance to convert their earnings into popular cryptocurrencies.
The Gamefi platform utilizes Ethereum smart contracts combined with decentralized applications (Dapps) to ensure transparency, security, and fairness for all participants. Many high-quality virtual games also have profound storylines that allow users to buy game content using either fiat currency or cryptocurrencies such as Bitcoin, Ethereum, and Chain, with XCN price experiencing a decline in the past few days.
How GameFi Function
Gamefi is a new service that lets you earn cryptocurrency by playing your favorite games online. It uses blockchain technology to enable instant, transparent payments and reward players based on their skill and time spent playing.
Gamefi offers a variety of games, including free ones and ones that require no download. The company's "PlayToEarn" model lets players earn anywhere from $0.01-$100 per hour, depending on their skill level and game.
Gamefi offers its cryptocurrency (called GAME) and other popular cryptocurrencies like bitcoin, Ethereum, and Litecoin. Players can use GAME or any of these other currencies to buy new games or in-game upgrades for the games they already play. Gamefi uses blockchain technology to keep the payment process safe and secure.
This technology protects users' information by keeping it private. Users don't have to worry about personal details leaking when they make in-app purchases with GAME or other currencies. Gamers looking to earn money while playing their favorite games now have an easy way to do so, thanks to Gamefi's PlayToEarn model and its attention to security and fairness.
Popular GameFi Games
Alien Worlds
The new game called Alien Worlds is a space and crypto-themed online sci-fi adventure game. Players can mine, buy, sell and trade cryptocurrency within the game and are also given the option to take on various quests or duties throughout their in-game experience.
Created to be the ultimate immersive adventure game, Alien World will unite the thrill and action of a sci-fi game with cryptocurrency's wealth, potential, and opportunity. Users can choose to take on quests and duties while they experience an elaborate story with great graphics.
2. Crypto Blades
Crypto Blades is an online multiplayer game that is free to play. It uses blockchain technology to store information on its servers and create a transparent player environment. The game features four modes: Arena, Deathmatch, Team Deathmatch, and Scavenger Hunt.
Players use virtual crypto-currency tokens to buy weapons, armor, and other equipment in the game's shop. Earned tokens allow players to level up, unlock new items, and progress through the game's levels.
Axie Infinity
Axie Infinity is a game that is centered around the Axie creature. Axies can be bred, collected, and trained. They have specific characteristics and features that players can use to their advantage when they battle against one another. The game requires players to collect as many Axies as possible to win battles and ultimately become the best trainer.
This blockchain is built into the game, allowing for ownership of items from within it. The blockchain is secured by proof-of-stake, which is open to everyone. Anyone can be a miner by using the AXI token and staking it in their wallet to support the network.
Upland
Upland gamefi crypto is a method for trading upland game files with cryptocurrency.
It is accomplished using an online crypto exchange, usually one specializing in the upland game file market. Upland gamefi crypto is an efficient way to make money off the many gamers who play upland games and are willing to pay real money for in-game goodies.
Splinterlands
Splinterlands is a strategic card game combining role-playing elements with a collectible card game. Players take on the role of warlords, leading their armies through a fantasy realm. The gameplay is rich and deep, with an intricate system of troops and spells to master, but it is accessible to newcomers as well.
The developers are currently running an ICO for their new token, called the "gamefi" (GFI), which can be used for in-game purchases and to buy items from the store. They're also developing a companion smartphone app, which will feature augmented reality features.
The Future Of GameFi
Overall, gamefi will be a great addition to any gamer's life because it gives you more options for finding games. It also offers bookies the ability to make a living by predicting the outcomes of games for the whole community.
None of this requires the user to learn a new system, and all of it can be done quickly from your phone or computer. Don't think too hard about how the technology works; enjoy getting involved.