Health Tips From NFL Players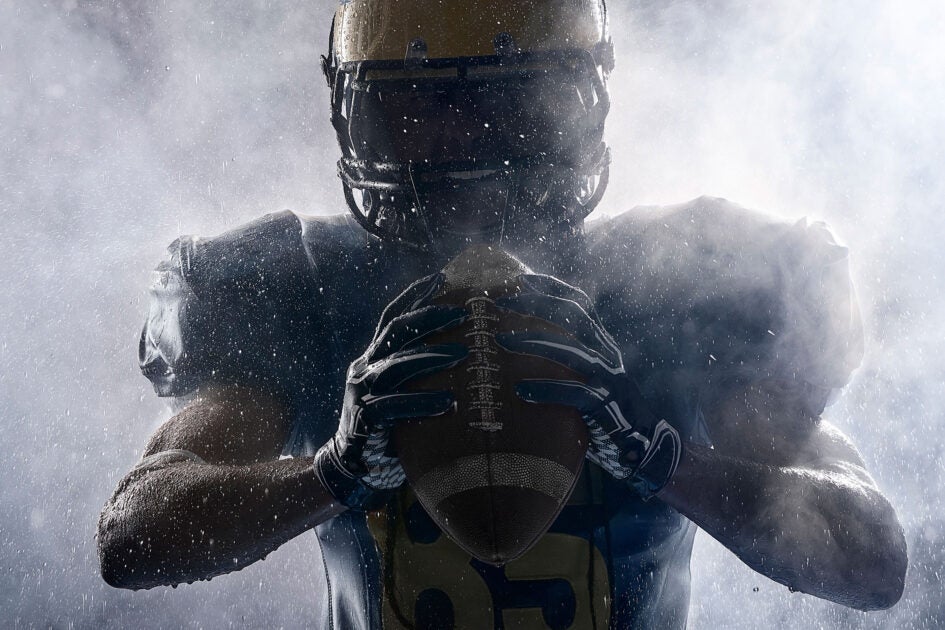 The desire for a healthy lifestyle is present in everyone's mind, but some are willing to work more for achieving that goal than others. When it comes to sports, healthy living is the top priority for most athletes if they want to maintain or increase their performance in games.
Professional football players are one of the most physically gifted athletes in the world and the only way they can increase their longevity in the world's most violent sport is by following healthy living tips that are available to all of us.
Since the career mortality rate is very high in professional football, athletes have a really small window for reaching the pinnacle of the sport. That's why football athletes are using every resource they have that can give them an advantage over others in terms of athleticism, healthy body, and calm mindset.
If you bet on 2022 NFL Super Bowl odds with TwinSpires you might be looking at whose athletes are healthier and have less injuries throughout their careers. So, is there a secret to this endurance? Is nutrition all that it takes?
Tom Brady
After spending more than 22 years playing professional football, Tom Brady finally announced his retirement. At age 44 to be able to compete with young athletes and still be on the top of the game, is truly inspiring to see.
But what's Brady's secret for his longevity?
A very strict regime for sure. Tom Brady took his mental and physical health very seriously. Over the years he has been working with the professional nutritionist, chefs, and trainers to help him maintain the same level of physicality even at 44 years old.
A positive mental outlook is crucial for a healthy lifestyle, says Brady. The first step for transforming to a much healthier lifestyle is winning your mind battles. "I realize I'm an active participant in my decision to feel as healthy as possible at all times," says Brady.
He avoids caffeine, sugar, gluten dairy, alcohol, trans fats, and other overly processed foods. He also pays special attention to his physical fitness by training as much as possible.
Julio Jones
Julio Jones is an All-Pro wide receiver for the Tennessee Titans, and at 32 years old, he still maintains a great physique. In his rookie NFL year, he transferred to professional football not knowing much about a healthy lifestyle.
He was a fast-food junkie and he didn't pay close attention to other healthy habits instead of training. However, in order to survive in the most brutal sport in the world, he needed to make some changes.
Jones dropped red meat, as well as sugar, gluten, and dairy products. He also doesn't like fried stuff and drinks plenty of water during the day, enhanced with electrolytes.
Russell Wilson
Russel Wilson is a quarterback for the Seattle Seahawks also needed some changes in order to succeed in the NFL. At a young age, he didn't pay too much attention to his diet, or physical and mental health.
As a quarterback, you need to be fit in order to be good at your game. Wilson came to the Seattle Seahawks too heavy (over 225 pounds) and not mobile enough. On top of that, his body fat percentage was 16, which is pretty high for a professional NFL quarterback.
However, in a short period of time, he managed to drop down to 214 and 10 percent BMI thanks to a special eating schedule that allowed him to eat nine times a day in smaller amounts.
His biggest health boost is by avoiding inflammatory foods like yeast, mold, gluten, or dairy products. He replaced these beloved ingredients with potatoes, rice, oatmeal, and yams.
Von Miller
Von Miller is a professional American football linebacker playing for the Los Angeles Rams. Just like Tom Brady, he also has a very strict chef that keeps things simple but disciplined.
As you might have assumed junk food like sugar, candies, snacks or fast food don't go anywhere near Von's stomach. Once in a while he treats himself with a regular soda that contains unhealthy sugar, served with ice and a straw.
His diet is constructed with three means filled with two healthy snacks in between. His favorite snack is jerky, which rather surprisingly, is a common snack among professional NFL players.
Von Miller also invests a lot of time in mental training both before and after the match. He uses relaxing practices like meditation and maintains a strict sleeping schedule.