How to Add and Invite Friends in Sea of Thieves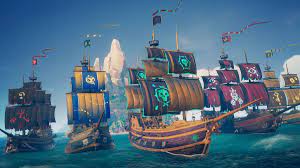 Sea of Thieves is a new and exciting game that allows players to explore the world and work together to complete tasks. One of the best features of the game is the ability to team up with friends and take on challenges together. In this article, we will teach you how to add friends in Sea of Thieves. We will also show you how to invite friends to join your crew!
Read Also: How To Connect Sea Of Thieves To Twitch
How to Invite Friends to Play Sea of Thieves on PC
It is hoped that all of the PC players' buddies have been added to them through the Xbox application by this point. Now that that's out of the way, we can get down to the business of having actual fun. Players who are using a personal computer running Windows 10 and wish to include their friends in a game of Sea of Thieves need just start the game before making their crew size selection. Players can select a Sloop for up to two players or a Galleon for up to four players.
After the player has decided the kind of ship they want to pilot, a prompt will show on the screen asking them to invite between one and three of their friends to join them. After the player has joined, all they have to do to start the game is click the option to Set Sail. If there are any open spots aboard the ship after the matchmaking process, the game will find another player to fill those spots.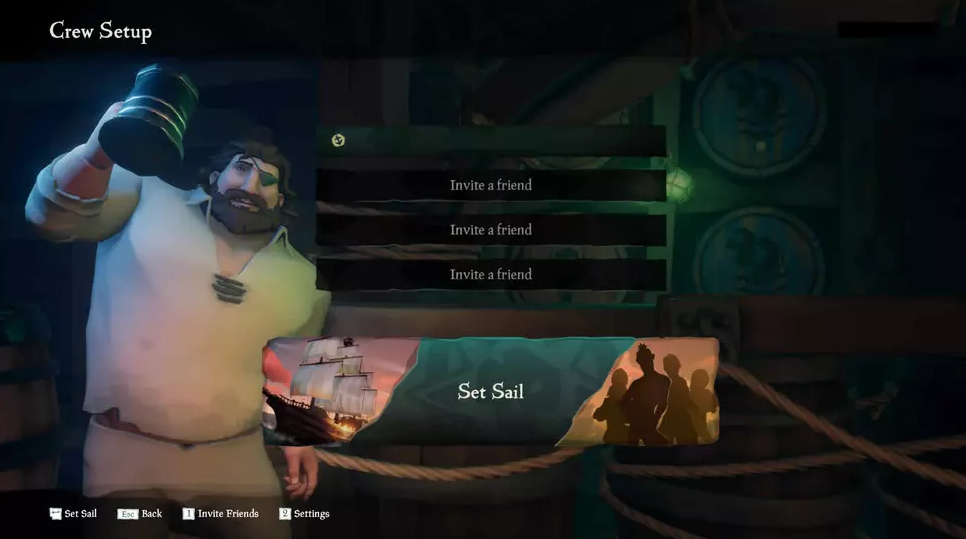 It is important to keep in mind that after the players have embarked on their journey, they will no longer be able to invite their friends to participate in the current session. Players will need to abandon their ships and exit the current gameplay session before they may invite more people to join their crews. Once they have left the session, they can start a new one and send out invitations to join. Alternately, players are said to be able to click on their friend's name using the Xbox app in order to join the session. This is of course predicated on the fact that there is a vacant spot in the crew that has not yet been filled through the process of automated matchmaking. Although the system is not as straightforward as those seen in some other online games, it does appear to function appropriately the majority of the time.
How to Add Friends While Playing Sea of Thieves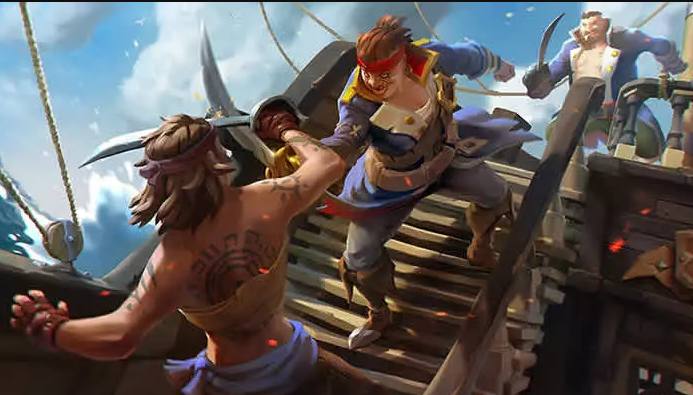 Rare has added a nice feature that allows players to add random players they encounter while sailing the open seas in Sea of Thieves. This feature was added because Sea of Thieves is essentially a social game. Within Sea of Thieves, players have the ability to toggle a prompt to add other players by accessing the emote radial menu in front of the player to be added and selecting the "Make Friends" option from the list of available options. If both players use the emote, the game will bring up a menu that will allow the players to add one another without having to drop back to the Xbox programme. If both players use the emote, the game will bring up a menu that will allow the players to add one another.
Find a fellow pirate on the high seas you don't mind sharing a grog or future adventure with?

Just emote "Make Friends" at them and it'll auto pop out the add-a-friend feature! #SeaOfThieves pic.twitter.com/6QeS46aQGn

— Stein (@steinekin) January 27, 2018
If over the course of playing Sea of Thieves the player comes across any other pirates that they think would be useful for future crews, they will be able to track them down in the Xbox programme once the gaming session has concluded. Click the arrow to the right of All in the Find persons or clubs search box on the right-hand side of the page, then select Recent Players from the drop-down menu that appears. When the user does so, a list of the players they have recently met in-game will appear, and they will be able to add any of the players on that list to their own personal friends list.
FAQs
Why can't I invite my friend to Sea of Thieves?
Check to see that the appropriate accounts are signed in.
Make sure that the Windows Store and the Xbox Console Companion app are both open and that you are logged in using the account that you want to use to play Sea of Thieves. It is possible that invitations will not work if you do not have the appropriate profiles signed in. Begin playing Sea of Thieves with the Steam client.
How do I join my friends crew in Sea of Thieves?
In the menu where you choose a ship and its crew. There need to be an option for you to select in order to view already established crews that your buddies are a part of. Displaying Galleon: Three-Quarter Mates… And permitting you to choose which of the helpful crews you would like to become a part of.
How do you accept invites on Sea of Thieves PC?
You can enter a friend's lobby by clicking on the friend who initially launched the lobby, and then selecting the option to join that friend from the menu that appears in the middle of the app. We have notifications turned on, but the invites always seem to get lost in the shuffle and never make it to the intended recipient.
Why can't I find anyone in Sea of Thieves?
It is perfectly natural, since it is a very huge map with significant distances; however, there is a maximum of six ships in it, and there are twenty-four people in it; so, it is mostly a moment to watch out for player ships. There is a maximum of six ships on any server, however you may only have access to two of them before being relocated to another server. It is not unusual to go many hours without coming into contact with anyone.
Do people still play Sea of Thieves in 2022?
Sea of Thieves is maintaining its position within the top 100 most popular games on Steam, a position that it held in January as well as it continues to maintain its current standing. To this point, there are more than 250,000 people actively participating in this game. For a game set in 2022, this constitutes a respectable number of active users.