How to Backup Your Files on PC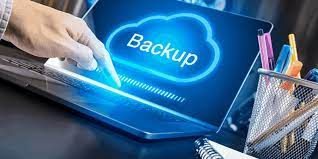 Although OneDrive makes it simple to synchronise files from your local computer with the cloud and any other devices that are connected to the same OneDrive account, the manual transfer of each file can be a time-consuming and laborious process. Because of this, OneDrive also gives you the option to set up automatic backups, which will ensure that the items stored in OneDrive are always in sync with those found in the Desktop, Documents, and Pictures folders on your computer.
Read Also: How To Change The Language On Spotify on PC
How to Backup Your Files on PC
With OneDrive
See our post titled "How to sign into OneDrive" for more details if you are not currently signed into OneDrive and utilising it to sync your files.
1. On the left side of your taskbar, locate the OneDrive icon and perform a double-click on it. In order to view all of the icons on your taskbar, you may need to click the arrow that points upward.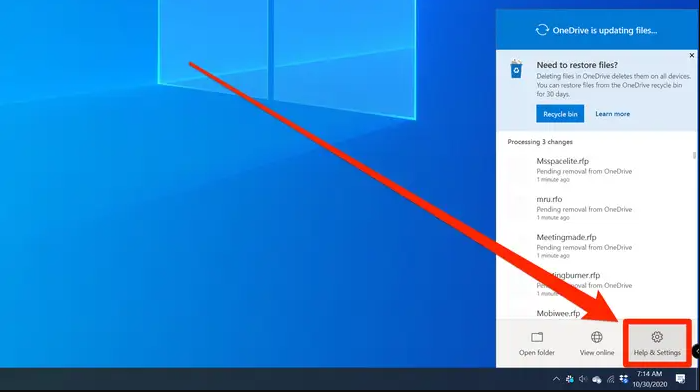 2. In the pop-up that appears for OneDrive, select "Help & Settings," and then, from the menu that appears, select "Settings."
3. Select "Backup" from the tabs located at the top of the window for configuring OneDrive settings.
4. In the area titled "Important PC Folders," select the "Manage backup" button.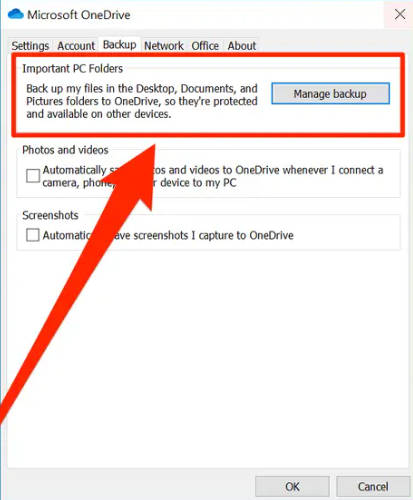 5. After a brief period of time, the "Manage folder backup" screen will be displayed by OneDrive. You have the option of selecting the Desktop, Documents, and Pictures folders when selecting the files you want to back up.