How to Block YouTube Ads on Android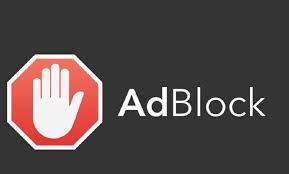 When YouTube used to simply run a single advertisement every now and then, do you remember what it was like? Unfortunately, those days are over, and the site now hosts more advertisements than we can keep track of. The ad money is critical to the survival of content providers, but pre-, mid-, and post-roll advertisements might feel excessive on a five-minute video. Here's how to turn off YouTube advertising so you can concentrate on your video.
This article describes three different methods for blocking advertisements when watching YouTube videos. The following instructions should be applicable regardless of the Android device or version.
Read Also: How to Forward Calls On Android And iPhone
How to Use an Ad-Blocking Browser
Using an ad-blocking browser to access YouTube is the most straightforward and least intrusive method of avoiding advertisements. This article will demonstrate how to use the Brave web browser.
1. To access the lion icon in the URL bar of the Brave browser, click on it.
2. Toggle the Brave Shields toggle switch to the on position.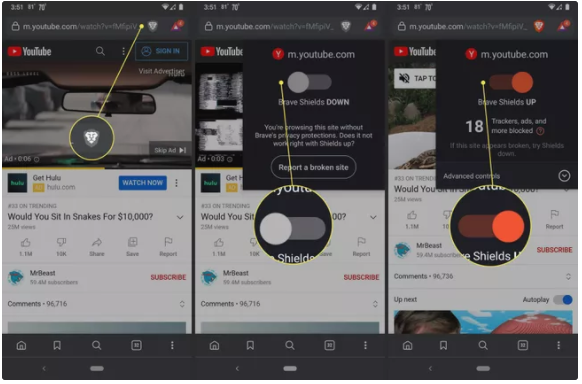 3. Navigate to YouTube.com and enjoy some video content.
How to Use an Ad-Blocking VPN
AdShield, for example, is an ad-blocking VPN (virtual private network) that filters practically all advertisements on the websites you visit. To enable the ad blocker, first download and open AdShield, then flip the AdShield Enabled toggle to the on position while watching a YouTube video.
Important: While a VPN is active, all of your data, including that from email, applications, and websites, is routed over the network. As a result, be certain that you can put your faith in the VPN provider you pick.
How to Upgrade to YouTube Premium
Our final approach for blocking YouTube advertisements is effective, but it comes at a cost. Sign up for YouTube Premium if you're weary of the advertisements. More than simply ad-free browsing is available, although it is a significant selling factor in and of itself. Here are a few more compelling arguments for upgrading to YouTube Premium:
Download videos and carry them with you everywhere you go without using data.
While you're multitasking, you may watch videos in the background.
Extra features and unique films are available to you.
Right now, you can sign up for a free three-month trial of the YouTube Premium service. After that, the service will cost $11.99 a month, therefore it may be beneficial to join up as soon as possible rather than later. With YouTube Premium, at the very least a portion of your subscription costs will be directed to artists rather than to other ad-blocking services.
Video
FAQs
Why ads are coming in my Android phone?
They are brought on by third-party applications that have been installed on your phone. Ads are a method for app creators to generate revenue. Furthermore, the more advertisements that are displayed, the more money the developer makes. This is one of the reasons why some of them are so persistent.
Do Samsung phones have ads?
Samsung's own applications, which come pre-installed on the majority of its phones, have long been plagued by advertisements. However, it appears that the business is suddenly reversing its decision and eliminating banner advertisements from specific apps.
Is Samsung removing ads?
Weather, Health, Samsung Pay, and Theme are among the applications from which advertising are being removed by the corporation. Samsung executives had previously stated that they will delete these advertisements back in August. Samsung is deleting banner advertisements from its applications.