How To Catch Snowballs in Overwatch 2 (Winter Wonderland Event)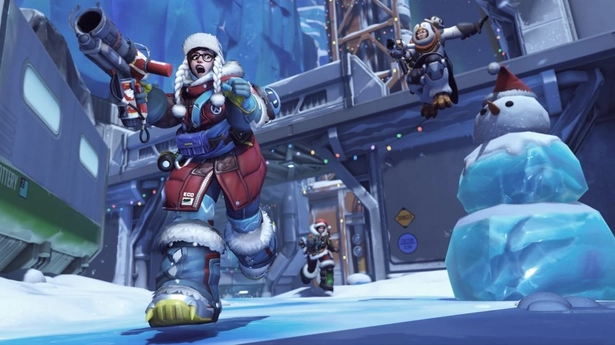 Just in time for the holiday season, the long-awaited official launch of the Overwatch 2 Winter Wonderland event has finally taken place, bringing with it brand-new Arcade game types and holiday-themed cosmetics. During this event, participants have the opportunity to compete against one another in a free-for-all game called the Snowball Deathmatch. The goal of the game is to acquire prizes by defeating other players. Therefore, if you are interested in gaining the ability to catch snowballs while participating in the Winter Wonderland event in Overwatch 2, we will demonstrate the steps that you need to complete in order to execute this helpful trick. So let's get started:
Read Also: How to Unlock Sombra in Overwatch 2
How To Catch Snowballs in Overwatch 2 (Winter Wonderland Event)
In the Overwatch 2 game mode Snowball Deathmatch, players have the ability to grab snowballs by hitting the "melee" button whenever an opponent fires a projectile in their way. To carry out this action on a PlayStation or Xbox, you should hit the R3/RS buttons, whereas gamers on a PC should press the "V" key. However, in order to be successful with this process, you will need to timing everything just exactly so that you can catch the snowball. Having said that, the most effective method for carrying out this procedure is to place some distance between yourself and your opponent in order to obtain a more clear view of the shot.
Those who are playing Overwatch 2 and who are able to successfully capture a snowball will have the word "Caught" appear in the middle of their screen, as illustrated here: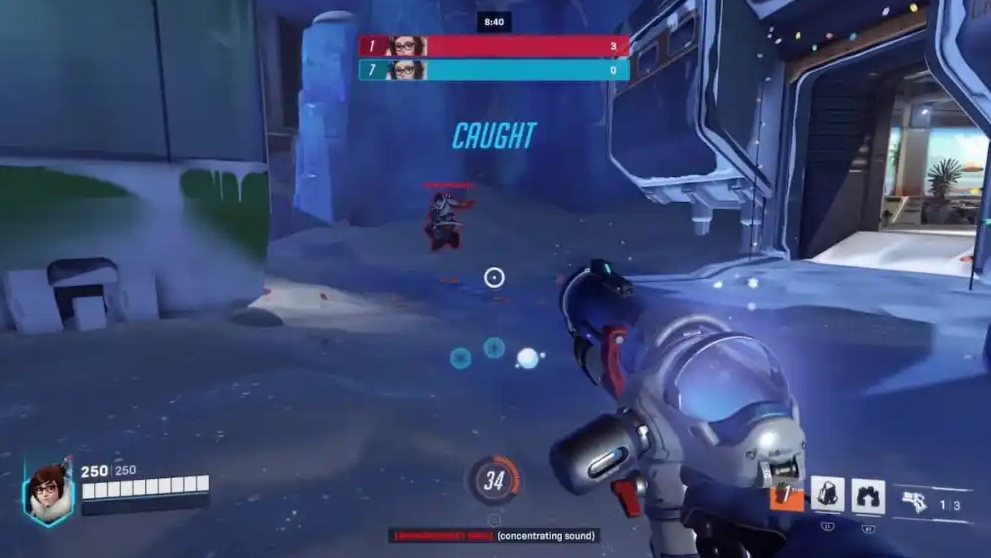 As compensation, players will receive a snowball as an addition to their ammunition rather than having to reload from the adjacent snow piles. You also have the option, while the match is in progress, to activate Mei's Cryo-Freeze to make yourself invulnerable and to heal yourself. Alternately, players have the option of using their character's Ice Wall to construct a barrier in front of them.
In the course of participating in these Winter Wonderland celebrations, you have the opportunity to receive gifts by achieving certain goals. In the game Snowball Deathmatch, for instance, players who manage to catch six snowballs will be rewarded with 1,500 Battle Pass Experience Points and the Ornament Spray. This concludes our guide on how to capture snowballs during the Winter Wonderland event in Overwatch 2; we hope it was helpful!
FAQs
What is snowball overwatch?
Snowball is a miniature drone in the shape of a blue dome that is capable of producing localised blizzards of snow and ice that freeze everything and everyone in its immediate vicinity. The 'eyes' are shapes that are projected on an LED screen or an equivalent that act as a face and change shape to indicate emotion. These shapes are referred to as "eyes."
Does snowball fight hurt?
Snowball fights are commonly thought of as harmless fun; however, the mix of snow and ice can inflict severe injury if it is not properly managed.
How to catch snowball Mei?
First you have to look at Snowball in the eye, and then you have to push the melee button. You will be able to avoid being hit by the Snowball if you are successful in catching it and using it to defend yourself. Additionally, in order to achieve the 'Caught a Cold' task, you are need to capture six snowballs.