How to Change Language on Your Apple Watch

People almost always prefer to converse with one another using a language that is their mother tongue. This quality carries over into their use of the various technologies as well. Because of this, many different types of devices, such as personal computers, cellphones, and tablets, allow users to select from a variety of language options during the setup process. The products sold by Apple are not an exception to this rule. Additionally, they offer choices for a variety of languages that are spoken all over the world. In this tutorial, I'll show you how to switch the language that's shown on your Apple Watch. So let's get started:
Read Also: How to Set Up Apple Watch Faces on Your Apple Watch
How to Change Language on Your Apple Watch
1. Launch the Watch application on your iOS device.
2. Tap "General."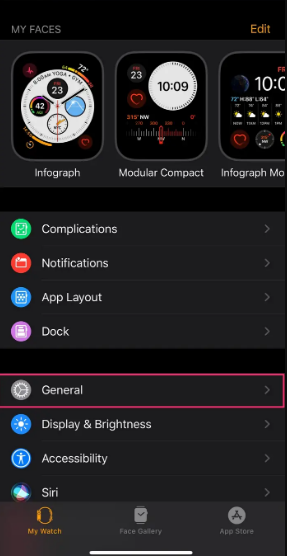 3. Select "Language & Region" from the menu.
4. Select the "Custom" tab. You need to look for the phrase "new choice" that should appear on the website.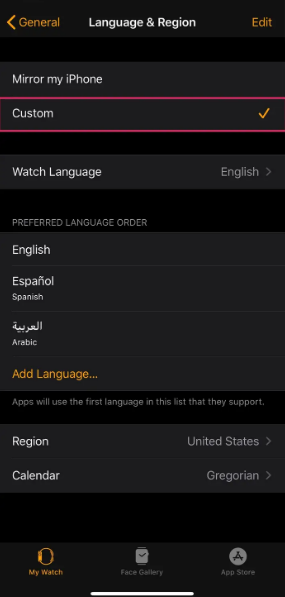 5. Select "Watch Language" from the menu. Tap the language that you wish to switch to on the page designated for Watch Language.
6. In the pop-up window, you'll need to hit the Confirm button to confirm that you wish to switch to the specified language. It may take a few minutes for your watch to update itself to use the new language.
7. When you add a watch language, it will be displayed in the box labelled Preferred Language Order after it has been added. Tap "Edit" at the top of the screen, and then move the language you wish to use to the top of the list. This will allow you to change the language to one of the languages that are available in this list. Alternately, you can reset the Language & Region settings on your iPad to "Mirror my iPhone" to make it speak the same language as your phone.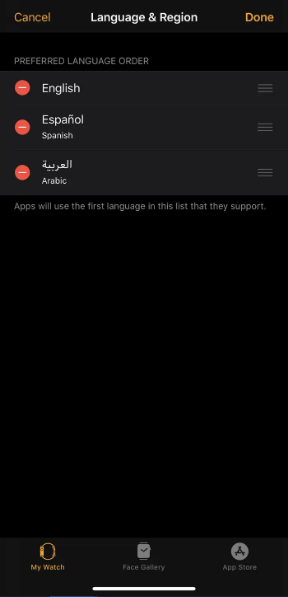 FAQs
Why is my Apple Watch stuck on setting language?
You can attempt to restart your Apple Watch by following these steps: first, press and hold the side button until you see the Power Off slider; next, drag the slider to the off position; finally, press and hold the side button until you see the Apple logo.
How many languages does iPhone support?
Apple's built-in Translate app for the iPhone is compatible with 11 different languages. With the release of iOS 14, Apple introduced a brand new app called Translate. This app, as its name suggests, is intended to provide translations from one language to another.
Which language is mostly used in Apple?
Apple developed the strong and user-friendly programming language known as Swift in order to facilitate the creation of applications for its iOS, macOS, Apple TV, and Apple Watch platforms.
Click the Change keyboards button that is located on the Keyboards and Languages tab of the Region and Language dialogue box. Click the language that you would like to use as the default input language in the Text Services and Input Languages dialogue box. This will bring up a list of languages that you can choose from.
Does Apple Watch 7 work internationally?
International roaming can be accessed with watchOS 9.1 and subsequent versions on cellular models of the Apple Watch Series 5 and later, the Apple Watch SE and later versions, and the Apple Watch Ultra. Contact your iPhone carrier and ask them to add your Apple Watch to the cellular roaming plan that you have for your iPhone in order to use it when travelling internationally.
What is newest Apple Watch version?
The Apple Watch Series 8 is equipped with a cutting-edge new sensor that monitors your body temperature as you snooze, allowing you to observe trends over time. Cycle Tracking makes use of this information to produce a backwards estimate of when it is likely that you ovulated, which is useful information for family planning purposes.