How to Change Your Cameo Selfie in Snapchat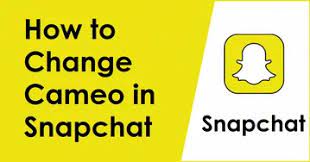 Do you want to change your cameo selfie in Snapchat? If so, you're in luck! In this blog post, we will walk you through the process of changing your cameo selfie. It's actually very easy to do, and only takes a few minutes. So whether you want to try a new look or just update your current selfie, follow these simple steps and you'll be good to go!
Read Also: How to Get Your Snapchat Streak Back
How to Change Your Cameo Selfie in Snapchat
It is quite simple to create a cameo for Snapchat and share it with your pals on the platform. The only "difficult" aspect is adding a selfie that is appropriate. You only need to snap the cameo selfie once, and the app will save it and allow you to use it for all of your future cameos. You won't be able to modify it.
On the other hand, the vast majority of people aren't content with their first cameo selfie and wish to modify it. You are free to repeat the process an unlimited number of times, provided that you stick to the following steps:
1. Launch Snapchat.
2. Go into Chat and pick a conversation partner from among your other pals. You don't need to tell anyone about your cameo right away, so don't stress about it.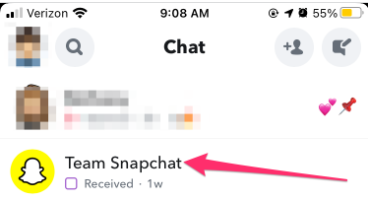 3. Tap the happy face icon that is located next to the chat box.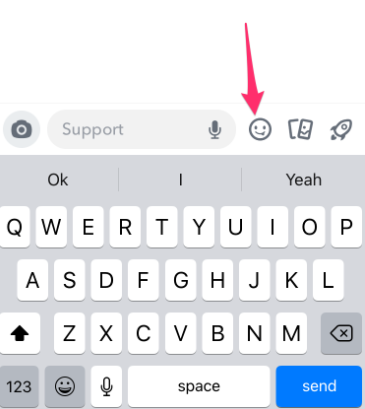 4. To view one of the cameo patterns, tap the icon located at the bottom of the screen.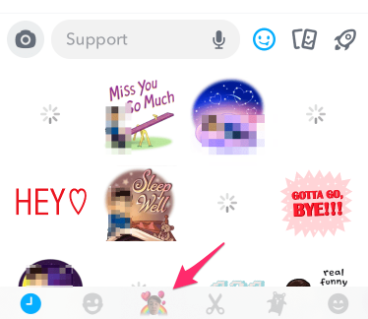 5. It doesn't matter which Cameo pattern you pick to press and hold for a prolonged period of time; they are all located at the bottom of your screen.
6. Choose the option to Take a New Selfie.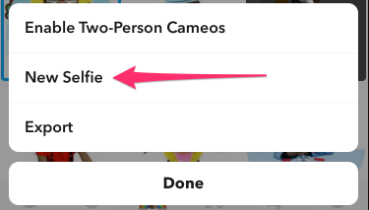 7. After then, Snapchat will use your front-facing camera to take a Cameo selfie of you. Simply position your head within the designated area for the selfie, and smile (if you want to). When you are ready, tap the icon that looks like a camera. The selfie will be taken for you via Snapchat, that's all there is to it.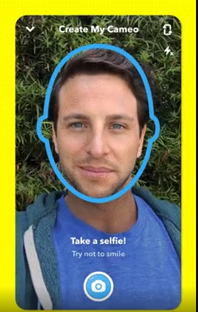 I almost forgot to include this, but you need to make sure that you grant Snapchat every permission it requests (access to your camera, and to your phone media). Wi-Fi or a mobile data connection, which is reliable, is another obvious requirement. That wraps up everything, have a good time playing around with cameos on Snapchat!
FAQs
How do I change my Bitmoji avatar on my iPhone?
On an iPhone, you may modify your Bitmoji avatar by clicking the gear icon in the top-right corner of the screen, selecting "Change Avatar Style," then selecting one of the available styles and tapping the button that says "Use This Style." You also have the option to do more adjustments by tapping the "Avatar" tab that is located at the bottom of the screen.
Where do I find my avatar?
To get started, fire up the Facebook app and tap Menu (three lines). The iPhone app places it on the bottom right, whereas the Android app places it on the top right of the screen. Click the More button. Tap Avatars.
Why won't my Bitmoji change on Snapchat?
To resolve this issue, please try to relink your Bitmoji account so that the connection can be refreshed. Launch Snapchat, then navigate to the app's settings by tapping the gear symbol in the upper left corner of the screen. After that, select Bitmoji from the Settings menu that appears.
Why can't I change my Bitmoji?
You have the ability to begin using your Bitmoji avatar from scratch by resetting it. Launch Bitmoji and select the gear icon located in the upper left corner to access the settings menu. Once there, scroll down and select "Reset Avatar."
Why does she change her profile picture?
A woman who has just recently become single is likely to update her profile picture on a regular basis. It's not that she wants others to notice her; rather, she's just trying to convince herself that she has an identity apart from the one she had with her ex-partner.