How to Change Your Local Station in Paramount Plus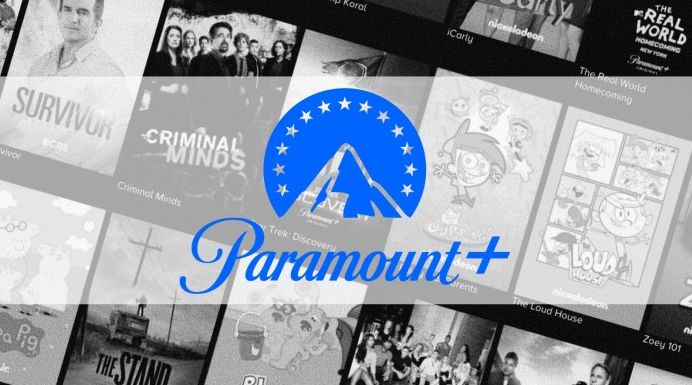 Due to the large library of original material that it houses, Paramount Plus is a formidable adversary to other subscription-based video streaming apps and channels on account of the fact that it is owned by CBS Entertainment Group. In addition to that, it offers movies and television shows from the Paramount Pictures Archive. This guide will walk you through the steps necessary to alter the local station that is being received by Paramount Plus. So let's get started:
Read Also: How to Sign Up for Paramount Plus on Roku
How to Change Your Local Station In Paramount Plus
You have the option of watching your local CBS station, CBSN, CBS Sports HQ, or ET Live with the newly introduced Paramount Plus package, which offers you a total of four local channels to pick from. Within the Paramount Plus platform, you have the ability to choose between these several channels. You can also use the Paramount Plus platform to view the local news of a region in which you do not really reside, if this is something you are interested in doing.
However, you will not instantly be given the option to alter your local CBS affiliate when you subscribe to Paramount Plus. You will need to make use of a virtual private network (VPN) in order to accomplish this. We will walk you through each of these processes so you can make an informed decision.
1. Log in to the Paramount Plus account.
2. Choose "Live TV" from the menu options. Take note that the layout of this menu will either be vertical or horizontal, depending on the device that you are using.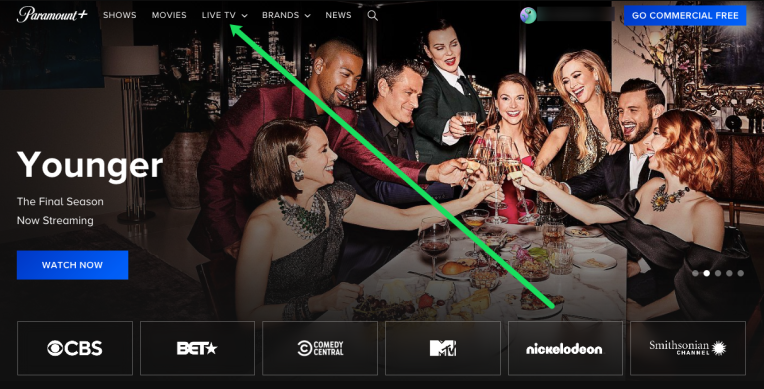 3. Pick from your regional CBS affiliate, CBSN, CBS Sports HQ, or ET Live to watch your favorite CBS programming.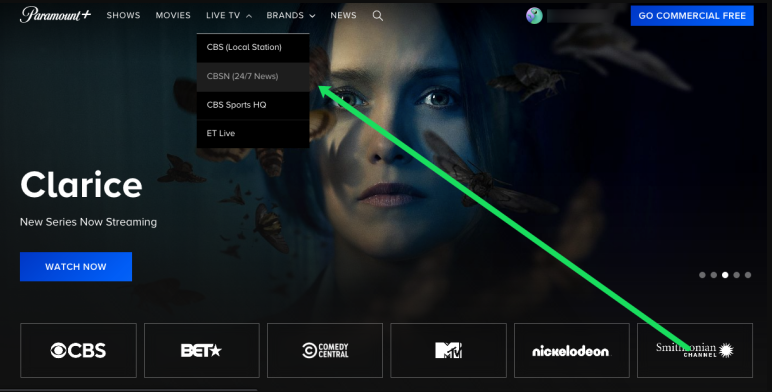 FAQs
Is Paramount Plus region locked?
Only users located in the United States, including those in Alaska and Hawaii, are permitted to stream content on Paramount+. This also applies to the United States Territories of American Samoa, Guam, the United States Virgin Islands, and the United States Minor Outlying Islands.
Why isn't my local channel on Paramount Plus?
First things first, check that you are logged into Paramount+ and that you have a Premium subscription, which entitles you to live TV streaming. It is important to note that the Essential plan does NOT contain your local live CBS station; nevertheless, separate live streams of NFL on CBS and UEFA Champions League will be provided.
Does Paramount get local channels?
If you have a subscription to Paramount+ Premium, you will be able to view the live broadcast of your local CBS station. In addition, Premium customers have access to live TV that is broadcast around the clock, as well as the ability to stream over 40,000 episodes and movies from networks such as CBS, BET, Comedy Central, MTV, Nickelodeon, Paramount Pictures, Smithsonian Channel, and more, in addition to original series and programming geared toward children.
Is Paramount Plus better than Netflix?
The library that Paramount Plus provides is smaller than the one that Netflix provides, but there is still plenty there to pique your interest. If you're a fan of crime procedurals like Blue Bloods, you won't find many of those on Netflix, but if you climb the mountain of entertainment that is Paramount Plus, you'll have plenty to watch to satisfy your cravings.
What is the difference between Paramount and Paramount+?
There is a distinction between Paramount Network and Paramount Plus. The Paramount Network is a television media station that offers its audience a wide variety of media material, ranging from wrestling to lifestyle topics. A paid subscription is required for consumers to access the online streaming content provided by Paramount Plus, which is a platform that is owned by the Paramount Network.
How do I use VPN on Paramount Plus?
You will not be able to stream using a virtual private network (VPN), a proxy service, or any other software that may reroute your internet traffic outside of your present location because Paramount+ is only accessible within the United States. Puerto Rico is an exception to this rule. It is imperative that you turn off these services on your device in order to access and appreciate the material that we provide.