How to Change Your MacBook Wallpaper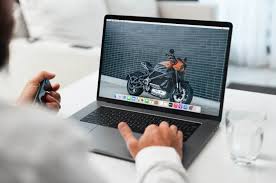 Changing the wallpaper on your MacBook to a picture that you like, whether it's one of the images offered by Apple or a picture from your collection, is one of the most time-efficient and straightforward methods to personalize your computer. It is entirely up to you whether you want to go with a pattern or a solid backdrop colour; the decision is entirely in your hands. You will learn how to change the wallpaper on your MacBook to a picture that you select, a picture that is provided by Apple, or a colour that is solid throughout the entire display in this article.
Read Also: How to Check Your MacBook Pro Temperature
How to Change Your MacBook Wallpaper
By following these steps, you will be able to modify the background of your image. You have the option of configuring your desktop background to cycle among a number of photographs at different times of the day if you are unable to pick which picture you like most.
1. System Preferences can be accessed by clicking the Apple icon that is located in the top left corner of your screen.

2. Click Desktop & Screen Saver.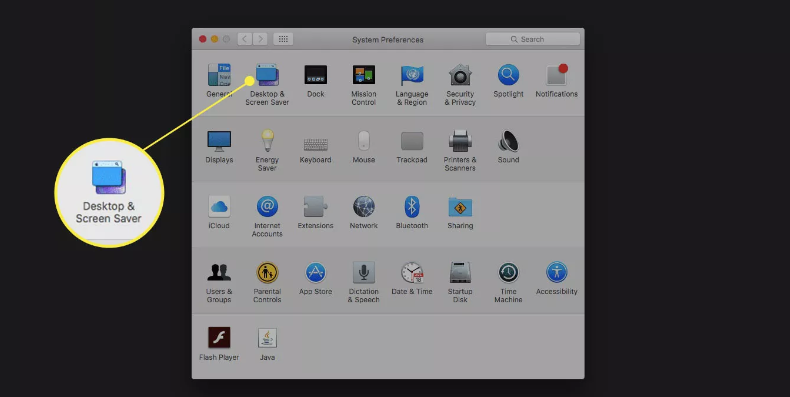 3. To access Desktop Pictures, Solid Colors, or Folders > Pictures, click the appropriate button. If the images in your Pictures folder are missing, you can add them from another file by clicking the plus sign that is located in the bottom  left corner of the window.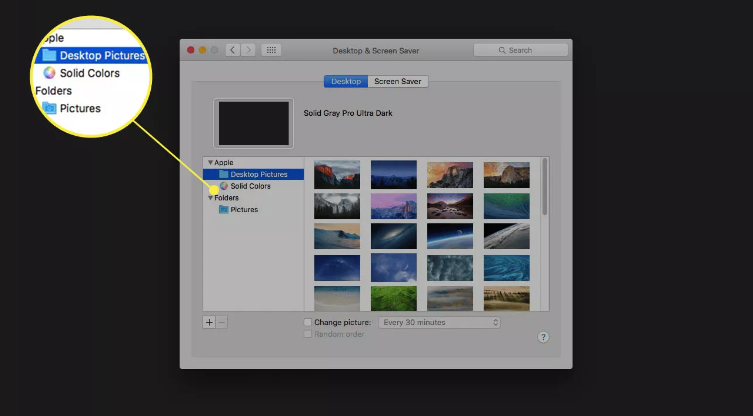 4. Choose a picture that appeals to you from the Desktop Pictures, Solid Colors, or Folders categories.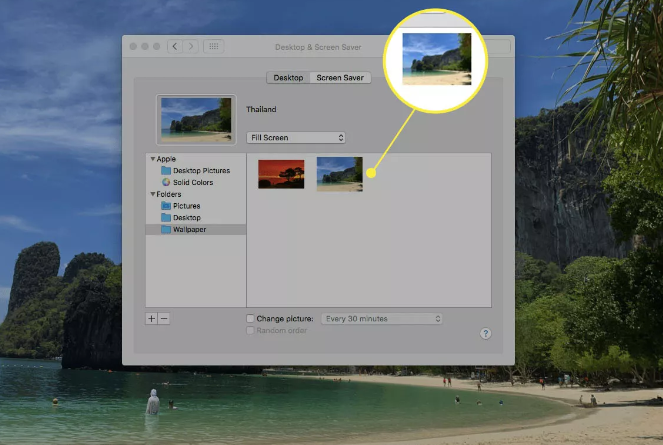 5. Click the box that is located next to Change picture, and then use the drop-down option to pick how often you want your wallpaper to change. This will allow you to have your wallpaper automatically change throughout the day. Your wallpaper will be randomly selected from among the other pictures in the folder that you chose. If you check the option next to Random Order, the order in which your wallpapers are displayed will be chosen at random.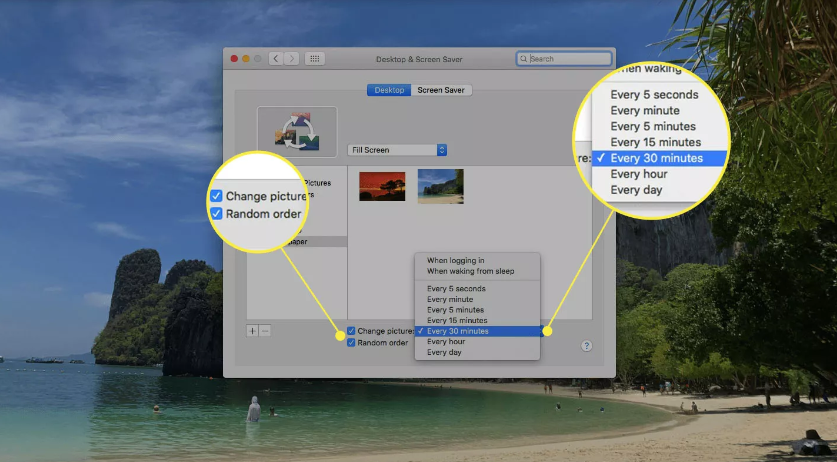 6. The wallpaper or wallpapers that you most recently selected will immediately become visible on your desktop.
FAQs
How do I save a picture as wallpaper on Mac?
You can change the image on your desktop using the Finder.
Find the image file that you wish to utilise either in a window for the Finder application or on your desktop. Control-clicking (or right-clicking) the file will bring up a shortcut menu. From there, choose the option to Set Desktop Picture. If you have more than one display, this will only alter the background of the display that is currently active.
What is background of desktop?
A digital image (photo, drawing, etc.) used as a decorative background of a graphical user interface on the screen of a computer, smartphone, or other electronic device is referred to as a wallpaper or background. This term is also known as a screensaver, desktop background, desktop picture, or desktop image on computers.
Why is my computer background black?
Verify That the Settings Are Easy To Access
Launch the Control Panel app, and then navigate to the Ease of Access menu option. To make the computer easier to see, navigate to the Ease of Access Center and click the "Make the computer easier to view" button. Make sure that the box labelled "Remove background pictures (where available)" is not checked by scrolling all the way down until you reach the absolute bottom of the window. If this is not the case, uncheck the box and then apply the adjustment.
What is wallpaper made of?
Traditional wallpaper, which may be made of solid paper, paper backing with a vinyl coating, fabric backing with a vinyl coating, or solid vinyl, is designed to be permanent or semi-permanent, and as a result, it is applied to walls using a heavy-duty paste. There are several different types of traditional wallpaper.