How to Connect Your Zagg Keyboard to an iPad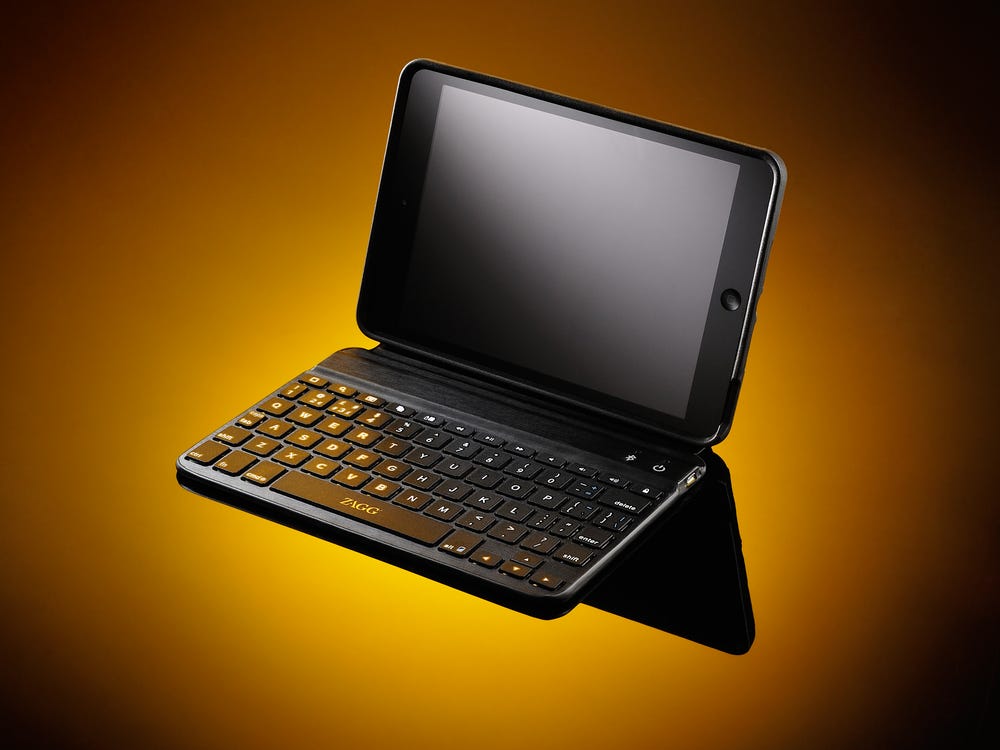 The ZAGG Folio keyboard can be paired by selecting SETTINGS > BLUETOOTH > ON on your iPad. If your device accepts a Bluetooth signal, make sure it is not in range or has been turned off. Three seconds are needed to hold the Bluetooth button. If you are using an iPad, you will see the ZAGG Folio icon.
Bluetooth keyboards are a fantastic addition to tablet productivity.
Zagg keyboards enable you type swiftly and effortlessly on your iPad, from the rugged Rugged model to the budget-friendly Messenger variant.
The keyboards will most certainly be well-built and strong, given Zagg's reputation as a developer of protective covers for portable devices.
Older Zagg models required a direct plug-in, but the Bluetooth connection on recent models makes utilising them much easier. However, you must first understand how to connect the keyboard to your iPad.
Read Also : How to Delete Photo Albums on iPhone, iPad, and Mac
This is how you do it.
How To Connect A Zagg Keyboard To Your IPad
1. Place your iPad in the slot on your Zagg keyboard that is meant to accommodate it. Make sure it snaps into place firmly.
2. Press the "On/Off" button on the side of your Zagg keyboard to turn it on. To indicate that it is turned on, a red light on the keyboard should illuminate. If it does not, double-check that it has been charged.
To proceed, you must first turn on Bluetooth on your iPad.
3. On your iPad, go to Settings.
4. Scroll down to Bluetooth and hit it.
5. Turn on Bluetooth on your iPad by tapping the toggle (green). It's now possible to link it with your keyboard. You should notice it looking for "Other Devices" to make sure it's ready to pair with your keyboard over Bluetooth.
6. On your Zagg keyboard, press the Pairing key, which is located next to the On/Off button.
7. When it's ready to pair, a blue light on the side will flash.
8. The Zagg keyboard should now appear under "Other Devices" in your Bluetooth settings.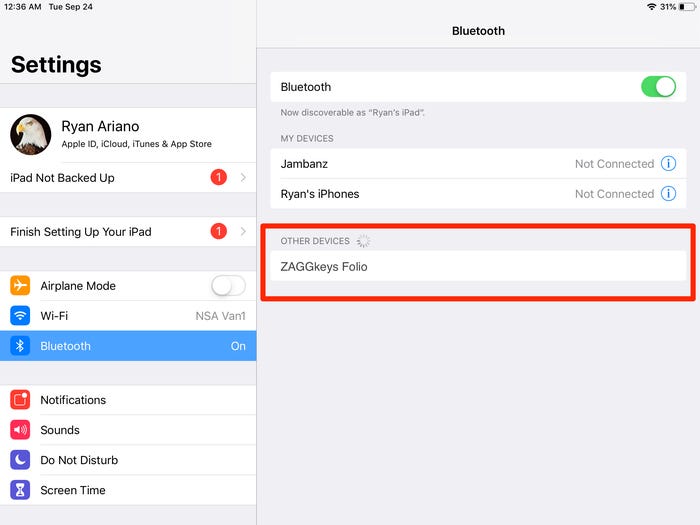 9. Press and hold the Zaggkeys gadget (in this case it is a Zaggkeys Folio). Your keyboard should now be linked, but you should test it to ensure that the connection went well.
Your iPad and Zagg keyboard should now be permanently connected. If your iPad is unable to connect to the keyboard, simply repeat the steps above.
How Do I Reset My Zagg Bluetooth Keyboard?
Turning your Limitless Keyboard off and then on again will reset it. The LED will flash red and then green after one second. It indicates that the reset procedure is complete.
How Do I Get My IPad To Recognize A Bluetooth Keyboard?
The first step is to switch on the computer's keyboard.
Second, by clicking the Bluetooth button on the keyboard, you may discover the keyboard.
Go to the settings page on your iPad to access the settings…
You may now utilize Bluetooth once you've switched it on.
Once the keyboard name displays on the list of devices, you may tap it.
Why Is Zagg Keyboard Not Working?
Once you've charged your Folio, it will turn on. If the LED on your keyboard does not illuminate or if your keyboard does not work correctly, ZAGG's customer support can help. If your Folio's Bluetooth module is unable to establish or maintain a Bluetooth connection, you can charge it to reset it.
Video For Better Understanding