How to Create and Manage a Twitch Account on Desktop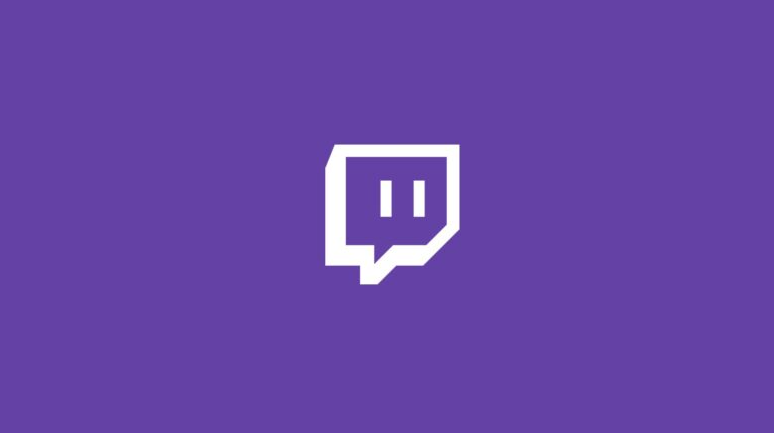 A Twitch account is, in essence, a social media profile from which you will be broadcasting and posting videos to share with other users. When your Twitch channel becomes more popular in the future, other users will be able to follow your channel, which is also known as an account, comment on your streams using the chat, and even support you monetarily if you choose to accept donations. This article will teach you how to set up and manage a Twitch account. So let's get started:
Read Also: How to Add Sub Badges on Twitch
How to Create and Manage a Twitch Account on Desktop
If you wish to broadcast your gameplay on Twitch, you will first need to create an account on the platform.
1. To create a free account on the streaming platform Twitch, all that is required is to click the "Sign Up" button that is located in the top-right hand corner of the main Twitch website.

2. After you have successfully registered and logged into your new Twitch account, the picture of your profile will display in the upper-right corner of the screen. Click the image of your profile, and then click Channel, to reach the  page that contains your profile information.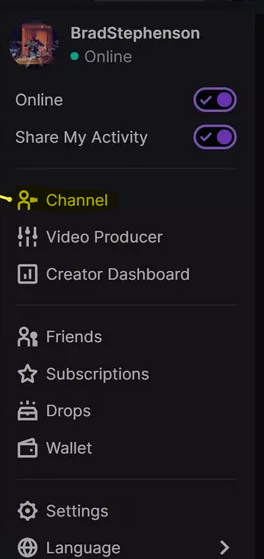 3. People will be able to watch your streams both here on this page of the Twitch website and on the many various apps that are available for smartphones, smart TVs, and video game consoles.
4. Simply click the "Customize Channel" button, then fill out the "Bio" field with information about yourself, and add links to your other social media sites. When you're done, click the "Save" button. If you so choose, another option that is available to you on this screen is to change the username that you have been using.

5. However, for the time being, the only additional settings that you need to be concerned with are those on the Stream page. The left-hand menu contains a broad variety of options that may be changed or updated, but for the time being, these are the only settings that you need to be concerned about.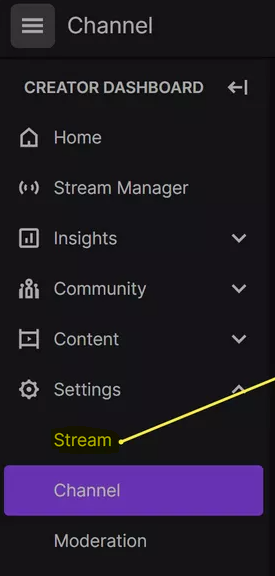 6. Simply click this link to begin watching the stream.
7. On the Stream tab, you will find a number of options that relate to the privacy of your Twitch stream as well as the preservation of broadcasts after they have finished airing. You are allowed to make any number of alterations that you see fit to these parameters; but, it is also completely fine to retain them in the states that they were initially set to.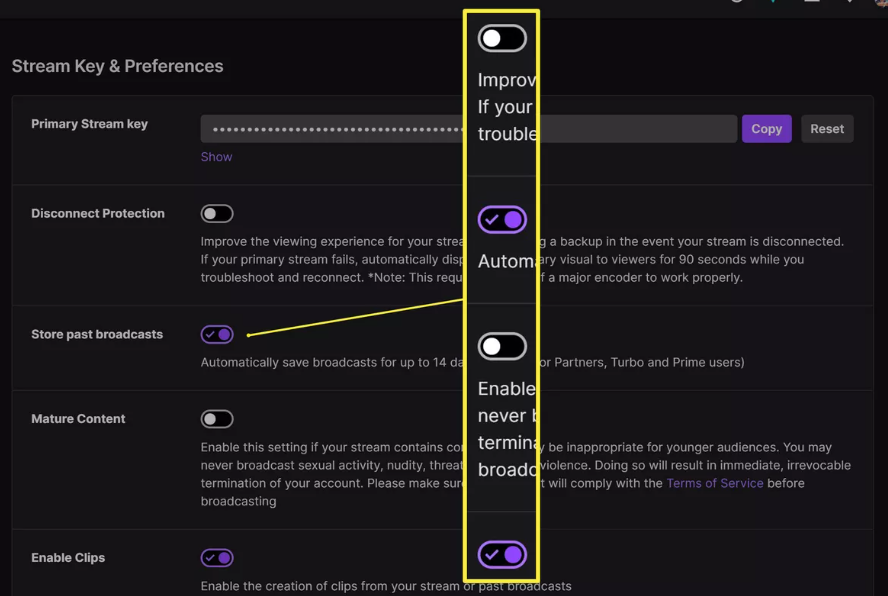 FAQs
Is it free to make an account on Twitch?
Accounts on Twitch and Subscriptions on Twitch. It is not necessary to sign up for a Twitch account in order to watch most streams; however, if you intend to stream for yourself or engage with channels, you will need to sign up for an account. You are able to participate in the chat for most streaming, follow other channels, and stream for yourself if you have a free account.
Is it possible for someone as young as 12 to have a Twitch account?
People who are at least 13 years old but have not yet reached the age of majority in their legal residence (which varies from state to state in the United States but is generally 18) are only permitted to use Twitch if they do so under the supervision of a parent or legal guardian who is willing to be bound by Twitch's Terms of Service. Twitch is not available to users less than 13 years old.
How safe is Twitch?
Unwanted contact – There are no security settings in place that prevent children and young people from accessing certain channels or chats. This can put them in contact with people they do not want to talk to. Because of this, there is a chance that your child will be subjected to unwanted contact from other users through the use of channel chat boxes or private messages. "whispers" are the name given to private messages sent through Twitch.