How to Delete Chrome Search History On Android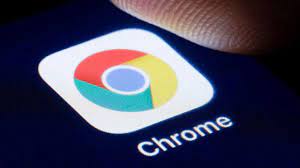 If you use Android, you will notice that Google is present in nearly every aspect of the operating system. You may access Google Now on Tap from virtually anywhere in the operating system by holding down the home button for an extended period of time. Alternatively, you can access Google Now directly from the launcher, or you can speak "OK Google" to utilise your voice from virtually any location in the OS. On the other hand, whenever you carry out any one of those actions, a new search item is added to your Google History.
Read Also: How to Use FaceTime on Your Android or PC
How to Delete Chrome Search History On Android
1. Tap the menu button with the three dots.
2. Tap Settings.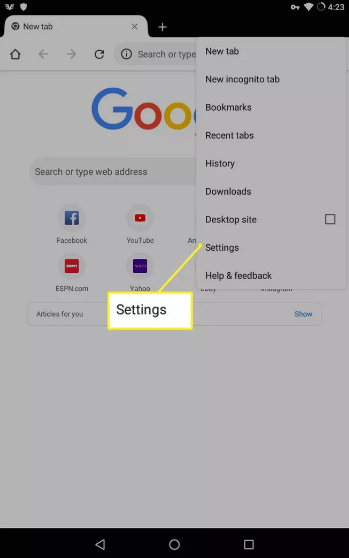 3. To access the privacy settings, scroll down to the section labelled Advanced.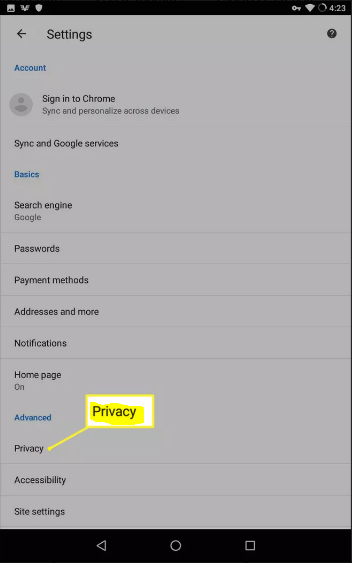 4. Clear browsing data can be accessed by scrolling down to the bottom of the page.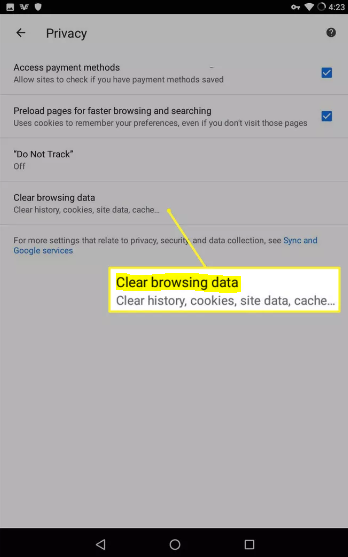 5. Examine the history of your browsing.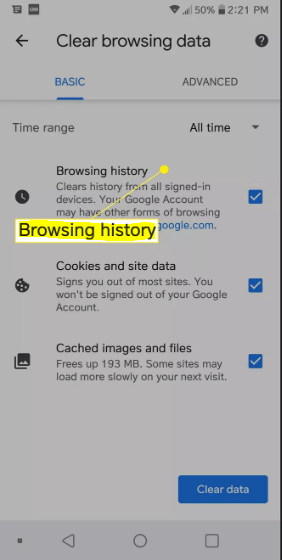 6. Tap Clear Data.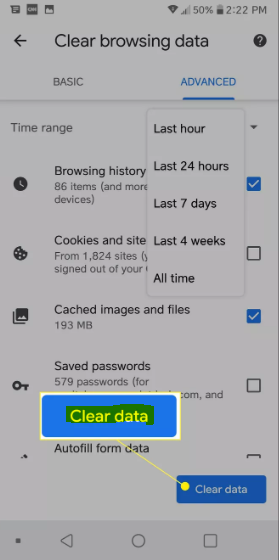 7. On the screen that says Remove browsing data, select Advanced at the top of the screen. This will clear your history for a certain time period.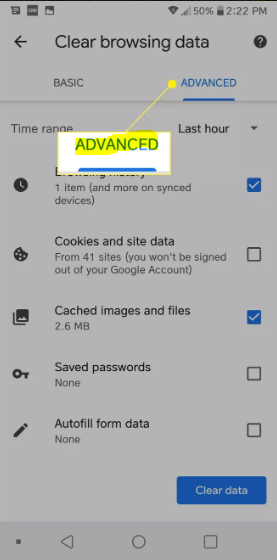 8. There is a pull-down menu titled Last hour located just below the Advanced option. Click the arrow to the right of the "Last hour" heading, then select the appropriate option from the drop-down menu (see tip above).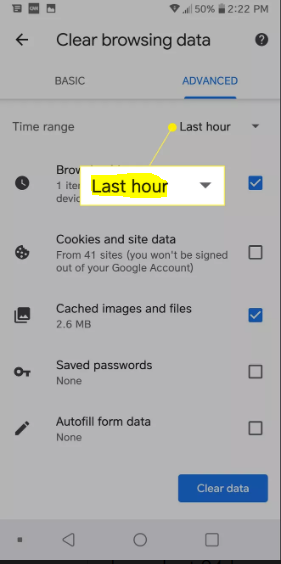 9. Remove anything from your browser's history.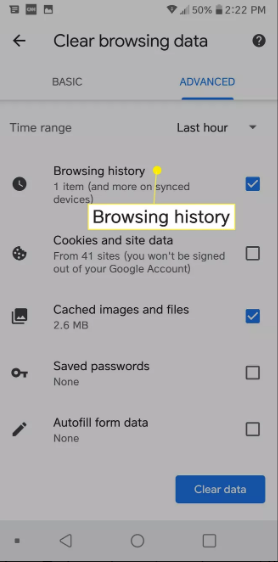 10. Tap Clear data.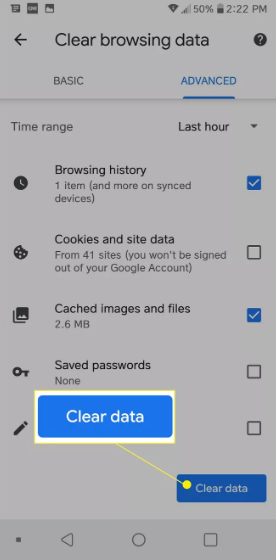 FAQs
Why can't I delete my history on Chrome Android?
Chrome's history cannot be deleted for some reason.
To access the browser's menu, select the hamburger icon. Make sure that History and Recent Tabs are selected. Choose to clear your browsing history. Under "Clear browsing data," choose "All time" from the drop-down menu.
Can someone see my search history if I delete it?
Even if you delete some or all of your activity, Google will still keep records about how you used its web browser in relation to the data that you deleted. For example, if you search for something, Google will remember that you searched for something at that particular time and date, but it won't remember what you searched for in particular.
Why can't I delete my search history?
To begin, try quitting out of your browser and starting it back up again. If you are still unable to delete the history, you should attempt to restart your device. After you have rebooted your machine, it is possible that the problem will be fixed automatically.
Why can't I delete my search history on Google?
Scroll all the way down until you reach the section labelled "Activity and timeline," then click or touch on the link that says "My activity." Choose the "Delete activity by…" option from the new menu that has appeared on the left-hand side of the screen. You have the option to remove all of your Google history or just a portion of it, just like you do with your browser history.
Who can see my mobile data history?
Your mobile service provider has access to the history of your device's mobile data usage. They are able to determine not just when and how much data you use but also your geographical position by looking at the cell tower that your device is connected to.