How to Disable iCloud Messages on a Mac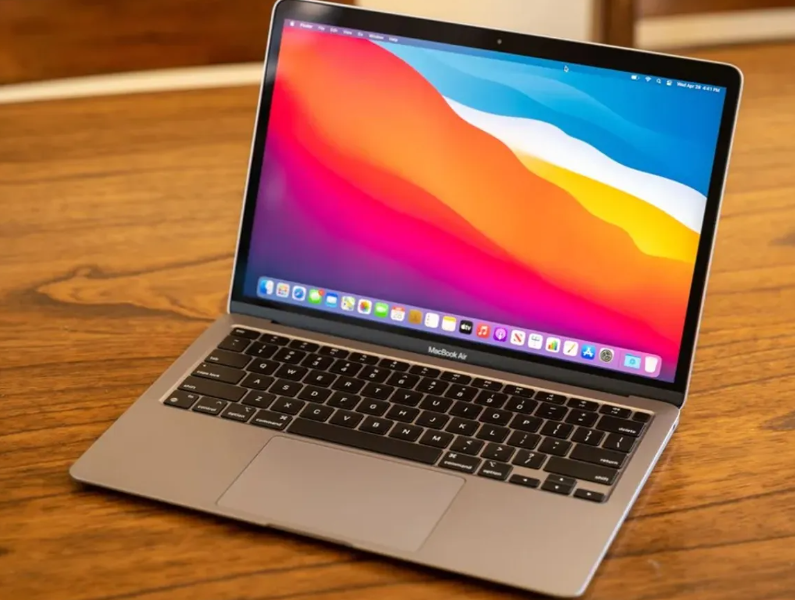 Apple's iMessage is the company's default messaging software, and it comes packed with a ton of impressive extra features. iMessage is a function that's available on practically all Apple devices, and it's probably best known for making text-based discussions between iPhone users as smooth as possible. Your texts are able to appear on all of them, from your Mac computer to your watch and even your phone. The fact that your texts may be transferred from your iPhone to your Mac is one of the many reasons why Apple devices are so popular. On the other hand, you have the ability to prevent new mails from being delivered to your Mac. This article will walk you through the steps necessary to turn off iCloud Messages on your Mac. So let's get started:
Read Also: How to Disable Private Browsing on Your Mac
How to Disable iCloud Messages on a Mac
If you want to disable iCloud Messages on your Mac, you can do it in the following way:
1. Launch the Messaging application that comes with your Mac, and when the menu that shows in the upper left corner of the screen, pick Messages.

2. Simply go to the Settings menu and make your selections there.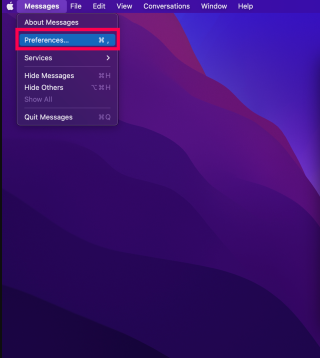 3. Using your mouse, go to the tab labeled "iMessage."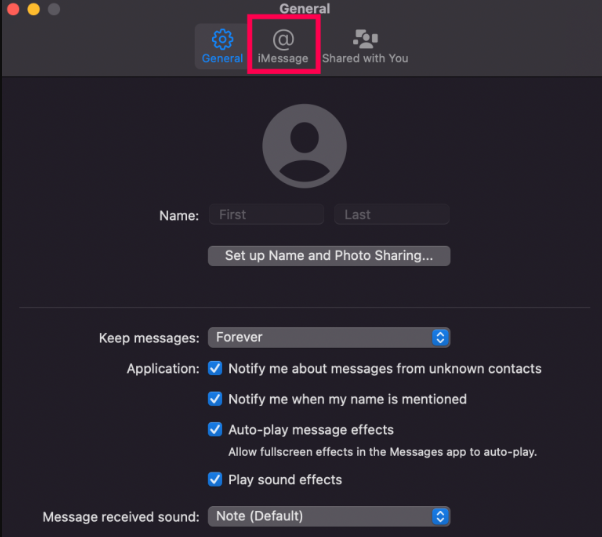 4. Take off the checkbox from the box that's labeled "Enable Messages in iCloud."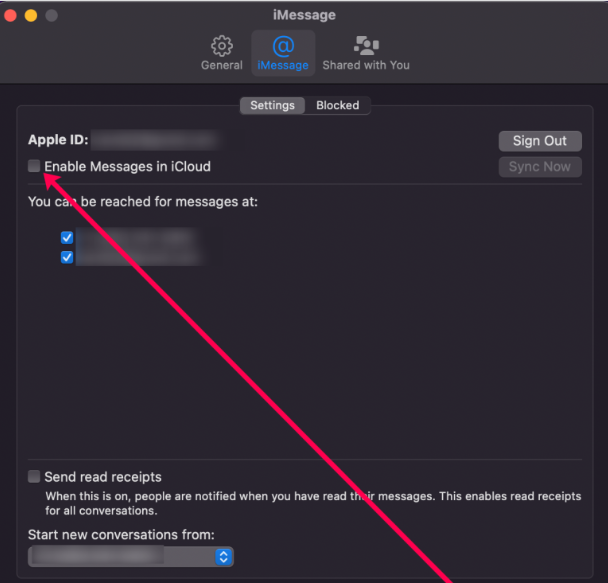 Unfortunately, this does not remedy the problem you were having with older messages because those messages had already been preserved using the prior option. This means that the problem cannot be fixed by using this option. You are in fortunate since you have the capability to fully delete all of the history of your previous conversations.
FAQs
What happens if I disable Messages in iCloud on Mac?
When you disable Messages in iCloud, all of your previously synced chats will be deleted from iCloud and downloaded to the device you're using instead.
Does deleting Messages on Mac delete from iCloud?
If you utilize Messages in iCloud, deleting a message or conversation on your Mac will also delete it from all of your other devices as long as Messages in iCloud is enabled on those other devices. See You can read and respond to messages across all of your Apple devices.
Why are Messages coming from iCloud on Mac?
It indicates that your phone number is not being used to activate iMessage on your device. Turning iMessage off, then turning off Wi-Fi, then checking to see if cellular data is turned on, and finally turning iMessage back on, are some troubleshooting steps you can do to see if they help fix the problem. If you are still unable to activate it, you should get in touch with your carrier.
How long are iCloud messages stored?
You have the option to set your iMessages to be deleted from your device automatically after either 30 days or a year, or you can choose to retain them on your device permanently. iMessages are automatically backed up in iCloud and encrypted if you have either iCloud Backup or Messages in iCloud activated on your device. This is done for your convenience.
Does Messages on Mac use iCloud?
Install iCloud Messages on your Mac and get started.
Choose the email addresses and phone numbers from which you want your Mac to send and receive messages when you're using it. You can now access any messages that are stored in iCloud on your Mac, and any new messages that you receive on your Mac will be saved in iCloud.
What happens if I turn off iCloud storage for messages?
If you decide to disable iCloud for Messages on an iOS device (iPhone, iPad, or iPod touch), a copy of your message history will still be stored in iCloud, but it will be stored separately. You have the option to disable iCloud Messages for just one of your devices or for all of your devices simultaneously.