How to Download Videos from Paramount Plus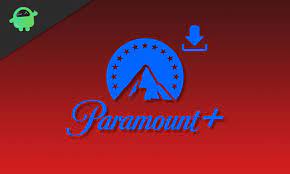 The name of the streaming service formerly known as CBS All Access has been changed to Paramount Plus. This brings all of the content that you were previously enjoying on CBS All Access, such as Star Trek: Picard and Star Trek: Discovery, along with other movies and original series. However, in addition to this, it has a plethora of fresh programming from a variety of networks such as CBS, BET, Comedy Central, Nickelodeon, MTV, and others. However, there will be occasions when you will want to download part of the content so that you can watch it even if your network link is poor or intermittent or if you are completely offline. The procedure is as follows.
Read Also: How to Install and Stream Paramount Plus on PS5
How to Download Videos from Paramount Plus
Launch the Paramount Plus app on your mobile device, whether it's a phone or a tablet, and then log in to access your account. After that, navigate to the movie or television show that you want to save to your device and click "Download." To check if it can be downloaded, click the icon that looks like a down arrow next to it.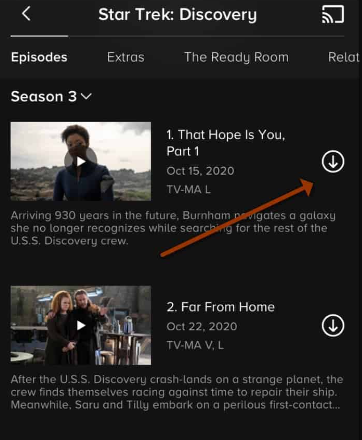 You will be asked if you want to be notified when the download is finished via a message that will appear on your screen. After that, you will receive a notification that the download is currently taking place. The download will be put on hold if you go away from the app's main screen.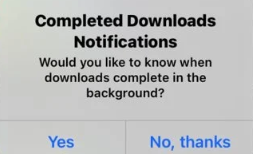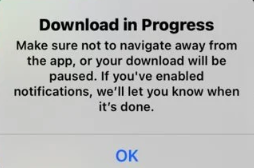 When the download is finished, the icon that represents the download will transform into a checkmark.
Tap the More menu button whenever you need access to anything you've downloaded, and then select Downloads from the menu that appears.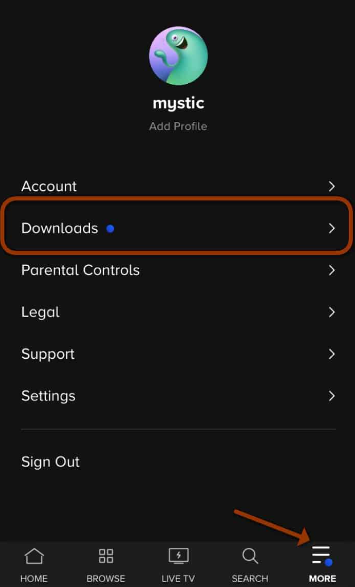 There you will discover a list of everything that has been saved to your device through the download process. The following illustration shows that I am prepared to watch three episodes of SpongeBob SquarePants while I am not connected to the internet. To begin viewing something, you just only tap on the item you wish to see first.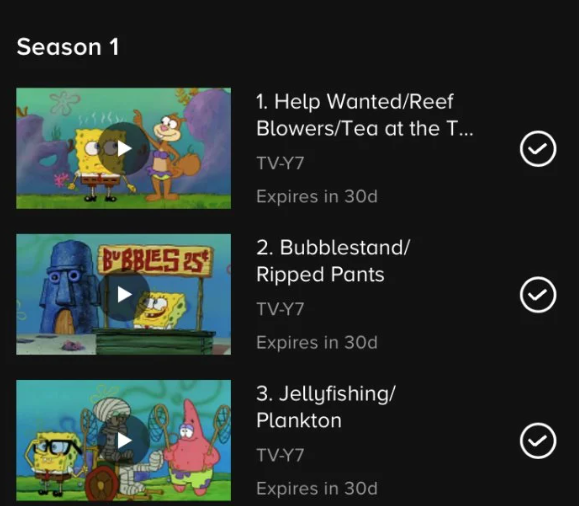 Going to More > Settings is where you'll find the option to manage your download preferences. There, you will find options to delete all downloads, limit downloading to only occur over Wi-Fi, allow automatic deletion of downloaded content after it has been viewed, and adjust the download quality.
FAQs
Why do Paramount plus downloads not work?
If you're having trouble streaming content on your mobile device using the Paramount+ app, you can try stopping the Paramount+ app on your device using the device's built-in controls. If you force leave the app, it will refresh itself, which should fix any streaming problems you were having. You should also check the connectivity of your network as well as your cellular data, if either of those apply.
Can you watch Netflix in airplane mode?
Finally! Netflix grants users the ability to download content and view it offline, independent of an active internet connection. Passengers on an aeroplane who are fortunate enough to be seated next to young children should celebrate.
Can you watch Netflix downloads without WiFi?
Yes. You can still watch Netflix without an internet connection if you download the episodes onto your personal computer or mobile device. You can then connect your mobile or PC device to your television using an HDMI connection, or you can use screen sharing to send what's on your device's display to the television.