How to Enable DLSS in Red Dead Redemption 2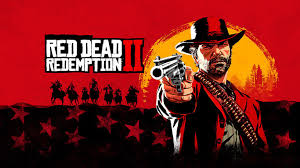 Red Dead Redemption 2's title update 1.27, also known as Blood Money, adds new missions, clothing items, and challenges to the Red Dead Online mode. However, players on the PC platform are in for a special treat because 1.27 enables DLSS compatibility for the platform. Deep Learning Super-Sampling, or DLSS for short, provides improved performance and crisper visual images in games that are supported by graphics cards in the RTX 2000 and 3000 series. Upscaling video games from a lesser resolution to the display's native resolution is made possible by this technique, which makes use of an artificial intelligence algorithm developed by NVIDIA.
Read Also: Red Dead Redemption 2, Tips and Tricks, Part 4: Money
How to enable DLSS in Red Dead Redemption 2 PC?
Because DLSS cannot be activated without an RTX card, you should ensure that you have access to at least an RTX 2060.
To access the settings, hit the Z key on your keyboard or the LS button on your controller and you will be taken to the main menu.
Navigate to the graphics area of the settings menu, and once there, scroll down until you see the NVIDIA DLSS option.
You have the choice of Quality, Balanced, Performance, and Ultra Performance for each of these four selections.
Adjust it to Quality to improve the clarity of the image. Set it to Performance or Ultra Performance if you want the frame rate to be significantly greater. You also have the option of switching it to Balanced if you are content with a marginal increase in performance while maintaining acceptable image quality.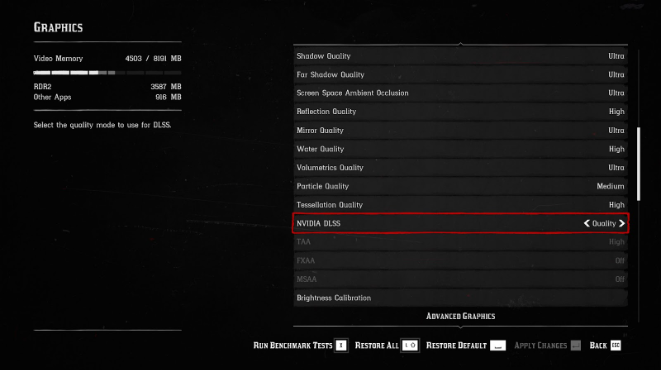 Red Dead Redemption 2 Blood Money 
Gameplay Improvements
Players now have the ability to 'Nominate' specific game modes and maps, and then join a Series that is comprised of those modes and maps that were nominated by other players competing in that Series.
Windows 7 users will no longer have access to support for Red Dead Online. Red Dead Online will continue to function on Windows 7 in the same way that it does today, and new updates will be made available for download; but, any newly discovered flaws that are unique to Windows 7 will not be fixed.
Nvidia Deep Learning Super Sampling (NVIDIA DLSS) is now available in Red Dead Redemption 2 and Red Dead Online for all Windows users that have NVIDIA graphics cards. Please take into consideration that this only applies to graphics cards that are capable of running DLSS.
Blood Money
Blood Money is an expansion for Red Dead Online that adds new content, including new objectives titled Crimes and Opportunities. To get started, visit Guido Martelli in Saint-Denis.
Pamphlets and clothing items are now available for purchase, the Nominated Series has been added, there are new Daily Challenges and Awards, the menu for the Free Roam Mission Giver has been improved, and there are other new features included in today's release.
As part of the Blood Money upgrade, the Quick Draw Club consists of a sequence of four separate rapid-fire passes that are delivered in successive instalments. From today through the 9th of August, you may make a purchase of the Quick Draw Club No. 1 for the price of 25 Gold Bars. In addition, as part of everyone's automatic membership to the Wheeler, Rawson, and Co. Club, they are entitled to a wide variety of complimentary benefits and awards.
Video