How to Get and Activate EPIX on Apple TV

EPIX is a premium cable television channel that is situated in the United States and is operated by Epix Entertainment. If you have a membership to a paid television service, you may use it to watch a variety of movies and television shows on the devices of your choice. The channel offers specialized applications for virtually all TV boxes as well as mobile operating systems such as Android and iOS. In the case of the Apple TV, EPIX offers a specialized application that can be downloaded from the App Store. This post will walk you through the steps necessary to obtain and activate EPIX on your Apple TV. So let's get started:
Read Also: How to Cancel Paramount Plus Subscription on Apple TV
How to Get and Activate EPIX on Apple TV
Get EPIX:
1. Before you do anything else, you need to make sure that your Apple TV is connected to the internet and that the connection is active.
2. On your Apple TV, enter the App Store by going to the Home Screen, then navigating to where you want to go.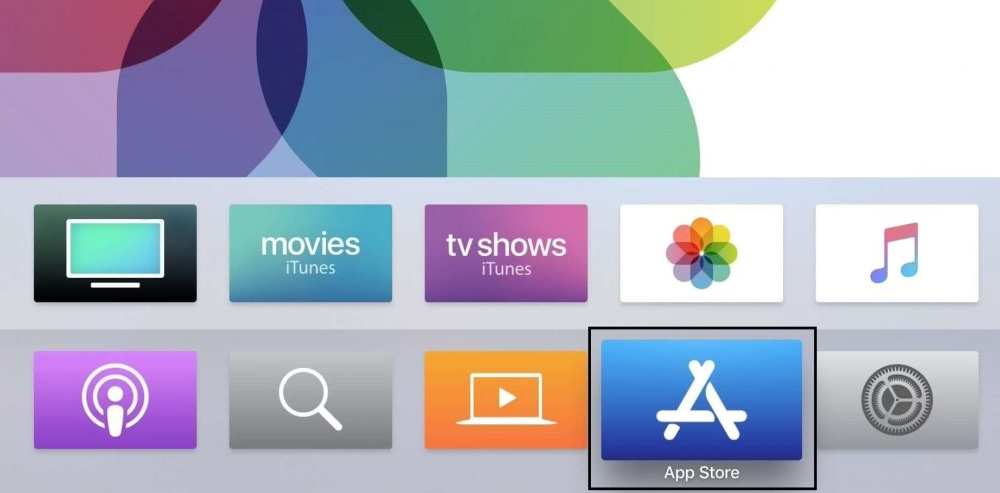 3. Using the virtual keyboard that appears on the screen, start typing "EPIX" into the search box that is situated in the top right corner of the display.

4. The following step is to hover over the search results and select the EPIX app tile from the available options.
5. On the page that provides information about the app, pick the icon labeled Get to start the process of downloading the EPIX app onto your Apple TV.
6. Before moving on, make sure the installation is completely finished first. After that, use the Open button on Apple TV to navigate to the EPIX app within the available app list and pick it.
Activate EPIX :
1. Open the EPIX app that's been installed on your tvOS device. On the screen, there will be an Activation code presented.
2. Open a browser on your computer or smartphone, navigate to epixnow.com/activate, and enter the EPIX Activation code.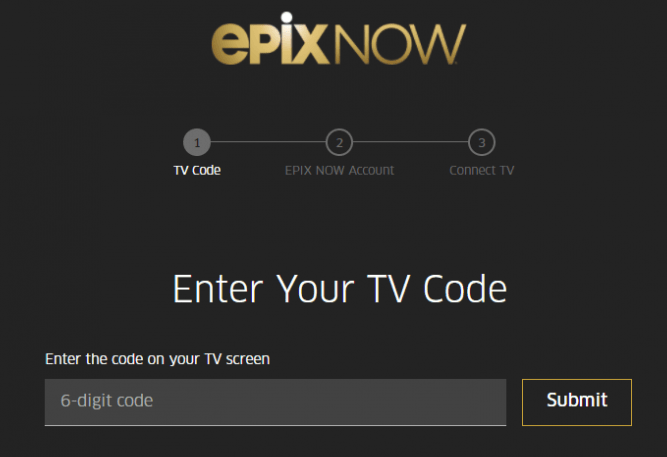 3. Select a provider for your pay television subscription and log in to the account you have with them.
4. Once the EPIX Apple TV activation is complete, the screen on your TV will automatically refresh, and you will be able to begin streaming content from EPIX on your TV.
FAQs
Is the EPIX channel on Apple TV?
The TV Everywhere app from Epix is currently downloadable for use on Xbox, PlayStation, Android devices, Android TV, and Roku streaming media players.
How do I stream EPIX to Apple TV?
Through the Apple TV Channels feature found within the TV app, EPIX is presently providing users with free access to its library of movies and television shows. In addition, several other services are currently providing users with longer free trials. Users will discover that EPIX is available to add to their "My Channels" lineup once they use the Apple TV app on their devices.
Is Epix free with Amazon Prime?
No, subscriptions to Epix do not come free with Amazon Prime. You can test it out, however, by signing up for a free trial that lasts for seven days; after that, the regular fee of $5.99 will be deducted from your account.
Is streaming free on Apple TV?
The Apple TV app itself does not cost anything to download. However, this app is little more than a gateway via which users may access video content provided by a wide variety of other services, the vast majority of which demand either a subscription or a separate purchase. If you wish to watch something from HBO Max or ShowTime, for example, you will need a current subscription to those services in order to do so.