How to Get the Originally Known As Badge on Discord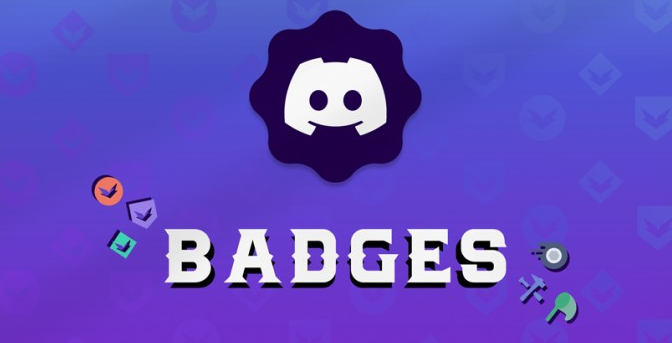 Because Discord, the most important platform for players and communities, recognizes the significance of individuality, its system to determine a user's nickname has recently been revised. Those days of advanced discriminators and usernames that required capitalization and were accompanied by four-digit numbers are long gone. This discriminator was necessary for adding friends and determining which people had the same name as other users.
The inclusion of discriminators, on the other hand, made it difficult to interact with other people without first learning what that person's particular discriminator was. The "Originally Known As" badge is the latest addition to the collection of achievements that can be earned on Discord. You will learn how to obtain the Originally Known As badge on Discord by reading the following article:
Read Also: How to Add Clyde to a Discord Server
How to Get the Originally Known As Badge on Discord
You will need to change your Discord username in order to qualify for the Originally Known As badge on the platform.
Nitro is not required to be installed in order for the badge to appear on your profile after you have changed it; it will be there on its own.
This is how it should be done:
1. Launch the desktop version of Discord or the mobile app.
2. You will get a notice asking you to update your username.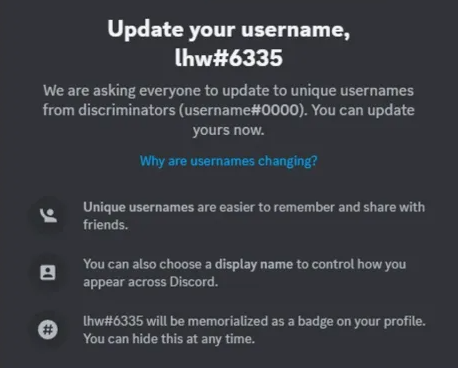 3. Make the necessary changes to your Discord username to earn the Originally Known As Badge.
4. You can turn the badge on or off by clicking to the User Settings > Profiles > Legacy Username Badge menu option.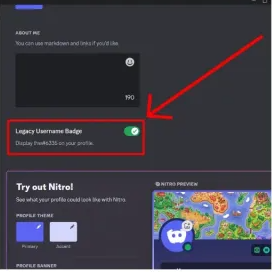 If you did not receive a message to change your username, you will have to wait until it is rolled out to you before you can make the change. Users who have been with Discord and Nitro for a while will get priority when changing their usernames. If you are a new user of Discord, you will have the opportunity to change your username later. After modifying your Discord username, the Originally Known As Badge will be added to your profile and displayed there immediately.
What is the Originally Known Badge on Discord
The Originally Known As Badge on Discord is a badge awarded to you when you have successfully changed your username on Discord. A modification was made to Discord's username system, which resulted in the removal of discriminators.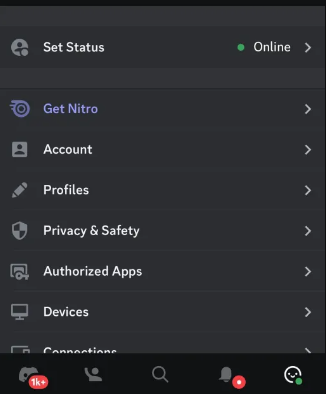 For instance, if your username was "test#1234" in the past, you have the option of changing it to "test" (provided that it is still available). When you can change your Discord username, you will receive a notification on the platform. Once you adjust, the badge that indicates what you were formerly known as will be added to your profile immediately.
FAQs
What is the original known as badge?
The Initially Identified As emblem on Discord is a special emblem that is presented to users when they have successfully set their new username on the platform. You now have the opportunity, as a result of the most recent changes that have been made to the username system, to replace your username and do away with the discriminator.
What is the most famous Discord?
The software enables users to build or join thematic communities known as servers, and as of May 2023, the Midjourney server had approximately 16 million members, making it the most popular community on Discord.
What is the highest character in Discord?
For example, Discord. If you use Discord, then you are aware that the maximum number of characters that can be included in a message on the platform is 2000.
Is Discord testers real?
The official Discord server for skilled volunteer bug testers is called DTesters and goes by the name Discord Testers. Membership is by invitation only. Our mission is to locate, reproduce, and submit bug reports of the highest possible quality.
How much are badges on Discord?
You'll need to continuously boost a Discord server in order to earn one of these badges, which can cost anywhere from five dollars to thirty dollars each. To earn one of these badges, all you have to do is boost a server. and once a predetermined amount of time has passed, you will be awarded a badge.