How to Hide Likes on Threads Posts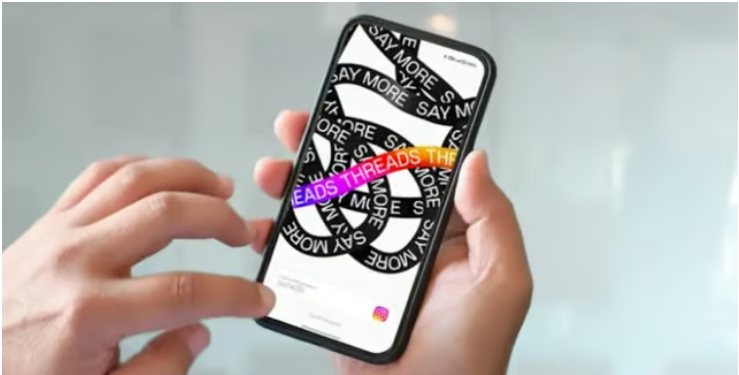 The Instagram team recently released Threads, a new social media application that functions similarly to Twitter. With the ability to publish text, links, images, videos, or a combination of these in threads and replies, Threads lets you share posts, participate in replies, and follow profiles. The user experience has been improved by Threads, which now allows users to conceal likes on all posts in their feed. By turning on this feature, users can stop paying attention to popularity numbers and instead concentrate on the content itself. It's easy to protect your privacy and have a better social media experience by hiding likes on Threads. You can read this article to learn how to conceal thread and post likes. Consequently, let's begin:
Read Also: How to Only See Threads from People you Follow
How to Hide Likes on Threads Posts
1. Open the Threads app on your phone or tablet. If you haven't already, sign in with your Instagram account.
2. Enter one of your posts there. To select one of your posts from the profile tab, tap the profile icon to access it.

3. The three dots menu will appear next to your post. The top-right corner of your post will contain it. When you do that, a menu will show up.

4. Select Hide like Count from the menu. It will be listed as the second choice. The phrase "Like count hidden" will show up on your screen when you're finished.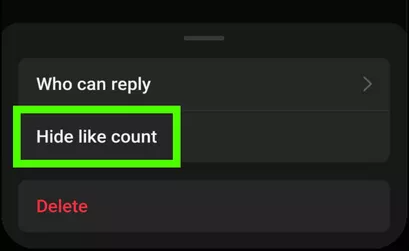 5. I'm done now! Tap the icon and choose Unhide like count to reveal the number of likes on your post. You're done now!
Why Would Someone Hide Likes On Threads App
Users can gain from hiding likes on the Threads app in several ways. First of all, it enables people to separate their sense of self-worth from the approval of likes, supporting a healthy relationship with social media. By hiding the like count, users can share content that reflects their interests and values rather than relying entirely on popularity indicators to get acceptance.
The strain and worry brought on by comparing oneself to others are lessened by hiding liking. Social media frequently fosters a competitive atmosphere where users aim for higher like counts as a yardstick for success. Users can interact more honestly with the information they come across by removing this visible metric, promoting a more uplifting and encouraging online atmosphere.
In the end, hiding likes encourages users to interact with posts based on their own interests, connections, and sincere appreciation for the material rather than being swayed by unreliable popularity gauges. On Threads, it enables a more rewarding and real social media experience.
FAQs
Is there a way to hide like count on all posts?
On any Instagram post in your Feed, you can decide to hide like counts. On your Instagram profile, hit the [hamburger icon] and choose Settings > Privacy > Posts to get the viewing options. The option to show or conceal like counts is located here.
Can you hide someone from liking your post on Instagram?
On your images and videos, anyone can like them or leave comments. You can ban certain users if you don't want them to like or comment on your postings. Only the followers you've authorized will be able to like and comment on your photographs and videos if your account is private.
Why won t Instagram let me hide like counts?
The app is granted a limited amount of space, which needs to be occasionally emptied. This will ensure flawless operation of the app. This could mean that Instagram's hide like count is missing.
Why can't I see peoples likes on Instagram?
In an effort to allow users to concentrate on the content they share rather than the amount of likes they receive, Instagram's creators made the choice to publicly hide the number of likes. Only the person who originally uploaded it will have access to the total number of likes.