How to Hide YouTube Subscriber Count on Mobile App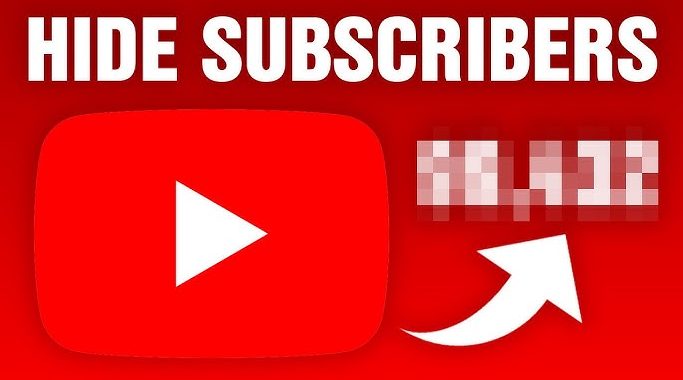 If you are new to YouTube, it is highly unlikely that you will have many subscribers on the platform during your first few months, and in some situations, even during your first few years. As the new kid on the block, it will be up to you to win over the confidence of your audience, which you may find challenging if you do not have any early social evidence. On YouTube, fortunately, it's not hard to conceal the number of subscribers you have. The steps necessary to conceal your subscriber count on YouTube are essentially the same whether you're using a desktop computer, a tablet, or a mobile phone. This post will explain to you how to conceal the number of subscribers that you have on the mobile app for YouTube:
Read Also: How to Add Chapters to a YouTube Video
How to Hide YouTube Subscriber Count on Mobile App
On SmartPhones:
You won't be able to conceal your subscriber count when using the YouTube app on your mobile device, but you can do so when using a web browser. The procedures are almost identical to when you do it from your tablet. In the address box of your web browser, type studio.youtube.com, and then sign in to your account. After that, click the Continue to Studio button.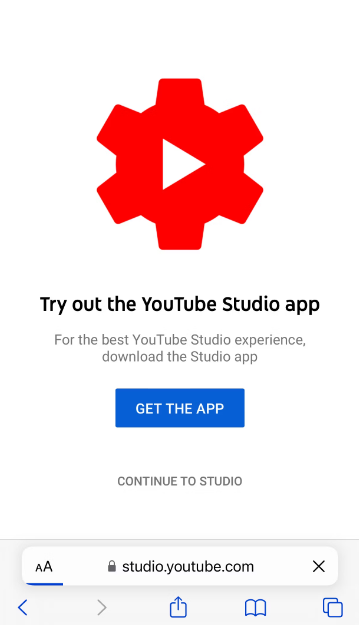 Because the YouTube studio is not adequately optimized for mobile devices, navigation will be a little hassle for you. Because of this, you might need to zoom in or out to find certain settings.
After you have logged into your account, navigate to the Settings section of your account and select Channel, then Advanced Settings, and finally, the subscriber count. The box should then be unchecked.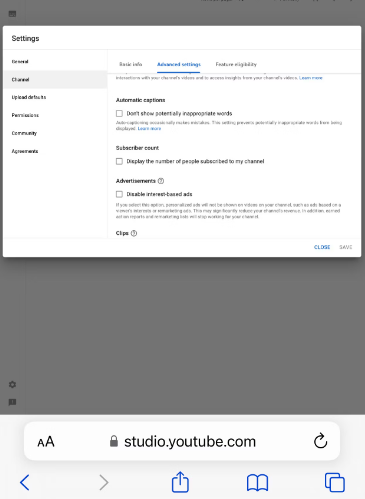 On Tablet:
Visit YouTube through a web browser instead of your tablet if you want to conceal your number of subscribers. You may access your studio by going to the URL studio.youtube.com in the address bar of your computer browser.
To access the advanced settings for your YouTube channel, navigate to the Settings menu in the YouTube Studio. Scroll down until you reach the Subscriber count section, then uncheck the box next to it before hitting the Save button.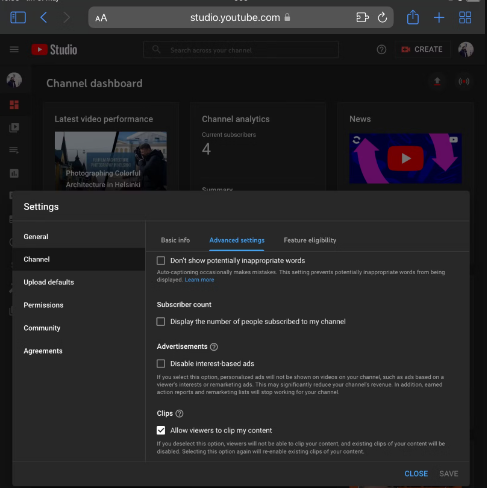 FAQs
Why did YouTube remove hide subscriber count?
YouTube is doing away with the option to hide subscriber counts and is instead focusing on improving their auto-moderation tools. YouTube has announced several new upgrades that are meant to further reduce spam and misuse of the platform. These updates include the removal of the option to hide channel subscriber counts and the addition of a new setting inside its auto-moderation tools that increases the level of strictness.
Why do subscribers disappear?
If a subscriber has chosen to keep their memberships private, it is possible that they will not appear on your list of recent subscribers. Their account has been terminated or marked as spam as a result.
Why is my subscriber count not increasing?
If you only upload once a week, you might want to consider uploading twice a week. Add a live stream to your repertoire if you find that you are unable to capture and edit a traditional video. It will provide you with the opportunity to interact with your viewers and will result in a significant increase in the amount of watch time on your channel.
Does YouTube limit view count?
Every twenty-four hours, a repeat view count of no more than four or five can be recorded. If a viewer watches the same video more than four or five times during a 24-hour period, only four or five of those views will be counted toward their overall view total. If you put some thought into it, it's uncommon that a single viewer will watch the same movie more than four or five times during a period of twenty-four hours.