How to Permanently Change YouTube Video Quality on Mobile
When you watch a video on YouTube, the quality of the video that is displayed will be determined by your network connection automatically. Did you know that you can adjust the quality of the video you're watching on YouTube to make it seem better or conserve data?
Instead of manually adjusting this setting for each and every video, we're going to walk you through the process of permanently setting the video quality onHow to Change Your YouTube Channel Name your mobile device for YouTube.
Read Also: How to Change Your YouTube Channel Name
How to Permanently Change YouTube Video Quality on Mobile
Using the available video quality choices on your mobile device, you are able to select a video quality option that will be permanent across YouTube. How to do it:
Launch the YouTube app and tap the display photo of your account located in the upper right corner.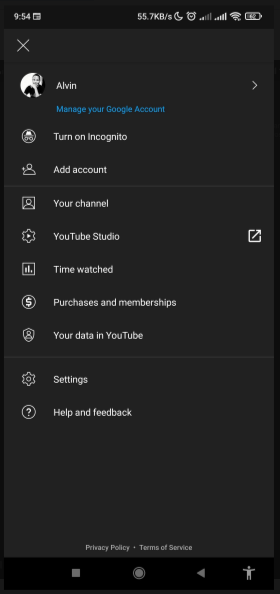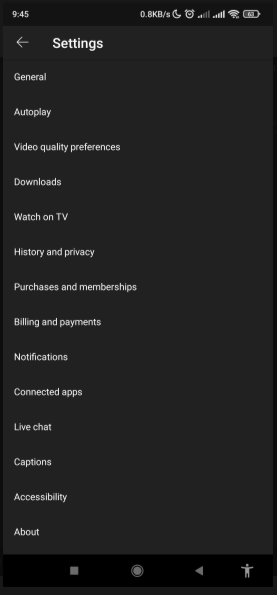 Select your preferred settings for the video quality. Next, on the following screen, if you are using iOS, you will need to choose either On mobile networks or On Wi-Fi.
Choose the option that best suits your needs under "Video quality on mobile networks/Wi-Fi." You have the choice between "Higher picture quality" and "Data saver."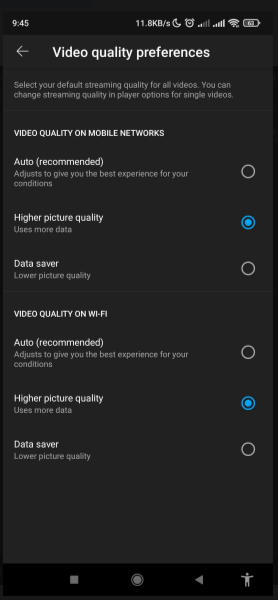 You might have noticed that there is no option to select a certain video resolution, but it's not the only thing missing. In order to accomplish this, you will need to pick the Advanced option, which is only accessible when the video is being played back.
In order to accomplish this, please follow these steps:
Play any video on the YouTube mobile app.
Tap anywhere in the video player window to start playing the video.
Tap the icon with the three dots or the gear in the top right corner.
Choose Quality, then press Advanced on the pop-up menu that appears.
Tap a specific video quality. The playback of your video will begin using the video quality that you selected.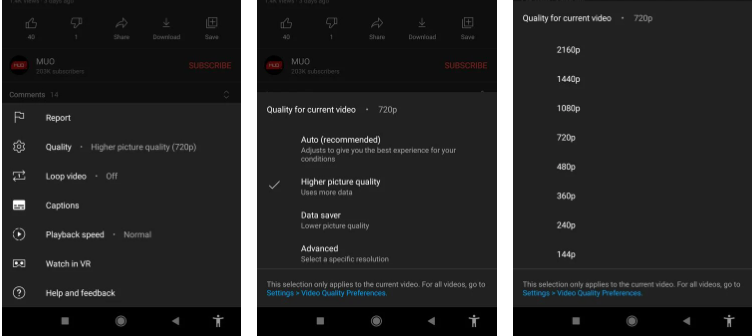 Keep in mind that the original quality of the video that you upload will determine which options are made available to you. Additionally, this configuration can be changed at any time. When you switch to an other video, it will be different.
FAQs
Why does YouTube keep defaulting to 480p?
If you go to the Settings page when you're logged into your YouTube account, you'll see that you have the option to modify the resolution that's used by default. Choose this option if the speed of your internet connection is slower "My connection is really slow. Click "Save" after selecting "Never play higher-quality video" from the drop-down menu." When you play a video on YouTube, the resolution will always be set to standard definition by default.
Why is YouTube default low quality?
YouTube is decreasing the video quality for all of its viewers, not just those in Europe, in order to relieve some of the load that has been placed on internet networks all around the world. Because of this change, the default setting for YouTube videos will be standard definition, which presents the content at a resolution of 720 pixels by 480 pixels.
Why is YouTube limited to 480p quality?
YouTube videos now only come in 480p resolution, which is lower than before. Because of the pandemic and the lockdown, the consumption of data around the world has dramatically increased, and as a result, many individuals are experiencing sluggish speeds and excessive load on their servers. As a result of this, YouTube made the decision to lower their video resolution.
Why is my YouTube always on 360p?
You can customise the way videos are played by navigating to the settings page on YouTube. Check the radio box labelled "best quality for my connection" to make sure it is chosen. If your internet connection is as good as you claim it is, the video quality will automatically be set to 360 pixels per inch (p) (it does in my case). I was operating under the assumption that the OP possesses an account and is currently logged in.
Is 480p good quality?
480p. If you want to create a DVD but DVDs have a resolution of 480p, then using that resolution will offer your disc the finest possible quality, regardless of whether you use a DVD burner or a DVD. A video encoded at 480p can also be viewed satisfactorily on most laptop and desktop monitors, as well as on more compact televisions.