How To Post Multiple Photos on Instagram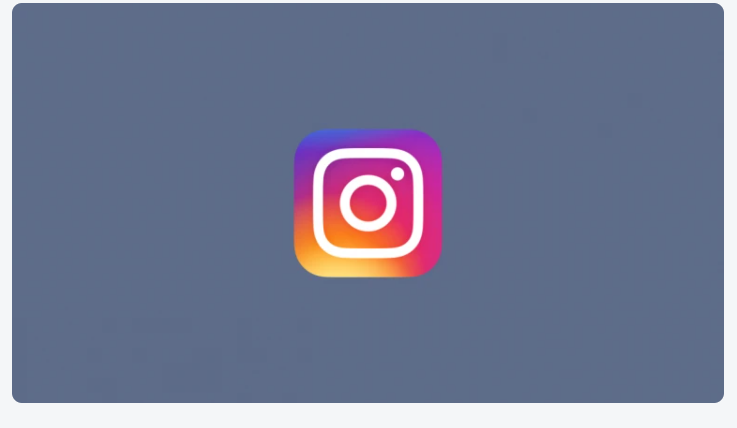 You may save time by sharing several photographs on your Instagram Stories or posts, which can also help you enhance interaction and maintain a consistent theme across your material. Instagram Stories are a feature that was introduced in August 2016. There are a few different approaches you may use in order to include numerous photographs into your Instagram Stories or posts. You will be provided with detailed instructions for each of these options, allowing you to choose the approach that is most suited to your needs.
How to post multiple photos on your Instagram Story
The fact that Instagram Stories are less permanent and more laid-back than normal Instagram posts is one of the many reasons why they are so popular. If you're seeking for new methods to add material to your Instagram Stories, why try post many photographs at once or make a one-of-a-kind collage out of multiple images? Both of these options are viable options. It is very simple to add several photographs to your Instagram Story, and doing so is an excellent strategy for increasing interaction and expanding your number of followers.
How to add multiple photos on an Instagram Story
You may upload up to 10 photographs at once when you are adding them to a Story series on Instagram, which enables you to create a sequence of photos from your photo library that just takes a few seconds to create. How to do it:
To access your Stories, tap the symbol that looks like a camera.
To take a picture, choose the camera icon located at the bottom of the screen.
Select the symbol that looks like numerous photos, which may be found above your picture gallery.
Tap the photographs you would want to add to your Stories in the sequence in which you would like them to appear there. When you touch on each picture, a number will appear so that you are aware of its position in the sequence. You are limited to adding a maximum of ten photographs at once to each of your Stories.
To begin adding stickers, text, or music in your photographs, tap the Next button.
Tap the Next button after you are through editing your photographs.
Use the "Your Story" tab to arrange the photographs you've uploaded.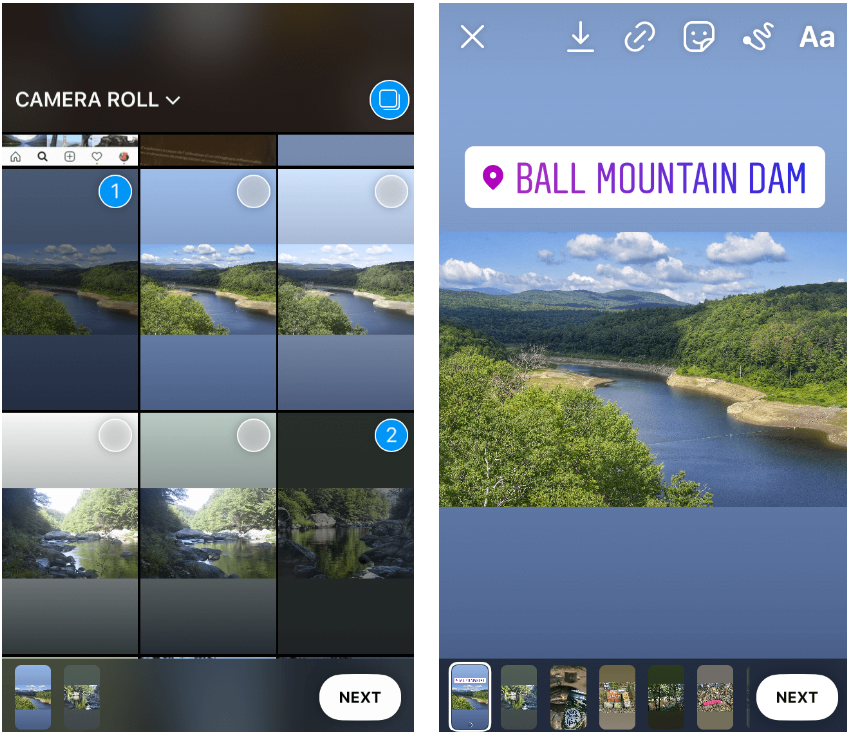 How to post several photos to the same Story
You may utilise the sticker function in Instagram Story to have all of your photographs show on the same screen at the same time in one Instagram Story:
Simply open up your Instagram Stories by tapping the camera button inside the app.
Tap the camera icon next to it in order to add a primary picture to your Story.
Tap the symbol that looks like a sticker at the very top of the screen.
Tap the picture sticker after you've located it by scrolling down till you see it.
The screen will now display the second picture that you uploaded.
Repeat this process as many times as necessary until you have all of the photographs you want for your Story.
To rearrange your photographs, just drag them in the desired direction. To adjust the size of the photographs, drag two fingers over the screen in a pinching or spreading motion.
You may finish off your Story by using text, music, or artwork.
To upload images to your Stories, use the button labelled "Your Stories."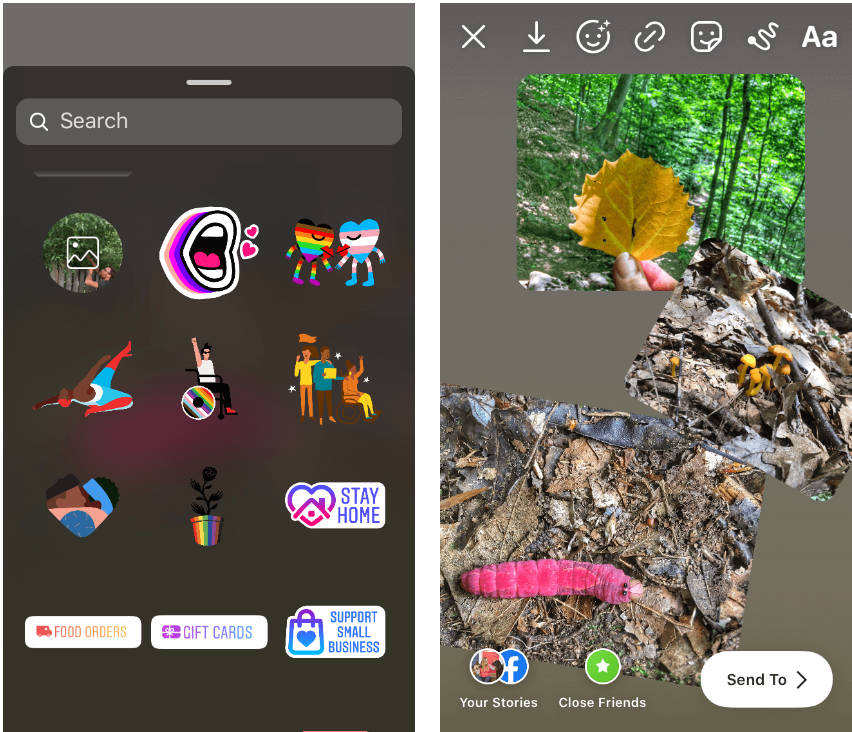 Why can't I add several photos to my Story?
It's possible that the ability to upload numerous photographs to your Story is not yet accessible where you live since the functionality is currently being rolled out globally. Try posting your Stories using the most recent version of the Instagram app if you are unable to locate the symbol representing multiple photos while doing so. If the functionality has not yet been implemented, please be patient. When Instagram finally introduces this brand-new function in your region, it will only be a matter of time.