How to Post Thread on Instagram Story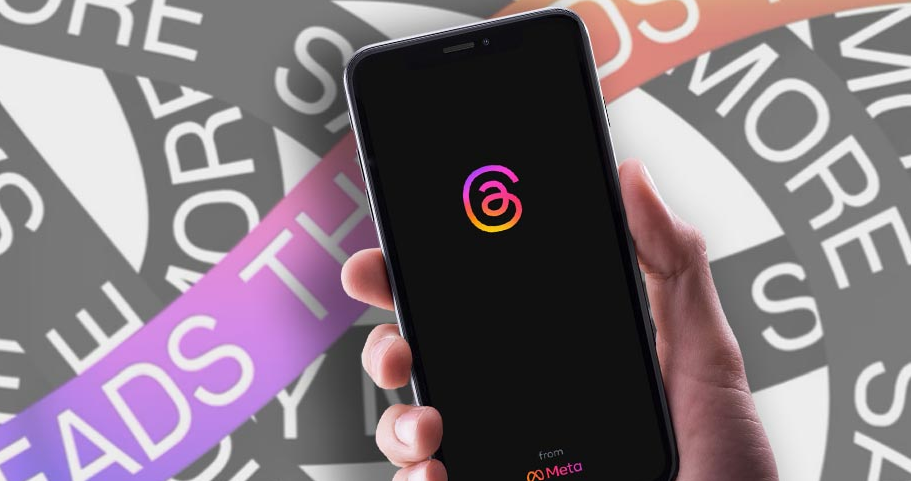 Threads, the most recent social networking tool made available by Meta, is reminiscent of Twitter while also including the visually appealing aspects of Instagram. It provides a platform for exchanging content that is based on text, video, and animation, and it is one that is both unique and intriguing. Because we want to make things as easy as possible for you, the instructions for sharing your thread on Instagram Stories are included in this article. So let's get started:
Read Also: How to Follow Instagram Friends on Threads
How to Post Thread on Instagram Story
Post a link to your thread directly to your Instagram Stories so that you may take advantage of Meta's new Threads platform and increase the number of people that engage with you. After completing a few uncomplicated procedures, you can quickly communicate with your fans on both appealing platforms. So let's get started!
1. Launch the Threads app on the device you're using first. Find the icon representing your Threads profile in the lower right corner of the screen, then tap on it.

2. Explore several threads and select the one you want to feature on your Instagram stories. When you have spotted it, proceed to the bottom of the thread and tap on the arrow icon that you will find there.

3. A menu will display in a pop-up window. Choose "Add to Story" from the drop-down menu of available options.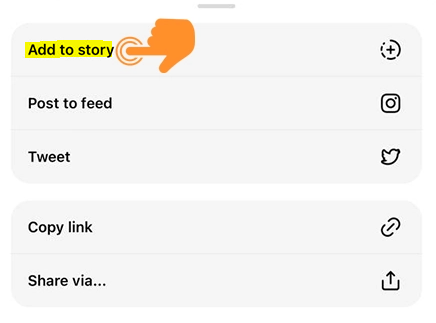 4. If you choose to hit that button, you will be taken to the Instagram stories section, where the chosen thread is already prepared for uploading. Tap the arrow in the lower right corner of the screen to share your thread.

5. Your thread is now included in the story that you post to Instagram.
FAQs
What is thread in insta?
Threads is a text-based alternative to the social networking platform Meta. Because it is connected to your Instagram profile, the only way to make a new account is to sign in using the same credentials you use for Instagram.
What does it mean to post a thread?
There are instances when we can't adequately explain ourselves with just one Tweet. On Twitter, a thread is a sequence of connected Tweets that are posted by the same user. Through the use of a thread, you are able to join many tweets together in order to provide further context, an update, or an expanded point.
What is a thread in posting?
A thread is a sequence of replies or comments on a social media post, often focusing on a single topic or idea, which results in an organised dialogue. Threads can be found on Facebook, Twitter, and other social media platforms. On some social media sites, the term "thread" can also refer to a series of posts that are all related to the same topic and are published in order.
What is thread content?
Typically, a thread will start with an initial post or comment, which will then be followed by other posts or comments made by other users, forming a chain of content that is related to one another. On Twitter and Reddit, conversations are often organised into threads, which allow people to continue the conversation by responding to previous posts and comments.
What is a thread account?
Threads is a social networking and social media platform that can be accessed online. The American technology company Meta Platforms owns Threads. Users are able to post and share text, photographs, and videos; reply to, repost, and like postings by other users; and the platform operates in a manner that is analogous to that of other microblogging networks, such as Twitter.