How to Record a WhatsApp Call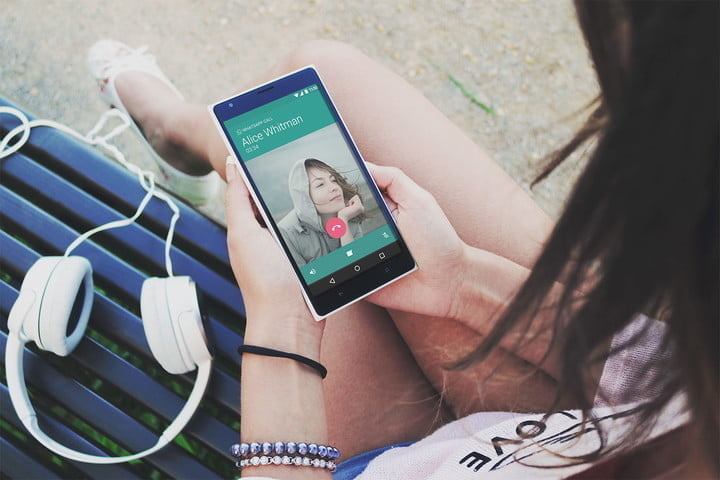 You could find yourself in a scenario where you need to make a recording of a phone conversation that you're currently on — for example, if you're working from home and need to save a record of an important meeting that took place. Our previous guides on how to record phone conversations on your iPhone or Android phone, and even one on how to record Skype calls, are both excellent resources; but, we'll walk you through the process of recording calls on the messaging programme WhatsApp in this article.
Read Also: How To Know If Someone Blocked You On WhatsApp
However, even though WhatsApp does not natively enable recording calls on either its mobile or desktop versions, this is not a deal-breaker in the majority of situations. Fortunately, many of the greatest techniques for recording a WhatsApp call are pretty basic, so let's have a look at a number of them right away.
The Simple Approach: Voice Recorder App
In the event that you have an Android phone, the likelihood is that you already have a voice recording app installed. For this procedure, you would do the following:
Step 1: Start a WhatsApp conversation with your friend.
Step 2: As long as you're using a smartphone that allows multitasking, you should be able to exit out of the WhatsApp conversation without it being terminated completely.
Step 3: Launch the voice recording application.
Step 4: Press the record button.
It will be necessary for you to use the speakerphone in order to ensure that your recorder captures both sides of your conversation, but the audio will most likely sound blown out and "buzzy." However, while this isn't the most elegant approach, it will suffice in a hurry. This method is clearly more effective for voice conversations, but it can also capture the audio from a video call if the visual is not too distracting. If your phone does not come with a built-in recorder, we recommend downloading Google's Recorder app for Android.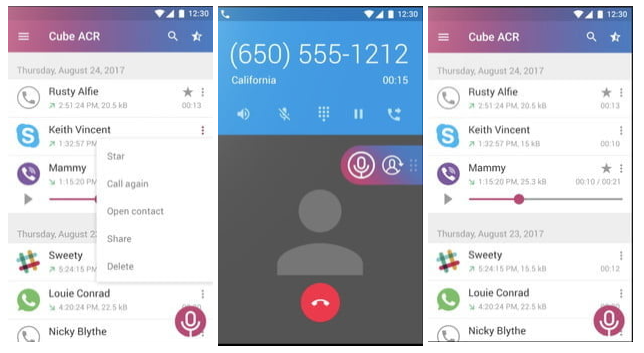 Using a third-party App (Android)
Third-party applications that provide call recording capabilities are plentiful, and they range widely in terms of feature set, price, and app compatibility with other apps. Cube Call Recorder, which is freely available from the Google Play Store, is one of the finest solutions for recording a WhatsApp voice call on an Android smartphone or tablet.
This call recorder software is completely free, which is a huge bonus — and although it does include advertisements to help it remain free, they aren't too invasive. Cube Call Recorder allows you to record incoming calls automatically, as well as calls made through a range of apps, including WhatsApp, using a single application. With features such as "shake-to-mark," which allows you to shake your phone to mark crucial parts in a discussion so you can go back to them later, this app is a must-have. The software also supports cloud backup of your recordings, and it has a "Silent mode" that allows you to conceal the recording widget and the programme itself while you aren't using it.
The trouble with iOS
Apple has made the process of recording calls directly from your phone considerably more difficult. For starters, third-party applications are prohibited from accessing both the phone app and the microphone at the same time, which puts this approach at a distinct disadvantage from the get-go. Consequently, there are no App Store applications that explicitly allow WhatsApp call recordings, which would explain why. Instead, we are left with a number of viable workarounds that, while time-consuming, are effective in getting the task done. Despite the fact that the native screen recorder on your iPhone is capable of capturing sound created by applications, it will not catch your side of the call because the microphone is currently in use by the audio call or video call.
Step 1: The simplest easy action you can do is to put your phone conversation on loudspeaker mode.
Step 2: Record the conversation using another piece of technology, such as your smartphone equipped with a voice recorder or even your laptop with an audio recorder running.
Step 3: Place your phone as close as possible to the microphone on your secondary device. 
The fact that this is your only alternative might be annoying, but we have confirmed in testing that neither the screen recording tool nor the voice memo recorder are capable of capturing audio when the microphone is currently in use. Despite the fact that WhatsApp is an application rather than the iPhone's native call tool, it will not capture audio in this manner.
Video
FAQS
How can I record WhatsApp audio and video call?
Launch the DU Recorder programme when it has been downloaded and installed. Once the programme has been launched, provide it the necessary rights, such as Microphone, File Manager, and so on. After that, the DU Recorder's pop-up screen will provide you with the choice to record the screen. Start recording your WhatsApp video calls by selecting the recording option and pressing "RECORD."
How can I record WhatsApp call without app?
For those whose phones do not come with a voice recorder, you can download Google's Recorder app from the Google Play Store or an app called the Cube Call Recorder, both of which are free to use. Both applications are completely free and may be used to record phone conversations.