How to Redeem V-Bucks Gift Card in Fortnite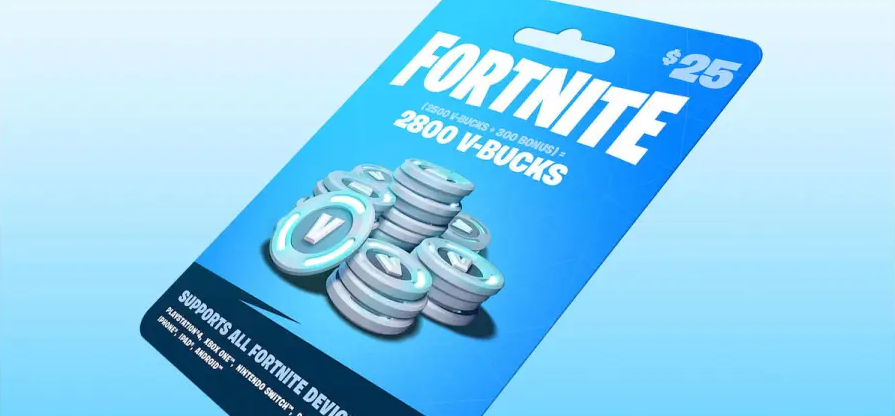 In the video game Fortnite, the premium in-game currency known as V-Bucks may be used by players to purchase in-game products such as new skins, emotes, characters, gliders, and other stuff of a similar kind. There are a variety of different ways to get V-Bucks given that they are a premium currency. You can acquire V-Bucks directly in-game through the use of microtransactions, you can redeem coupons, or you can buy a V-Bucks gift card and then redeem it to obtain V-Bucks directly into your account. All of these options are available to you. In this post, we will walk you through the process of redeeming a V-Bucks gift card in the game of Fortnite. So let's get started:
Read Also: How to Mark Enemies in Fortnite (Chapter 4 Season 1)
How to Redeem V-Bucks Gift Card in Fortnite
The following is the procedure to follow in order to redeem a V-Bucks gift card in Fortnite:
1. Head on over to Epic Games and find your way to the Fortnite page there.
2. You can access your account for Epic Games by logging in.

3. To edit your profile, go to the top right corner of the screen and either click or hover over your name.
4. Choose the V-Bucks Card option.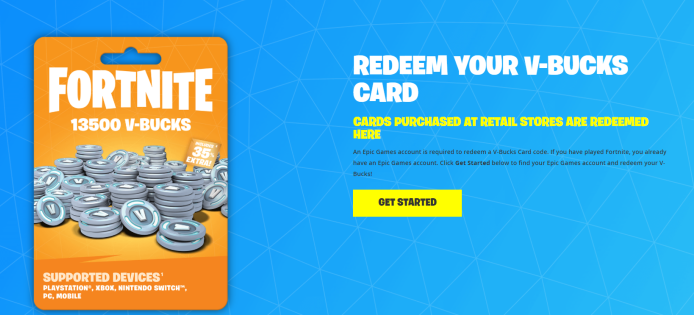 5. Just start by clicking the Get Started button.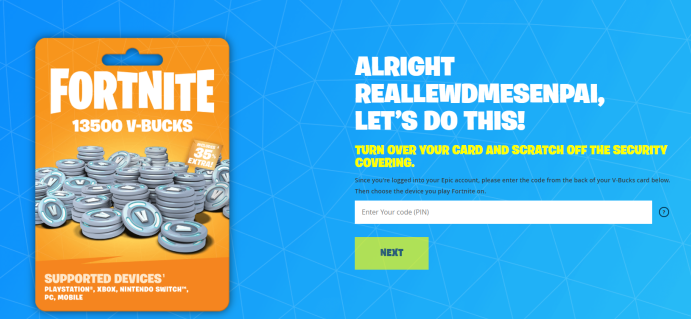 6. Get the code off of the back of your V-Bucks card, and then enter the PIN in the space provided.
7. Simply select the Next button.
8. Choose the system that you wish to use in order to redeem the V-Bucks.
9. Click the Next button one more, and then click the Confirm button to finish.
The procedure for redeeming V-Bucks on mobile devices, as well as on personal computers and Switch, works without a hitch. The procedure is performed a little bit differently on Xbox and PlayStation.
FAQs
Is there any other way to redeem V-Bucks?
The Epic Games website is the only place where a V-Bucks card may be redeemed. They are not able to be redeemed on the Nintendo Switch device itself. When redeeming your V-Bucks card for use on Nintendo Switch, you will need a Nintendo Account in order to do so. You are able to establish a Nintendo Account even if you do not already have one of these accounts.
Why can't I redeem my V-Bucks?
If you try to redeem your V-Bucks card and receive an error message stating that the card is invalid, make sure that you are entering the code in the correct manner. If the information has been entered correctly but the card is still displaying an invalid status, then the card has not been activated successfully.
Does V-Bucks expire?
As long as you are a student at the University or an employee of the University, your regular VBucks will never expire, you will never lose them, and they will roll over into the following year automatically. Please fill out the VBucks Refund Request Form in order to receive a refund of your VBucks.
Is there a code for free V-Bucks?
Epic Games Are you looking to add to your existing supply of V-Bucks? These codes for Fortnite could very well be the ticket to filling your pockets with extra cash. As of the 1st of February, 2023, there are still no valid V-Bucks codes, but this page will be updated as soon as any working codes become available.
How many characters are in a V-Bucks code?
There is a 16-digit code printed on the back of the card, but if you redeem it directly through your gaming platform, that code WILL NOT WORK (PlayStation Network, Xbox Live, Nintendo Switch, etc.)