When it is functioning properly, the Roku streaming player is a great piece of technology that provides access to hundreds of legal TV channels, as well as sports, movies, music, and other media. Cord-cutters will find it to be an excellent alternative, as it offers more channels than they could ever hope to view in their entire lifetime. Especially considering the fact that it gives you access to other streaming providers. This post will walk you through the process of updating your Roku player. So let's get started:
Read Also: How to Get and Activate Crunchyroll on Roku
How to Update Your Roku
By updating your Roku, you may improve your overall experience and fix various channel-related problems at the same time. Instability in the system may result if the channel is updated but the user's Roku device is not updated at the same time. Although the two should collaborate on projects, this is not always the case. It takes very little time to check for updates, therefore doing so is definitely something you should do.
1. You may access the Settings menu on your Roku by pressing the Home button on your remote.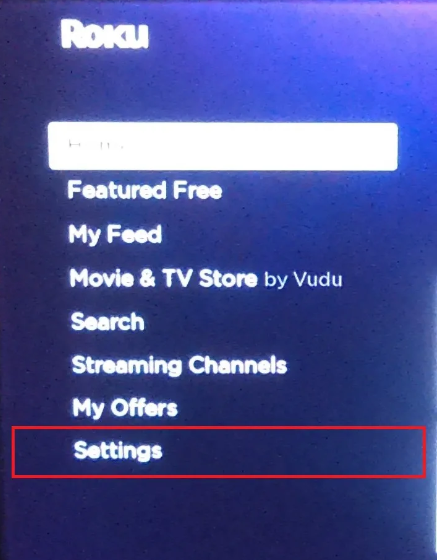 2. Now, scroll down until you reach the System option.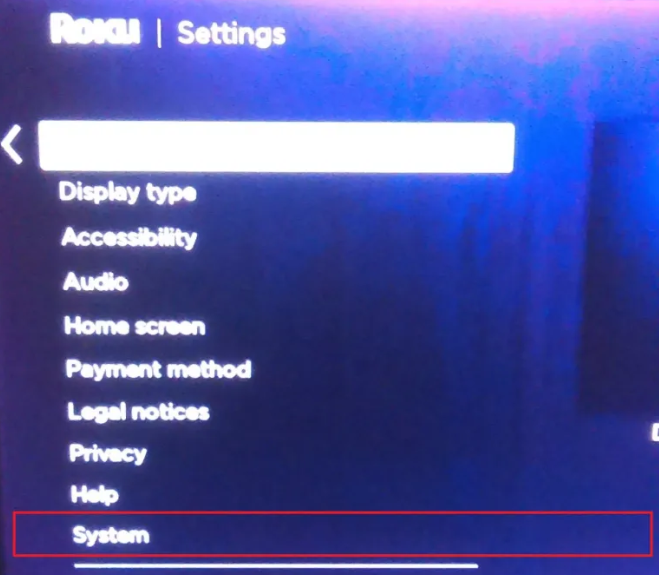 3. After that, head on over to System update.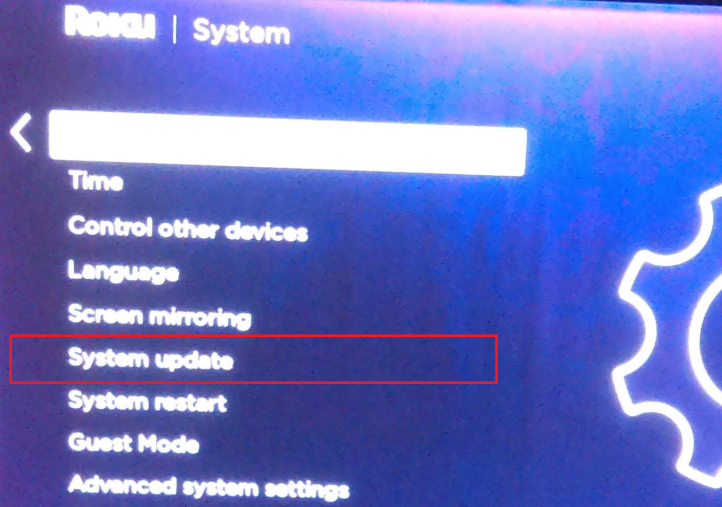 4. Now, choose the Check Now option.
5. Give the system permission to update itself.
There is a possibility that there is no update available, but it is still a good idea to check. A straightforward system update has the ability to rectify a wide variety of unexpected issues, as I've observed firsthand. It's worth trying at least once before resorting to reinstalling the software, considering how much less time and effort it takes.
FAQs
Does Roku need to be updated?
It is recommended that you update your Roku device every 24 to 36 hours. On the other hand, there are instances in which it is possible that it will not update itself rapidly enough. If you manually update your Roku device, you will have access to the most recent features as soon as they become available. This article will show you how to manually update your Roku device.
Why can't I update Roku?
Verify that you are connected to the internet.
Problems with downloading and installing a firmware update can be caused by an internet connection that is of poor quality or is weak. Wi-Fi is the only type of internet connection that can be supported by any of the devices used in a smart home, with the exception of the base station for the Roku Outdoor Camera SE.
What is the latest version for Roku?
The most recent software update for Roku includes a new mobile app in addition to local news and expanded live sports coverage. Roku devices are getting an upgrade. The firm made the announcement today that it will be releasing a number of upgrades to its media streamers and TVs in conjunction with the release of its newest version of software, which is known as Roku OS 12.
What version of Roku is on my TV?
Check out the information page about the system.
You can check to see if you have a Roku TV or a Roku-branded TV by accessing the System details page from the Settings menu on your Roku device. This is different from having a Roku player connected to a TV. When viewing the information about the System, look for a field under "Model" that has the Roku model number.
Does Roku have monthly fee?
There are no recurring costs associated with utilizing a Roku streaming player or watching free channels. You will only be required to pay for subscription channels such as Netflix, cable-replacement services such as Sling TV, or the rental of movies and television shows through services such as Apple TV.
How many versions of Roku are there?
There are five different Roku streaming devices now on the market (this does not include TVs or soundbars), and you can purchase a large number of previous variants from Amazon and other retailers. There is a tendency for Rokus to have names that are similar to one another and to appear virtually identical. There are, however, slight variances between each model that are introduced approximately once every year.