How to Use Microsoft Office for iPad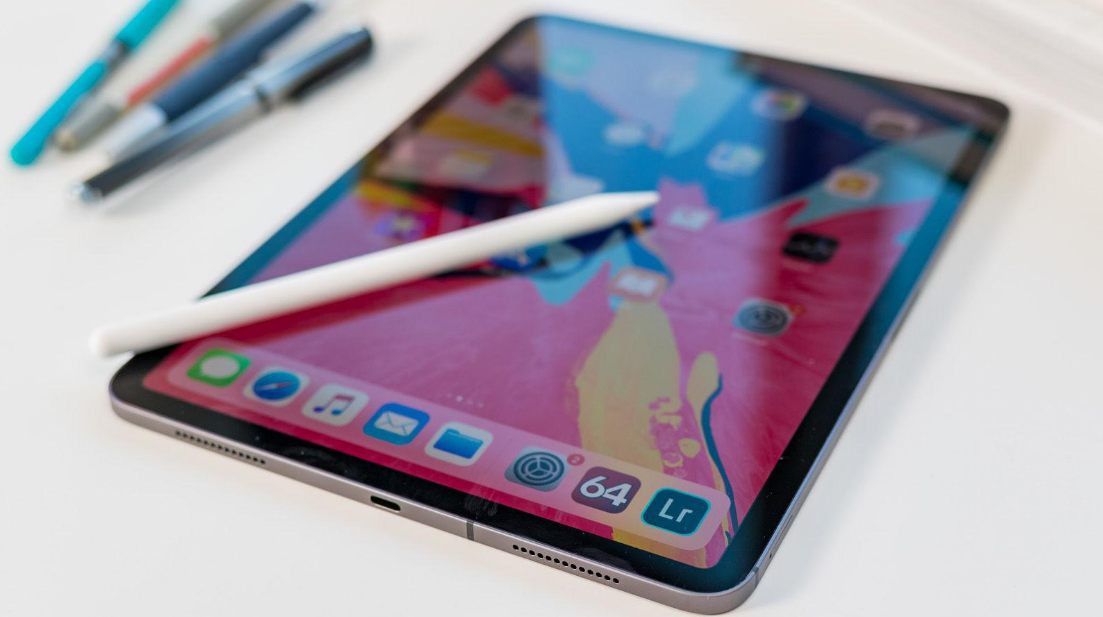 Assuming that you want to utilize the all-in-one Microsoft Office software on your iPad (rather than the various apps), there are a few things that you need to know in order to use them effectively. These things can be found in the following paragraphs. You will learn how to use Microsoft Office for iPad by following the steps outlined in this piece of literature. So let's get started:
Read Also: How to Reset Network Settings on an iOS and iPadOS
How to Use Microsoft Office for iPad
The Microsoft Office Home Screen:
You have the choice to choose Recommended files, which are files that you have opened recently, or you may tap the New icon (the plus symbol) in the lower centre of the screen to select the kind of new document you would like to create. Both of these options are accessible from the Home screen.

The choices are as follows:
Notes: This feature enables you to create a new note, which is known as a Sticky Note, and then store it or share it with other people.
Lens: Opens the camera so that you can scan (or take a photograph of) a document, photo, or whiteboard. Once the scan is complete, you can save it as a Word document, a PDF file, or an image, and then share it with other people.
Documents:  When you open a document, a screen will appear that gives you the option to Scan text, create a blank document, or create a new document based on a template for Word, Excel, or PowerPoint.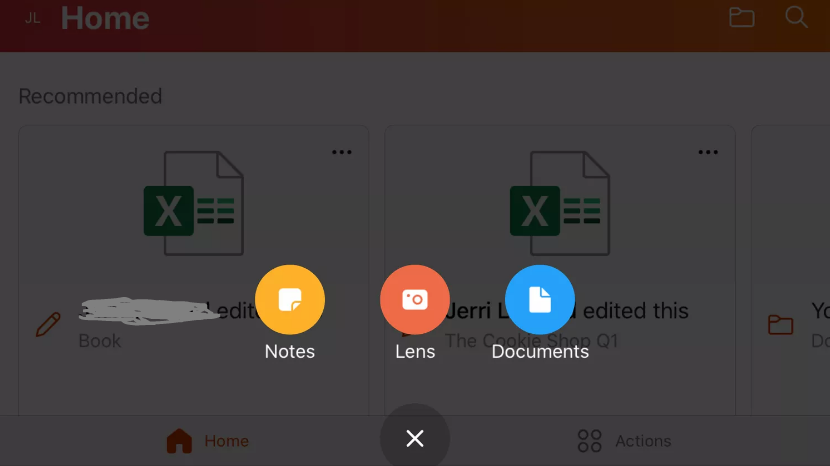 On the Home screen, you'll also find an icon labelled "Actions." In this section, you will find options like "Transfer Files," "Image To Text," and "Image To Table." You can scan an image or document using the latter two methods, and then convert any text that appears in the scanned image into electronic text.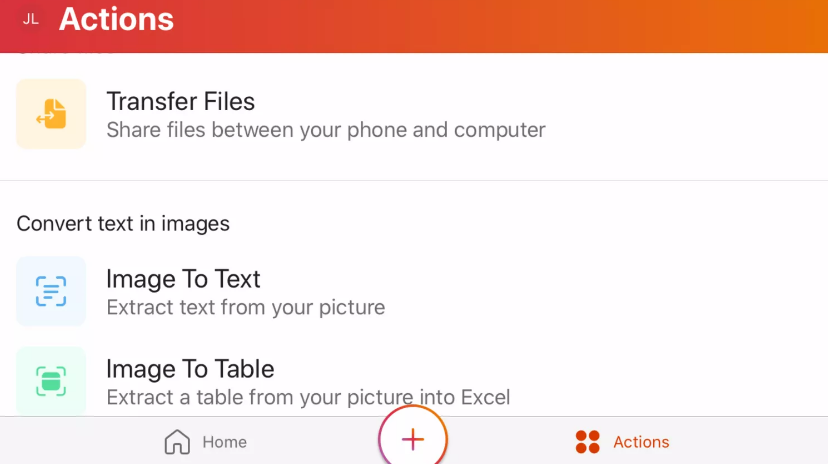 The capability of the Office programme to work with PDF files is yet another advantageous function that it provides. Using the Actions option, you can digitally sign or scan PDFs, as well as convert documents to PDF format.
The Top Menu:
There is one more menu that you ought to become familiar with before moving on. It is the menu that appears at the very top of each of the applications, including Documents, Spreadsheets, and Presentation. The majority of the items on this menu are shared between the three different apps. There are choices available for the following there:
Undo: You have the ability to undo the actions that you have taken on the document by using the Undo feature.
Text formatting: This opens a wide variety of options for formatting text, such as fonts, sizes, formats, spacing, and alignment.
Search: This function will either perform a search or a search and replace.
Share: Enables you to send a link to the document to others via email or messaging so that they can join you in working on it collaboratively.
Additionally: there are options for saving, printing, exporting, and viewing history within this menu.
You will also find that there is an option to view the document in mobile format on any given document. This gives you the ability to preview how your document will look when viewed on a mobile device. To activate Ink annotations while viewing a presentation, tap the icon that looks like a pen.
FAQs
Transferring files between your phone and PC, including spreadsheets and documents, is possible. Get the Office app on your iOS device right now by downloading it. On devices with a screen size that is less than 10.1 inches, you will need to sign in with a free Microsoft account in order to create or modify documents.
Why can't I type in word on my iPad?
In most cases, this takes place because Microsoft Word was not completely activated. If the app is not completely activated, Microsoft Word for Windows, Microsoft Word for Mac, and Microsoft Word for mobile will all offer you the same problem. Kindly check that you are currently logged in to the Microsoft account that is connected to your Microsoft 365 subscription. Thank you.
How much does Microsoft Office app cost for iPad?
free
Word, Excel, PowerPoint, and Outlook are all available as free downloads from the App Store for any iPhone or iPad user who is running iOS 12 or a later version of the operating system.
Can I use Apple Pencil with Microsoft Word?
On your iPad, you can now use Scribble to insert and modify text in Word documents, PowerPoint presentations, and Excel worksheets. All you need is an Apple Pencil.