How to Watch YouTube on on Apple CarPlay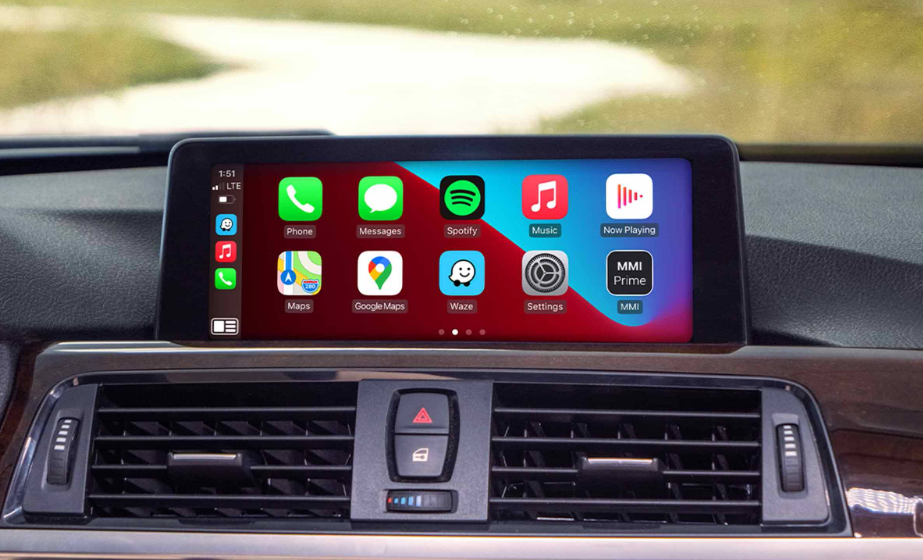 Apple CarPlay is a practical answer that lets you use your iPhone while driving without causing a disturbance to other drivers. With CarPlay, you can sync your iPhone with your car's dashboard and access a wide range of features, including music playback, phone calls, text messaging, GPS navigation, and more. Apple's CarPlay software allows your car's infotainment system to display and control select iPhone apps. Furthermore, it enables these programs to become more structurally connected with your automobile. Less individuals using their iPhones while driving is one indicator of this trend. Users of Apple's CarPlay system may check their schedules, watch movies or TV shows, listen to music, utilize GPS to go about, make and take calls, and even text with one another. This article will explain how to use Apple CarPlay to watch videos from YouTube. Now then, shall we begin?
Read Also: How to Add or Remove Apps on Apple Carplay
How to Watch YouTube on on Apple CarPlay
CarPlay is a feature developed by Apple to prevent drivers from becoming distracted by their iPhones while they are behind the wheel. With this feature, motorists will be able to read, send and receive messages, make and receive phone calls, and listen to music. As you will be distracted while doing so, driving while watching videos is something that should be avoided at all costs. Because of this limitation, CarPlay does not support video platforms such as Netflix or YouTube.
On the other hand, you can play videos for your passengers on the dashboard of your vehicle to keep them occupied during the drive. In most cases, you will need to jailbreak your iPhone in order to add YouTube or any other software that allows you to stream videos to your CarPlay system. However, adopting a jailbreak will almost certainly decrease the overall efficiency of your iPhone in addition to exposing it to potential dangers. You're in luck because we're going to walk you through the steps involved in watching YouTube videos using Apple CarPlay.
Without an iPhone jailbreak
You will need to download an app developed by a third party. There are a number of third-party applications, such as the WheelPal app and the CarBridge app, that can assist you in watching videos from YouTube on your iPhone. To connect your iPhone to Apple CarPlay without having to jailbreak it, download the app known as the CarBridge. This will allow you to watch YouTube videos without jailbreaking your iPhone. You can add applications to your CarPlay system, like as YouTube, by using this app. Before you go ahead and install the CarBridge app on your device, there are a few things you will need to bear in mind first. They are as follows:
1. Launch the Control Center, and after doing so, select the Portrait Orientation Lock option to activate it.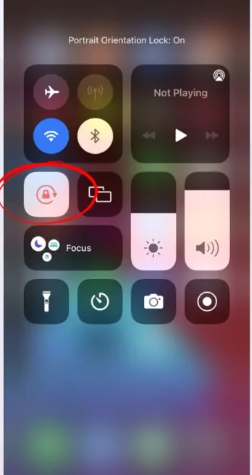 2. The next step is to navigate to Settings > General > Background App Refresh on your iPhone. Check to see that it is active.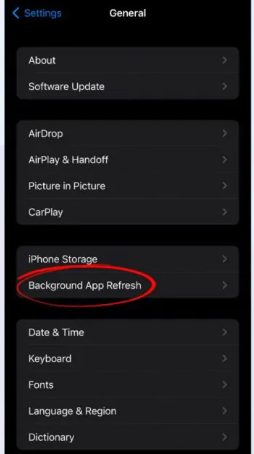 3. Check to see that the Low Power Mode is not active. To do this, select the Settings menu and then select the Battery option.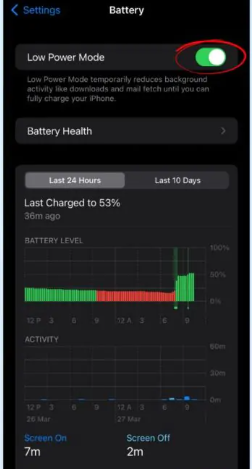 Install CarBridge on iPhone:
1.  Start the Safari browser on your iPhone and visit com.
2. The Carbridge app can be installed by selecting the Download now icon.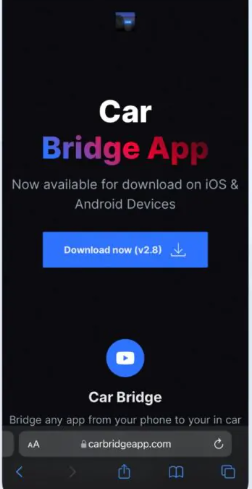 3. After a brief pause, you will need to wait for the application to install before you can press the Allow and Close buttons.
4. Next, close the browser window, launch the Settings app, and select the Profile Downloaded option from the menu.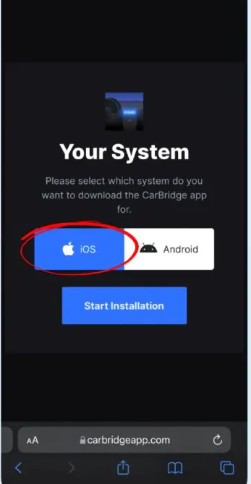 5. After that, select Install from the menu, and then proceed with installing the CarBridge app by following the on-screen instructions. After that, tap the Done button.
Following the successful installation of the Carbridge app on your iPhone, you will be required to carry out a number of additional steps before the app can be used. Before you can continue, you will need to download a few free applications on your device. It shouldn't be a problem at all seeing as how Carbridge is an app that is entirely free to use. After that, you are free to delete these applications.
FAQs
Does CarPlay have screen mirroring?
Apple has developed an app called CarPlay, which enables drivers to reflect the display of their iPhones on the infotainment system of their vehicles. Users of the iPhone who wish to use applications such as iMessage, Audiobooks, Maps, Podcasts, and more on the screen of their vehicle will find this to be an excellent utility.
Can I mirror videos on CarPlay?
CarPlay does not enable true screen mirroring, but it does provide seamless integration between your iPhone and the infotainment system in your vehicle. This connection allows your iPhone's music or video to be mirrored on the display that is built into your vehicle. Make sure that the Apple CarPlay technology is supported by your vehicle before you attempt to utilize it.
What is CarPlay MirrorLink?
MirrorLink is an integration technology for smartphones and vehicles that operates in a manner analogous to that of Android Auto and Apple CarPlay. MirrorLink enables you to establish a connection between your smartphone and the infotainment display found in the vehicle.
Does CarPlay work over Bluetooth?
Through the use of Bluetooth, you can link your phone to the car's infotainment system. To initiate a hands-free Apple CarPlay session, simply check for and respond to the prompts displayed on both the screen and your iPhone. Before you are able to use the function, you will be required to accept the Terms of Use.