Keyboard and mouse support is coming to Microsoft's Xbox Cloud Gaming service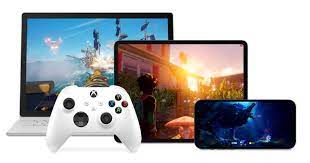 Flight Simulator was just added to Microsoft's Xbox Cloud Gaming service, allowing you to play the game on your Xbox One, as well as your phones, tablets, and web browsers, all over the cloud. However, unlike the PC version of the game, you will not be able to operate your plane using a keyboard and mouse. According to Jorg Neumann, the leader of the Flight Simulator division, this is going to change.
As revealed in a developer Q&A found by Windows Central, Neumann stated that Microsoft is working on adding platform-level support for the functionality, implying that the majority of titles on Xbox Cloud Gaming would ultimately support the way of input. Consequently, the platform team is working on it. I understand that I am unable to provide a specific date because it is up to the platform team. "I don't know when it will be released, but it will be," he stated. "I'm aiming to get it finished by June or July, but I can't say for certain."
A Microsoft official acknowledged to The Verge that the business was working on the feature but declined to offer an estimated release date. Microsoft Flight Simulator will initially accept normal controller inputs for cloud gameplay, according to the company. It is now being tested with touch/gyro and is thrilled to include M&K when it becomes available on the platform, but there are no particular announcements or timelines available at this moment."
For a variety of reasons, keyboard and mouse compatibility for Xbox Cloud Gaming would be a welcome addition to the service. For starters, it would enable PC and Mac users to play games such as Halo Infinite without the need to purchase a controller. It would be preferable if they made use of the peripherals they already have on hand. Second, it would make it easier for Microsoft to add PC-exclusive titles to the service, such as Age of Empires IV, from the PC.