Netflix Has Acquired Its First Video Game Developer – What Does It Mean for the Industry?
Netflix has recently announced the acquisition of its first-ever video game developer – Night School Studio. Although the company has shown an interest in this industry for a while now, the reason it decided to finally make a push for it is pretty simple: money. Other streaming platforms, such as Disney+ and HBO Max, have been gaining subscribers and therefore applying the pressure over recent years. Since 2007, Netflix has managed to beat all other competitors on the streaming market, to expand into the movie-making business by producing its own content and acquiring production studios, and to recently shift towards gaming.
Incredibly, these feats have all been achieved in less than 15 years and it will be interesting to see how they further expand in the future. Considering the rise of iGaming and how much the industry has thrived in recent years, it could be the next investment opportunity. It is believed that this industry is going to be worth $8.4 billion by 2025 and since it is becoming more widely accepted in the US as well, it is receiving great interest.
One angle that could prove to be highly successful is Netflix franchising its prolific characters and shows across other platforms they exclusively own. For example, many big online casino gaming websites have notable online slots and traditional card game titles including Hell's Kitchen, Deal or No Deal, The Goonies, Anchorman, and Bruce Lee, all based on the likeness of celebrity personalities, game shows, films, and TV shows. Netflix could look to create its own gaming options that platform their original TV shows and characters, or perhaps even branch out to expand by leaking new narrative arcs for beloved Netflix shows especially to the iGaming industry. Really, the options are endless.
What Does it Mean for Gaming?
But before we focus on the future potential, let's talk about who Night School Studio is. The video game creator is best known for its debut game Oxenfree, a supernatural adventure game about a group of friends who open a ghostly rift. Night School Studio has a great team behind its efforts, with excellent storytelling skills and creative minds capable enough to be added to the Netflix gaming tab. It also has a history of mixing TV shows and gaming, as can be seen in its mobile game based on the Mr Robot series.
The two companies have already worked together on a few projects for mobile games for a select European market. The games include titles such as Card Blast, Teeter Up, and Shooting Hoops, which are being made available for subscribers in Poland, Spain, and Italy. Gaming, as Netflix describes it, is the obvious expansion step, representing a new content category. Just like the rest of their offering, the games will be part of their membership, so there will be no ads and no in-app purchases.
Can It Get Bigger?
The question now is, what could be the next expansion step for Netflix? As it stands, the streaming company has taken over many areas of entertainment. It was announced at the end of 2020 that Netflix hit a grand total of 200 million subscribers, maintaining its strong position as the world's largest. That is not really a shock, however, it might come as a shock that Netflix also produced more films than any other studio, becoming the largest movie studio in Hollywood.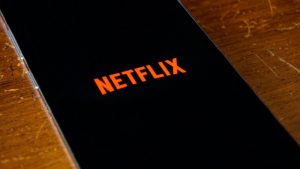 By market capitalization, Netflix is the largest entertainment company. The quick success is not about luck, but about investments that were done at the right time and market research that found the gap that could be filled by them. Acquiring a video game developer is a tremendous next step and fans can't wait to see the final product.