Samsung has released not one but two new premium Odyssey displays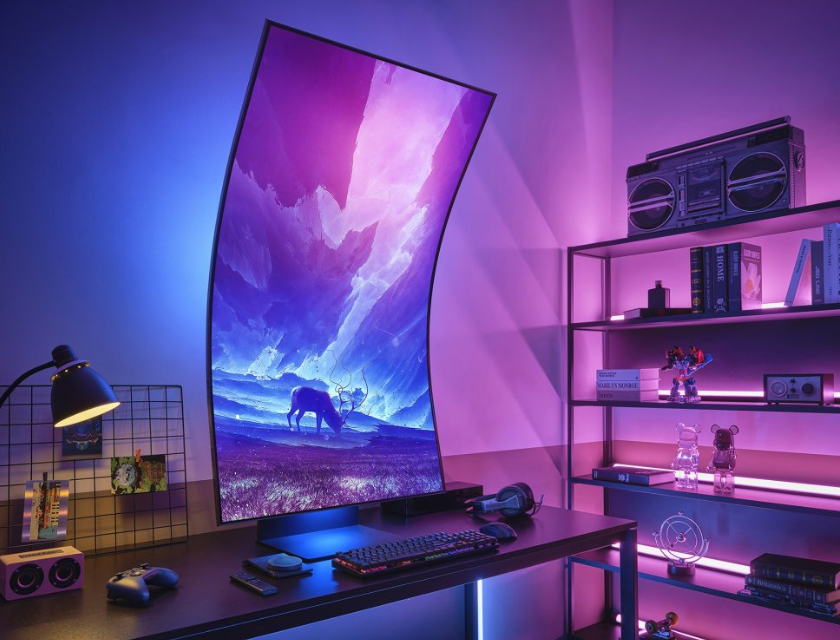 The Odyssey Neo G9, a 57-inch monitor that Samsung claims is the world's first dual Ultra High Definition (UHD) gaming display, and the Odyssey Ark, a 55-inch monitor that has been updated and now has improved connectivity functions, are the two new models that Samsung is adding to its roster of gaming monitors. Let's begin with the most recent iteration of the Odyssey Neo G9, which has the model number G95NC. It is the same width as placing two UHD monitors of 32 inches each next to one another. The Odyssey Neo G9 features a 57-inch display with twin UHD (7,680 x 2,160) panels, a 32:9 aspect ratio, Quantum Matrix technology, a 1000R curvature, a refresh rate of 240Hz in full twin UHD resolution, a 1ms GTG (gray-to-gray) reaction time, and DisplayHDR 1000 certification.
Additionally, the Odyssey Neo G9 has a 1000R curvature. In addition, the new Odyssey Neo G9 display is VESA-certified for both DisplayPort 2.1 and HDMI 2.1, and it also includes a USB Hub, Picture-by-Picture and Picture-in-Picture features, as well as Auto Source Switch+. The monitor has a matte surface, and its stand offers height, swivel, and tilt adjustments to be used comfortably. In addition to the Neo G9, Samsung has also introduced a redesigned Neo Odyssey Ark monitor with the model number G97NC. This monitor now has an upgraded version of the Multi-View feature and improved connection. In addition to its three HDMI connectors, the redesigned Neo Odyssey Ark also comes equipped with a DisplayPort 1.4 connector.
The most recent model is equipped with a KVM Switch, two HDMI 2.1 ports, and one HDMI 2.0 port in addition to supporting multi-input with up to four different sources. Other features of this television include a diagonal screen size of 55 inches, a resolution of 3,840 by 2,160, a curvature of 1000 degrees, Quantum Matrix Technology, HDR10+ gaming, and a matte surface. The response time is a GTG of 1 millisecond, and the refresh rate can reach 165 hertz at its highest. At Gamescom 2023, Samsung intends to introduce the Odyssey Neo G9 pre-ordering scheme. Today is the first day of the event. The firm has announced that the upgraded version of the 2023 Odyssey Ark will be available for pre-order starting in September. The availability will vary from region to region.