Pokémon-Like Monster Catcher 'Coromon' Delayed On Switch, Will No Longer Arrive March 31st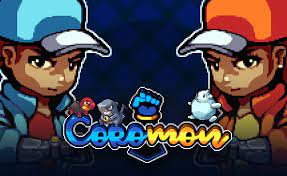 It appears like a last-minute delay will push out the debut of Coromon, a monster-catching game in the vein of Pokémon, to a later date for the Nintendo Switch. Some "unexpected" online and cross-platform multiplayer difficulties have been discovered in the Nintendo Switch version of the game, according to a post on social media. On March 31st, the Steam release will go forward as planned.
Following is the complete message:
Everyone, welcome! "We know this isn't what you wanted to hear, but we want to be as open and honest as possible with our customers. Online functionality and cross-platform multiplayer proved to be a surprise stumbling block for us while we developed Coromon's Switch adaptation. Our goal is to provide you with the greatest possible Switch experience, therefore we're delaying the device's release to ensure that we can achieve that goal. You guys are eager to play Coromon on the move and against your fellow researchers, so we hope this wait isn't too long."
We'll still be debuting on Steam on Thursday, March 31st, despite all of this! Multiplayer and cross-platform saves will be included in the Steam version. In addition, your progress from the Steam demo may be carried over to the complete game. You will also be able to play cross-platform when we debut on the Nintendo Switch. In order to get Coromon on the Nintendo Switch, we are working around the clock, and we'll let you know when the new release date has been established.
We sincerely appreciate everyone's help and understanding. The sky is yours! Jochem and Marcel, members of the TRAGsoft group "
— Coromon (@CoromonTheGame) March 28, 2022