Street Fighter V: Arcade Edition Season 4 – Kage Revealed for PS4 With a Balance Patch Update (AVAILABLE NOW!!)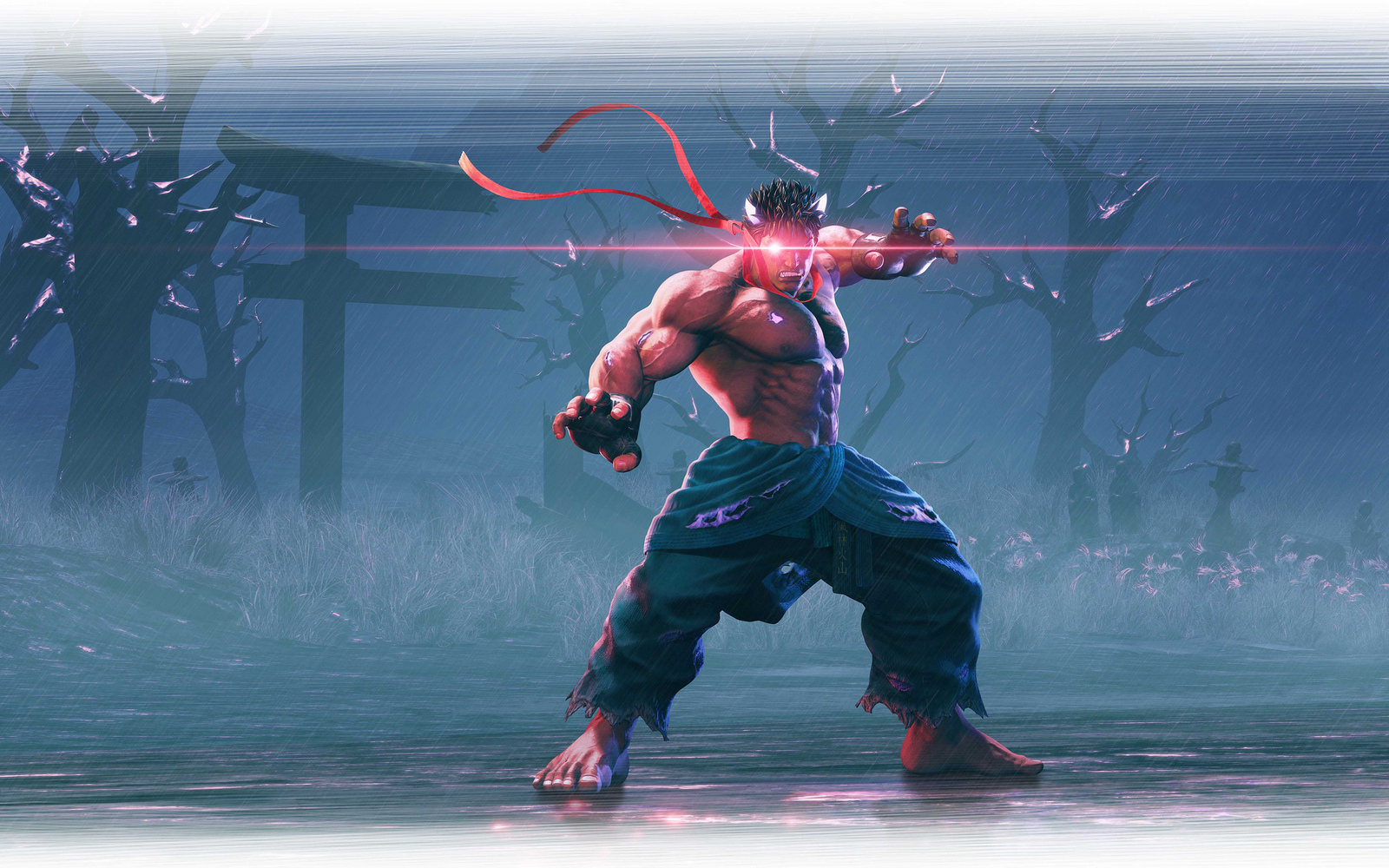 At Capcom Cup 2018 Yoshinori Ono revealed the much anticipated new/ returning Kage (Evil Ryu) as a kick-off to Season 4 for the Street Fighter V: Arcade Edition. Kage, meaning Shadow in Japanese is the embodiment of Satsui, something that consumes Ryu after keeping it suppressed for years. Now it has finally come out with horns and everything. The update and the character seems to be available on PS4 for now but I am sure other platforms will get it in the coming days. The surprise however was ruined because of the leak below:
KAGE #PS4share pic.twitter.com/FKcDb1OH3K

— DaFeetLee (@DaFeetLee) December 17, 2018
The character looks good and seems to move well with a lot of range and dash attacks. Air Hados are part of his arsenal and he seems to use some kind of a teleportation thing during his Upper cut hits. The reveal trailer provides more details but as of now, the character is available with the balance Patch update so if you happen to own a copy of Street Fighter V: Arcade Edition then fire up that console and update the game already.
The only issue that I have with this character is pretty much all the moves are somewhat borrowed, polished and enhanced and that there is nothing new. But how much can you really tell from a trailer, I am sure playing with this character will change my mind. The character however is fast and has a better range, which Ryu players have been asking for a long time.
The trailer shows both V- Triggers Taigyaku Mudo as V-I and Rikudo Osatsu as V-II. Aside from that I noticed the Air Hados and Air Dashes, which to me can come in handy. Last but not least, they showed two Ultras, the Final ShoRyuKen and after credit Mesatsu like flurry shadow attack which looks sick. Soon the Twitch players and YouTubers will begin to post gameplay and in-depth reviews for Kage.