Want to Know How to Engage With a Customer and Retain His Loyalty for Years to Come?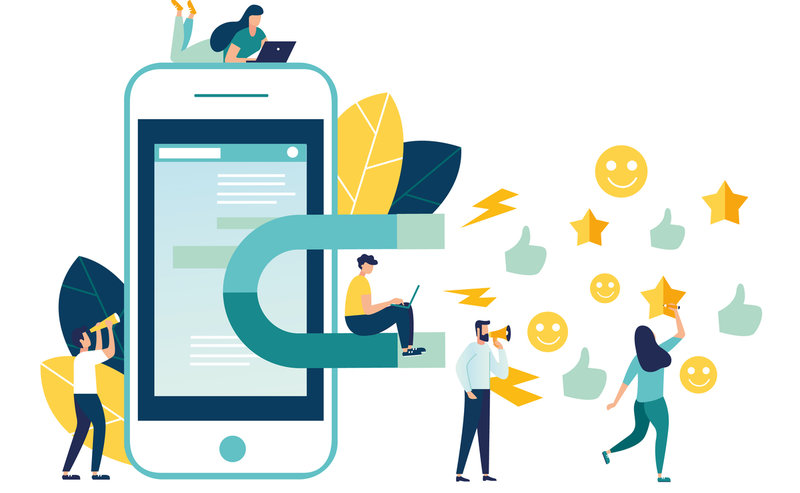 Fostering customer loyalty is one of the most important things a business can do. Keep reading to find out some tried and tested techniques to go about doing so to build a strong customer base with a powerful connection to your brand.
Keep Innovating
While it's vital to keep growing your audience and appealing to new demographics, constantly innovating your product or service with your existing client base in mind is a key way to keep these customers engaged and coming back to you. Adding new features to a virtual or online service, or offering an upgrade solution, are examples of how this can work.
Developing new products, services, and features that relate to your target audience, or existing clientele, can help build positive perceptions of your brand and make your customers feel valued.
Use CRM Software
Using Customer Relationship Management (CRM) software is one of the best ways to ensure ongoing engagement with your customers long-term. This tool can keep track of every element of engagement your business has had with a client, from their very first contact to their behavior when ordering.
CRM comes into its own, in terms of engagement and retention, through its ability to analyze your businesses' interactions with its customers so that you can see, at a glance, the sort of marketing approach that works best with individual groups of clients. Many CRM systems incorporate features specifically designed to promote ongoing engagement, as well as give your team the tools it needs to effectively manage the sales pipeline and identify priority leads so that no lead or query gets overlooked.
Read this article if you're looking for the best CRM software on the market right now – you'll find a range of options and information on the benefits that each can deliver to your business, as well as the price of each package.
Establish a Loyalty Program
Putting a loyalty program in place is a great way to re-engage your customers and keep them returning to your brand. The key thing to remember when implementing your program is to keep its workings simple and make it easy for customers to redeem the rewards they earn. It's a good idea to have rewards that can be saved towards relatively quickly, as well as bigger rewards that will take more commitment to save towards.
A loyalty card or program can be the deciding factor when a customer is tied over two purchasing options, so weigh the dice in your favor by offering points, for example, per transaction.
When getting your loyalty program up and running, be sure to make sign-up as simple as possible to maximize take-up. Do this by limiting the amount of data your customers need to supply to join and explain how the points process works simply and clearly.
Set Up A Subscription Service
A subscription service can be an effective way to retain your customer for a set amount of time and – hopefully – will convert them into a long-term client.  You could offer, for example, a set discount for those who subscribe to a regular supply of your service or product or specific perks attached to the subscription, such as access to additional services or extra points on their loyalty card.
Giving your customer the option to cancel at any time can help to promote trust and may well be the deciding factor in persuading them to sign-up for a subscription service, so it is worth considering.
The Importance of the Human Connection
In a recent survey, a massive 79% of respondents said that interacting with a human, as opposed to a chatbot or getting help on an online FAQ page, was an important part of their experience and would influence their decision on supporting the brand or business. Given this statistic, it's crucial to keep the human connection element a part of your customers' journey through the ordering or after-care process. One way of doing this is to make sure your customer provision is as high-quality as possible, and that queries can easily get through to a real person, rather than relying on chatbots, for example.
Boost this connection by being sure that your business replies both to all messages and also to feedback left on your website or social media platforms. This can make a real difference to engagement with your audience and is likely to foster a positive and long-standing relationship between you and your existing client base.
Ask for Feedback
And finally, asking your customers for feedback can help them feel as if they have a stake in the business, as well as giving you vital insights into what your brand is doing right – and what could use a little work.
Offering rewards in the form of discount vouchers or loyalty program points can be a helpful way of encouraging customers to leave feedback. Once this information-gathering process is over, let your customers know the innovations or changes you've made as a result of the feedback they gave – this sort of engagement can go a long way in promoting long-term loyalty and building a strong client-business relationship.