How to Convert Keynote to PowerPoint on iPhone And iPad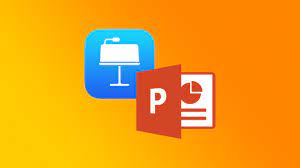 Apple Keynote presentations cannot be opened or seen in Microsoft PowerPoint, which is a part of the Office productivity suite that is a significant part of the Windows world. On the other hand, only Apple hardware and software can run the iWork productivity package that Apple offers. Do you agree that this portends trouble? To be honest, the answer is no. The good news is that Apple's Keynote programme can not only access PowerPoint presentations, but it can also convert presentations saved in Keynote's native. keynote format to the.ppt format that is utilized by PowerPoint. This capability is a huge time saver. Let's take a look at how you may use just your iPhone or iPad to convert Keynote files into presentations that are compatible with PowerPoint so that you can use them.
Read Also: How to Add Speaker Notes to PowerPoint
How to Convert Keynote to PowerPoint on iPhone & iPad
You may access all of the presentation files that you have made on your Mac, iPhone, or iPad, as well as in iCloud, by using the Keynote app that is available for iOS and iPadOS devices. Therefore, if you haven't already done so, download and install the Keynote programme, and then just proceed with the procedures that follow:
1. Start the Keynote app on your iOS device, either your iPhone or iPad.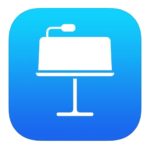 2. You can locate the file that you wish to convert by using either the Recents or Browse menu. You will need to begin by tapping on the file in order to launch the Keynote application and access it.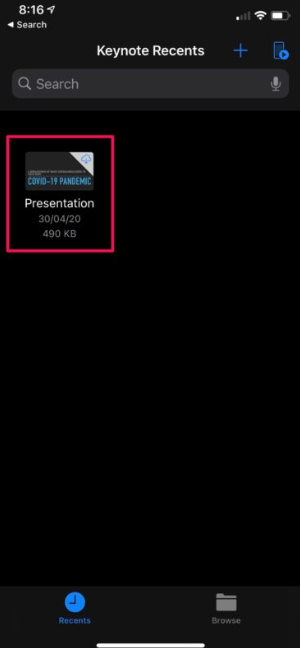 3. This will display all of the slides that are currently being presented. To access further choices in this menu, press the three dots symbol that is placed to the right of the Edit option in the upper-right corner of the screen.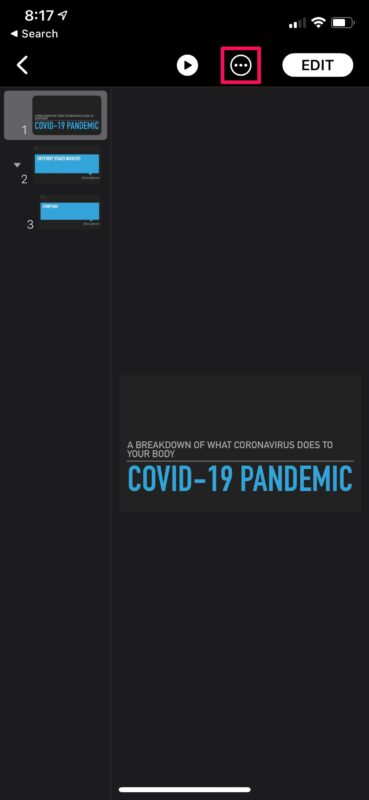 4. Now, as shown in the screenshot that follows, tap the "Export" button.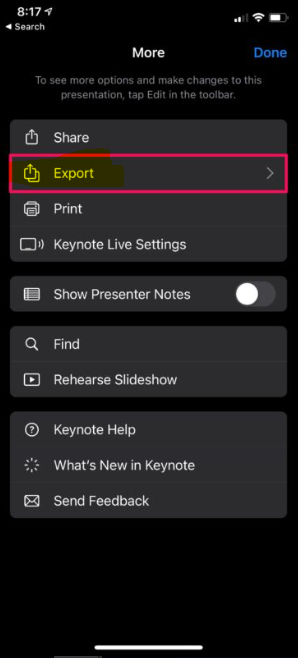 5. You'll be able to choose the file format that will be used for the file that is exported using this menu. To begin the process of converting the file, select "PowerPoint."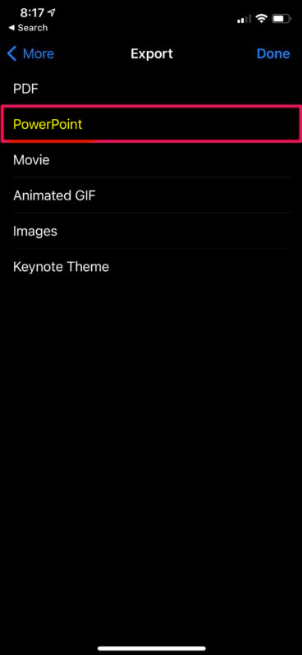 6. You will be required to wait for the conversion to finish before proceeding. In most cases, it takes no more than a few of seconds.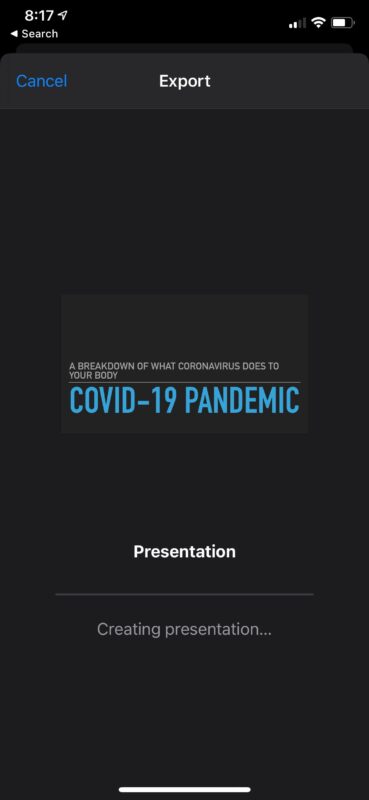 7. As soon as the conversion is finished, Keynote will immediately open the iOS share sheet. This allows you to instantly send the converted file over AirDrop, Email, Messages, or any other social networking application you have installed. You also have the option of saving it locally by selecting the "Save to Files" option, which can be found at the very bottom of the share sheet menu.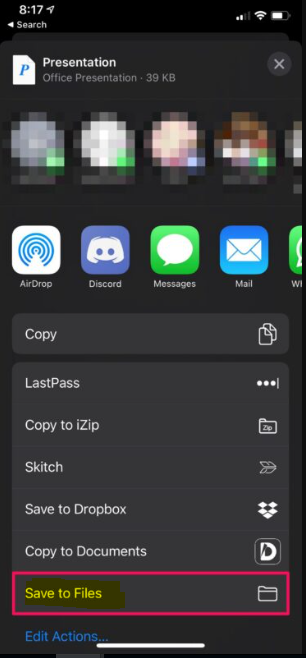 So there you have it. You have successfully converted a presentation file created in Keynote to a PowerPoint file that can be accessed in its native format on a computer running Windows.
FAQs
Can you open keynotes in PowerPoint?
It is not possible for PowerPoint to view Keynote.ppt files on its own; but, by using additional web tools such as Zamzar, it is possible to convert Keynote to PowerPoint, as Zamzar explains in their article supporting the conversion of Keynote presentations to PowerPoint formats. In addition to PowerPoint, Zamzar enables users to convert files.
Can you save a Keynote as a PowerPoint?
If you are using a Mac, you can instantly convert your Keynote presentations to PowerPoint from within Keynote itself. This is only possible for users of the Mac operating system. Launch Keynote on your Mac, launch your presentation there, and select File > Export To > PowerPoint from the menu bar. If you need to use an older version of PowerPoint, go to File > Advanced Options and change the format from.pptx to. If you need to use an older version of PowerPoint, click here.
What app opens .KEY files?
Some of the products that can assist you in opening, converting, and even fixing Key files include the Avant Browser, Powerpoint, and LibreOffice suites of applications. When it comes to opening Key files, we do not recommend utilizing Zip or any other unarchiving programme. However, before you can learn how to open a file with the.key extension, you will first need to get some familiarity with the Key file extension.
Can you convert Keynote to PowerPoint with audio?
To begin, you'll need to launch the Keynote file you've been working on. After that, select Export To from the File menu. PowerPoint should be selected from the selection that drops down. After that, a dialogue box with the heading "Export Your Presentation" will appear on your screen.
What is Keynote on your iPhone?
Keynote is without a doubt the most effective presentation app that has ever been developed for a mobile device. Start with a template built by Apple, and then use only a few taps to add text, photos, charts, tables, and shapes to your presentation. You can use the Apple Pencil to draw and write on an iPad, or you can use your finger.
Can you open Keynote on a PC?
Yes, Apple Keynote is compatible with Windows PC machines and can be used on those platforms. The presentation tool known as Keynote was first developed by Apple for use on Mac OS PCs, and subsequently it was adapted for use on iOS mobile devices such as the iPhone and the iPad. However, Keynote may now also be used on Windows-based computers.