How to Delete Your Twitch Account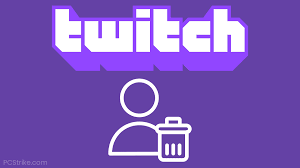 It's simple to delete your Twitch account if you're no longer interested in the service or if you're simply attempting to prune accounts that you don't use very often. However, you should be warned that cancelling your Twitch account will result in the permanent deletion of all of your content. Among the items in this category are any highlighted content (clips), saved videos (and settings), and any personally identifiable information (such as your user ID).
If this isn't what you're looking for, there is another option: you can deactivate your account. However, disabling your Twitch account effectively deactivates your account, but it does not remove any of your user information from the system. In addition, if you change your mind later, you may log back in and undo the changes you made. Whichever method you choose, here's how to do the task using any internet browser on your Mac or PC.
Read Also: How to Host on Twitch
Before Deleting or Disabling your Account
There are a few things that you should consider taking care of before you forward with cancelling or disabling your Twitch account. These are completely optional, so if you don't think you'll need them, feel free to leave them out.
First and foremost, notify your fans in advance that your Twitch account will be shut down and the reason for it. If it's a temporary situation, inform them of your plans to return. Furthermore, if you're switching to a different channel, you should let people know where they can find you next.
Second, because disabling your account implies that your information will still be accessible, you should remove anything sensitive that is associated with your account, such as your payment methods.
How to Delete your Twitch account
1. If you haven't previously done so, go to twitch.tv and sign into your account.
2. Clicking on this link or entering the address into your browser's address bar will take you to the "https://www.twitch.tv/user/delete-account" page.
3. Before you may go to step 3, you must first enter the reason for deactivating your account (which is essential).
Once your request has been performed, your account will be permanently removed from our systems and will no longer be accessible.
How to Disable your Twitch account
In the event that you wish to use the disable option, here's how to do so:
1. Go to twitch.tv and sign into your account if you haven't already.
2. Select Settings from the drop-down menu next to your profile photo in the top-right corner of the screen.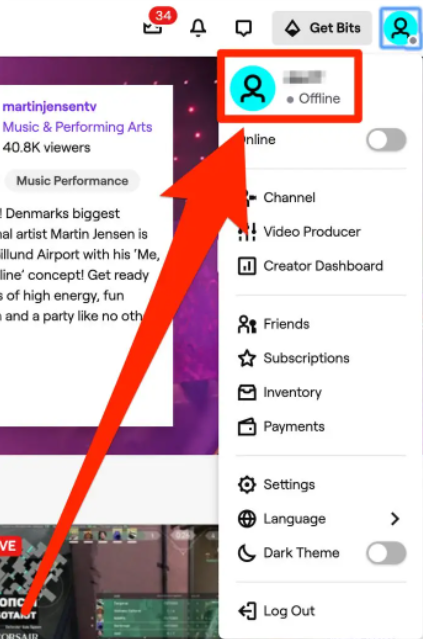 3. Select the Profile tab and then scroll down until you reach the section titled "Disabling Your Twitch Account." Then, to access the Disable Account page, select the Disable Account option from the menu bar.

4. On the Disable Account page, provide an explanation for why you want to disable your account (this is not mandatory). Then, to temporarily disable your account, click on the Disable Account icon to the right of the screen.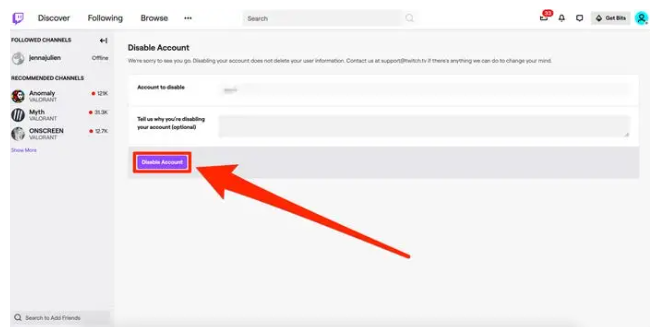 If you later change your mind and want your account back, all you have to do is visit twitch.tv and sign in again. You'll be prompted to confirm whether or not you want to reactivate your account.
Video