How to Embed a Youtube Video in Email

You are able to insert a YouTube video into nearly every format available on social media, from Tweets to Facebook posts and everything in between. It's interesting to note that you can't easily embed a YouTube video into an email like you can with other platforms; you can only do so with YouTube. When you send a YouTube video to someone by email, all you are doing is sending the link to the video rather than embedding it directly within the email itself. This article will show you how to send a link to a video that you found on YouTube via email on your desktop computer or mobile device.
Read Also: How to Make a GIF from a Youtube Video
How to Embed a Youtube Video in Email
On desktop 
You have the option of copying and pasting from the browser bar at the top of the screen, or you can click the "SHARE" button on a YouTube video on your computer and then click the "COPY" button thereafter. You will be able to acquire a link to the video regardless of the method you choose.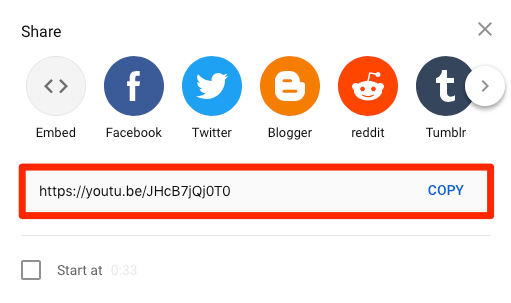 At this point, all that is required of you is to launch an email client, copy the link, and then paste it into the main body of the message. The user will see it as a link that they can click on, and it will also provide a thumbnail of the video that is now being displayed.