How to Enable Freeform on an iPhone and iPad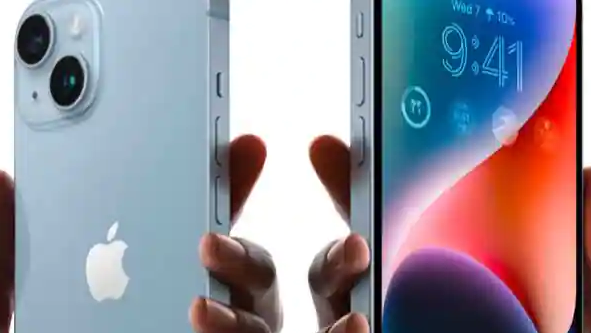 After a period of time that seemed to last forever, the Freeform app is finally available for download on iOS 16. Apple has just introduced their brand new collaborative whiteboard, which comes equipped with a movable canvas. You might have caught a glimpse of certain features of this during the main keynote presentation that took place in June 2022 for the WWDC22 conference. In order to activate Freeform on either your iPhone or iPad, you will need to follow the steps outlined in this guide. So let's get started:
Read Also: How to Use Apple TV Remote on an iPhone or iPad
How to Enable Freeform on an iPhone and iPad
Only more recent releases of iOS and iPadOS, as well as versions of macOS beginning with Ventura, allow users to access the Freeform editing mode. In light of this, if you haven't done so already, check to see that your iPhone, iPad, and Mac are all running the most latest versions of their respective operating systems.
The following is how you can make it accessible:
1. You may access your Apple ID by opening the Settings app on your iPhone and tapping your name. This will bring you to the screen where you can enter your password.
2. Select the iCloud option from the menu.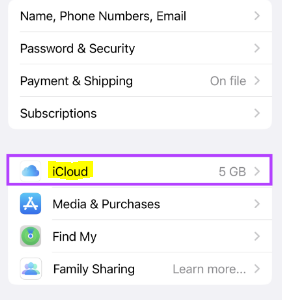 3. After that, click the Show All button that is located beneath the part that is labelled Apps Using iCloud.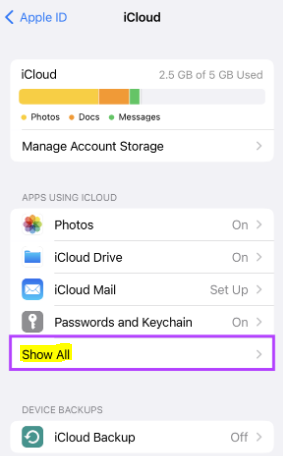 4. Finally, scroll all the way down to the bottom of the page and activate the Freeform switch.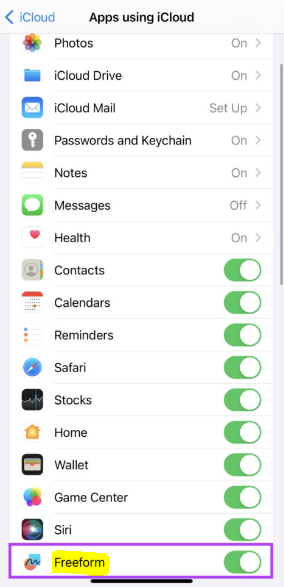 FAQs
What is Freeform on my iPhone?
Freeform is an app that allows you to generate ideas without being constrained by the limitations of a traditional outliner or list tool. You are able to write lists and sticky notes, as well as use text, photos, shapes, and lines. Additionally, you are able to draw on an iPhone or iPad using your finger, and you are able to draw on an iPad using an Apple Pencil.
How do I sync my iPhone and iPad together?
First things first, check to be that you are logged into the same Apple ID account on both of your devices and that Wi-Fi is set on for both of your devices. You will find a list of apps that are capable of being synchronised across all of your devices in the iCloud area of the Settings app. You will have the ability to individually turn syncing on or off for each app on the list.
Is Freeform free on iPhone?
Starting today, Freeform may be downloaded for free on any iPhone, iPad, or Mac that is running an operating system that is compatible with iOS 16.2, iPadOS 16.2, or macOS Ventura 13.1.
Is Freeform an Apple app?
The Freeform software may be downloaded on Apple devices such as the iPhone, iPad, and Mac. It is a standalone app that will not be available on devices that are unable to run upgrades of iOS 16.2, iPadOS 16.2, or macOS Ventura 13.1, as these operating systems are required for it to function properly.
Why is my iPad and iPhone not syncing?
Be sure that every one of your devices has the same Apple ID to sign in to iCloud so that you can access all of your data. After that, check your iCloud settings to ensure that the Contacts, Calendars, and Reminders options are switched on. Make sure the date and time on your device are set correctly for where you are right now by checking these settings.
Can you text for free on iPhone?
You require a data subscription in order to send iMessages, but you also have the option of sending them over WiFi. If you use WiFi, there is no fee; however, if you use the data from your cellphone, it will be deducted from the data plan that you have purchased. Transferring media over iMessage, such as photos or videos, can quickly use up a significant amount of bandwidth. You may use iMessage through the messaging app that is preinstalled on your iPhone.