How To Make a Discord Server Private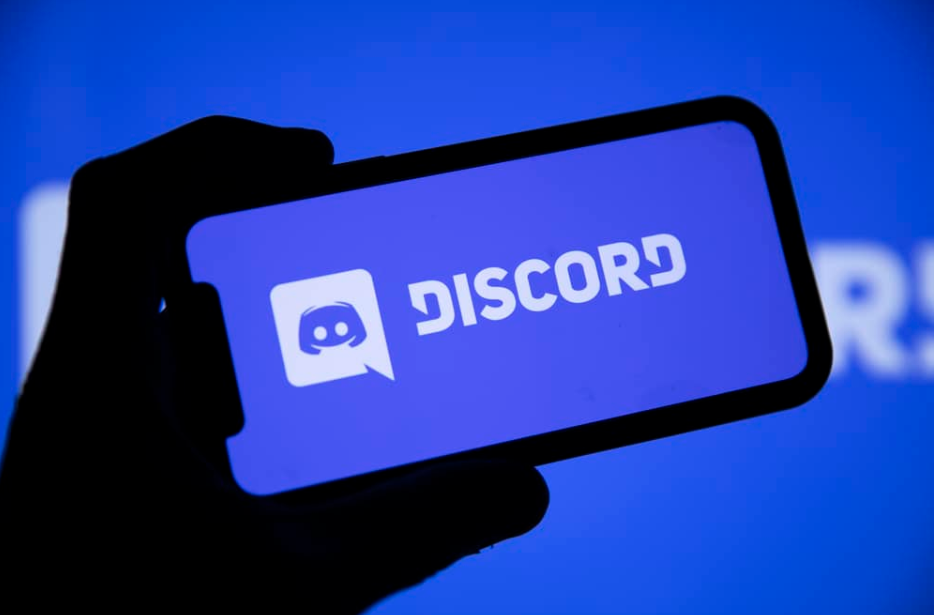 For online gamers, the Discord platform provides an easy-to-use voice and text messaging tool. For communities, guilds, teams, and pretty much everyone else, this is a fantastic tool! There are several Discord servers, and you can even set up a private one for your own use. Is it possible to establish a private version of your Discord server?
Private channels on Discord are password-protected and only certain people or positions in the community may access them. These channels are invisible to everyone else on the system. These channels do not appear on the Discord server's sidebar, so other users and roles cannot see them.
To add a new channel to a server, you'll need the 'Manage Channels' access. Only the server's Admin or Manager/Owner is granted this access, which allows them to build channels. So, if you've been granted this opportunity, you may follow through with the instructions in this article.
Read More: How To Climb in Gang Beasts PC
 How To Make a Discord Server Private
Creating a basic Discord channel may be done in less than a minute, and can be used as an example. To be honest, all you're doing is capturing screenshots of the things people need to click.
Discord's private channels are useful for facilitating talks between members of certain roles and enhancing server moderation. On-server private talks may also be held using these channels.
To make a private channel, start by making an open server and changing the permissions so that only you or others you allow can access it. However, keep in mind that only admins may accomplish this. It's a straightforward procedure that may be carried out on a computer or a smartphone.
Log in to Discord; download and set up the app.
Right–click the Plus button in the left menu and choose New Server.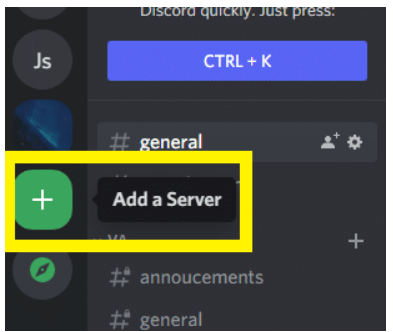 Tap "Create my Own" in the Create a server menu popup box.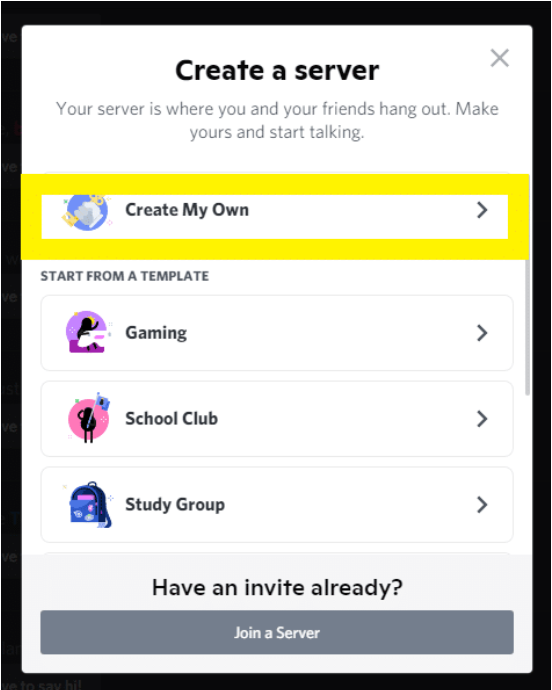 The option that displays allows you to establish a server "for myself and my friends" or "for a group or community".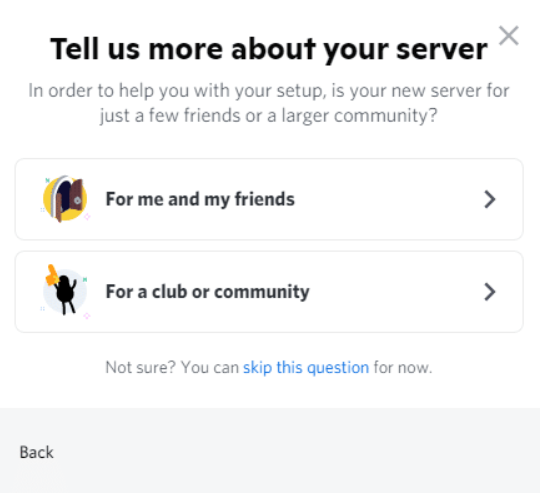 On the following page, you'll be able to personalise your server. You may add a picture or icon to your server's name. When you're finished, click "Create."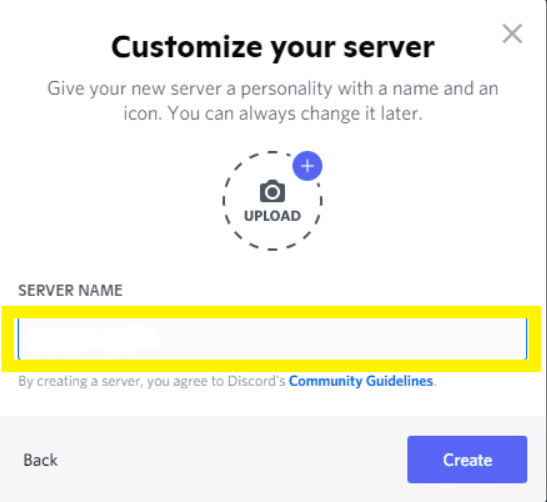 You have just finished configuring a server. Congratulations! It needs to appear on the left-hand side of the window for your Discord client. You should also notice a link there that you can use to send an invitation to participate in the discussion to other people. If we were dealing with a typical Discord server, the configuration process would be finished at this point.
You may further personalise it by adding roles, rules, channels, and bots; nevertheless, let's go on to discussing how to create a private channel in Discord.
FAQ's
A private Discord server is something I'd want to achieve.
If you haven't already, log into Discord and pick the server from the drop-down menu on the left. Select the gear symbol that shows when you hover over the server's name in the upper-right corner of the screen. In the new box, choose Permissions and select @Everyone. Select the red X symbol next to each permission and click on it.
How private can you make a Discord server?
You have the option of making your Discord server public or private. As the name suggests, private servers are meant to be accessible exclusively to those who have been invited by the server owner or operator. It is possible to join a public server using a direct connection.
Is my Discord server public?
You have full control over how open your Discord server is. Your server will not be accessible to anybody until you or someone else has shared the server's URL with them. On a website or on social media, your Discord server's connection will have a public impression.
Is anybody interested in joining my Discord channel?
Only those with an invite link may connect to your server, so be selective about whom you share it with. To generate a new link, click "Generate a New Link" once you've made the necessary adjustments.