How to Unlock Your iPhone Using iTunes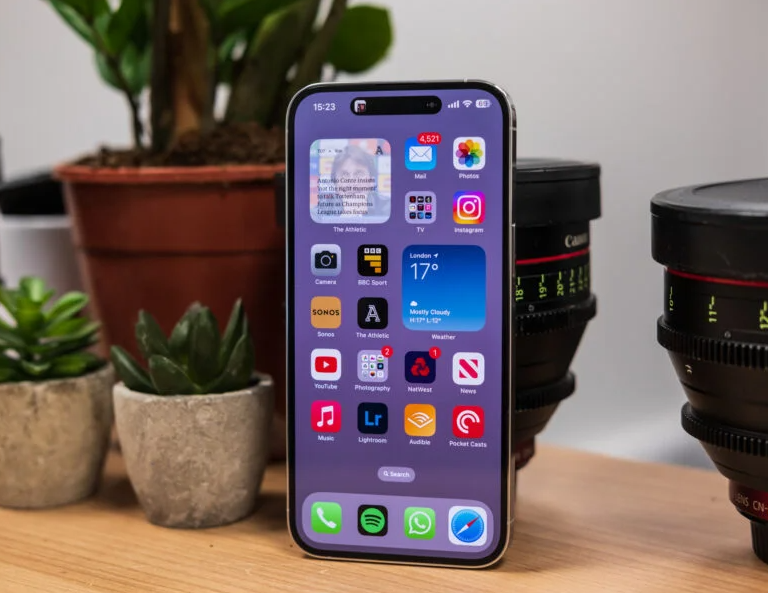 If you have forgotten your passcode, it is conceivable that you will be required to restore your iPhone to its factory settings in order to access it again. This would result in the loss of all of your data, including images, contact information, and passwords that have been saved on your device, as well as any saved passwords. This guide will instruct you on how to unlock your iPhone by making use of iTunes and will walk you through each step. So let's get started:
Read Also: How to Cast to Your Fire TV Stick from an iPhone or iPad
How to Unlock Your iPhone Using iTunes
1. Open iTunes on your PC. Make sure that your iPhone is not yet linked to the computer before you proceed with this step. If you do not already have iTunes, you can get a copy from Apple and install it on your computer by downloading it from the company's website. Launch the program once it has been successfully installed.
2. Don't plug the cord into your iPhone; instead, plug it into your PC. Maintain the cable's end in close proximity to the iPhone. It will soon be necessary for you to insert the cable into your iPhone.
3. Begin the process of putting your iPhone into Recovery mode. Depending on the model of iPhone you own, you can accomplish this in a number of different methods.
Holding down the power button and either one of the volume buttons is the way to unlock a more recent iPhone model, such as the iPhone X and later models, as well as the iPhone 8 and iPhone 8 Plus.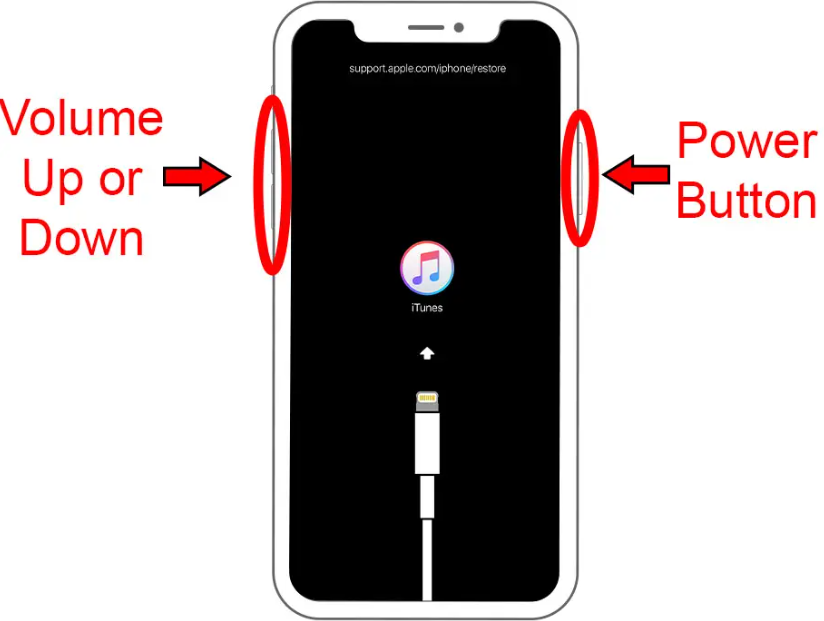 If you own an iPhone 7 or an iPhone 7 Plus, you will need to simultaneously press and hold the "Volume Down" button as well as the "Power" button.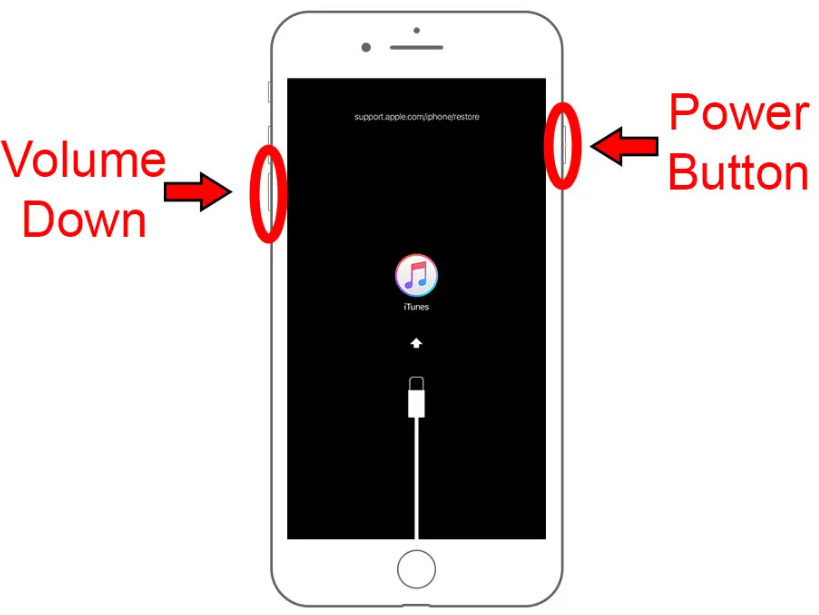 If you are using an iPhone 6, you will need to simultaneously press and hold the Home button as well as the Power button.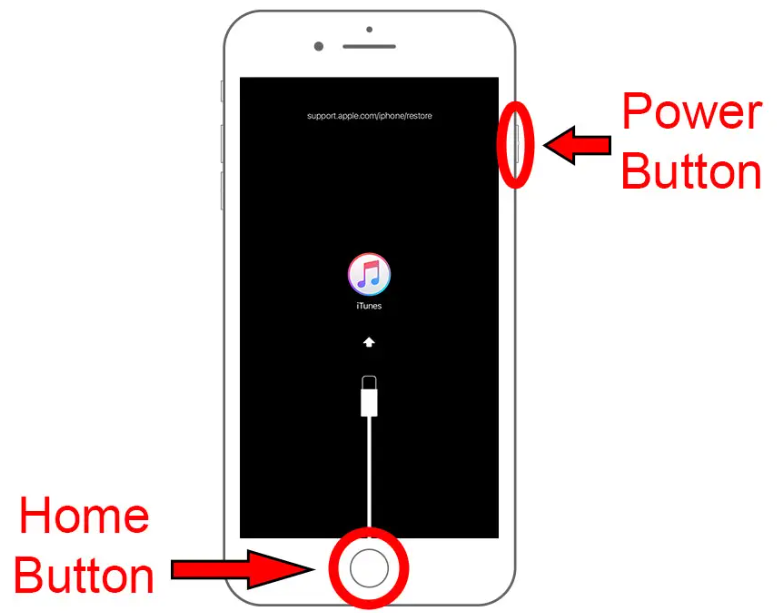 4. You can turn off your iPhone by turning the volume down and holding down the power button simultaneously.

5. Keep holding down the power button, the button for the volume down button, or the button for the home screen until the recovery mode screen appears. This screen has the appearance of a lightning cord, and there is a plus symbol located next to the iTunes logo. Additionally, letters will appear at the top of your screen reading support.apple.com/iphone/restore.
6. In the pop-up box that appears on your computer, select the Restore option. In the event that you encounter another pop-up window that says "Could not connect to the device," click the OK button. After that, you should see a pop-up notice that gives you the option to restore.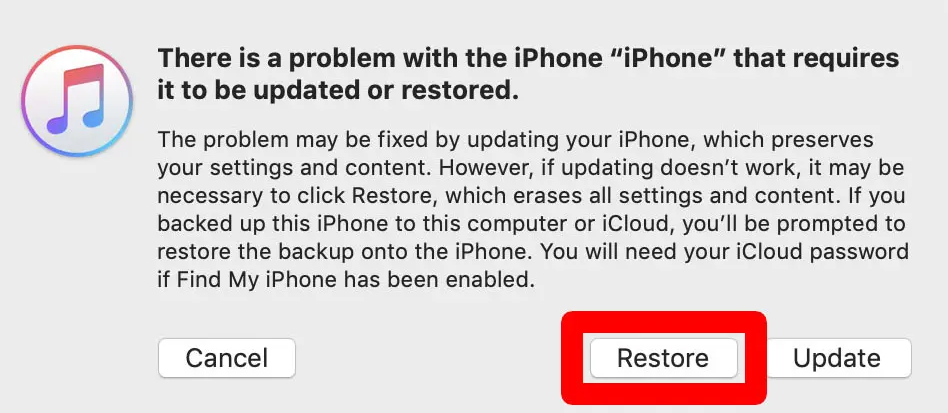 7. If you see another notice appear up after that, click the "Restore and Update" button. After that, click the Next button to begin downloading any necessary updates.
8. Attend the conclusion of the restore process. Because your desktop or laptop computer is currently extracting software and processing files, it is essential that it remain connected to the main computer and be left alone during this procedure. Wait until a message appears on the screen of your computer saying "Your iPhone has been restored to factory settings, and is restarting".
9. "Kindly keep your iPhone's connection active. After a restart, you will be able to see it in the window of iTunes." You can either tap the OK button on your keyboard or wait for the alert to disappear on its own before beginning to use your iPhone.
10. Start configuring your device right away. After you've finished configuring everything, you'll be able to use the device again and create a new passcode for it.
FAQs
Can I unlock my iPhone from my computer?
Utilizing this iPhone unlock program, known as EaseUS MobiUnlock, is the easiest and most straight-forward method for unlocking an iPhone from your personal computer. Once it is installed on your computer, you will be able to bypass a variety of security measures on your device, such as a 4- or 6-digit code, Touch ID, or Face ID. The total time spent on the process won't go over 15 minutes.
Can Apple unlock my iPhone?
You do not need to use the procedures in this post if you do not wish to switch carriers and your device is locked because you forgot the passcode. In this case, you will not be able to unlock your handset. Discover how to change the passcode on your device. Apple is unable to unlock your iPhone so that it can be used with a different wireless service provider. Your iPhone can only be unlocked by its current carrier, so check with them first.
Will Apple unlock a locked phone?
Your iPhone will not be unlocked by Apple so that you can use it with a different mobile service carrier. Your iPhone can only be unlocked by the carrier it is currently subscribed to.
How many attempts do you have to unlock an iPhone?
If you input the incorrect passcode on your cellphone six times in a row, you will be unable to access it and a notice will appear on the screen stating that your iPhone has been disabled. You can wipe your iPhone using a computer or the recovery mode if you can't remember your passcode. After that, you can create a new passcode for your iPhone.