myCharge UnPlugged 10K: The Best Wireless Charger Out There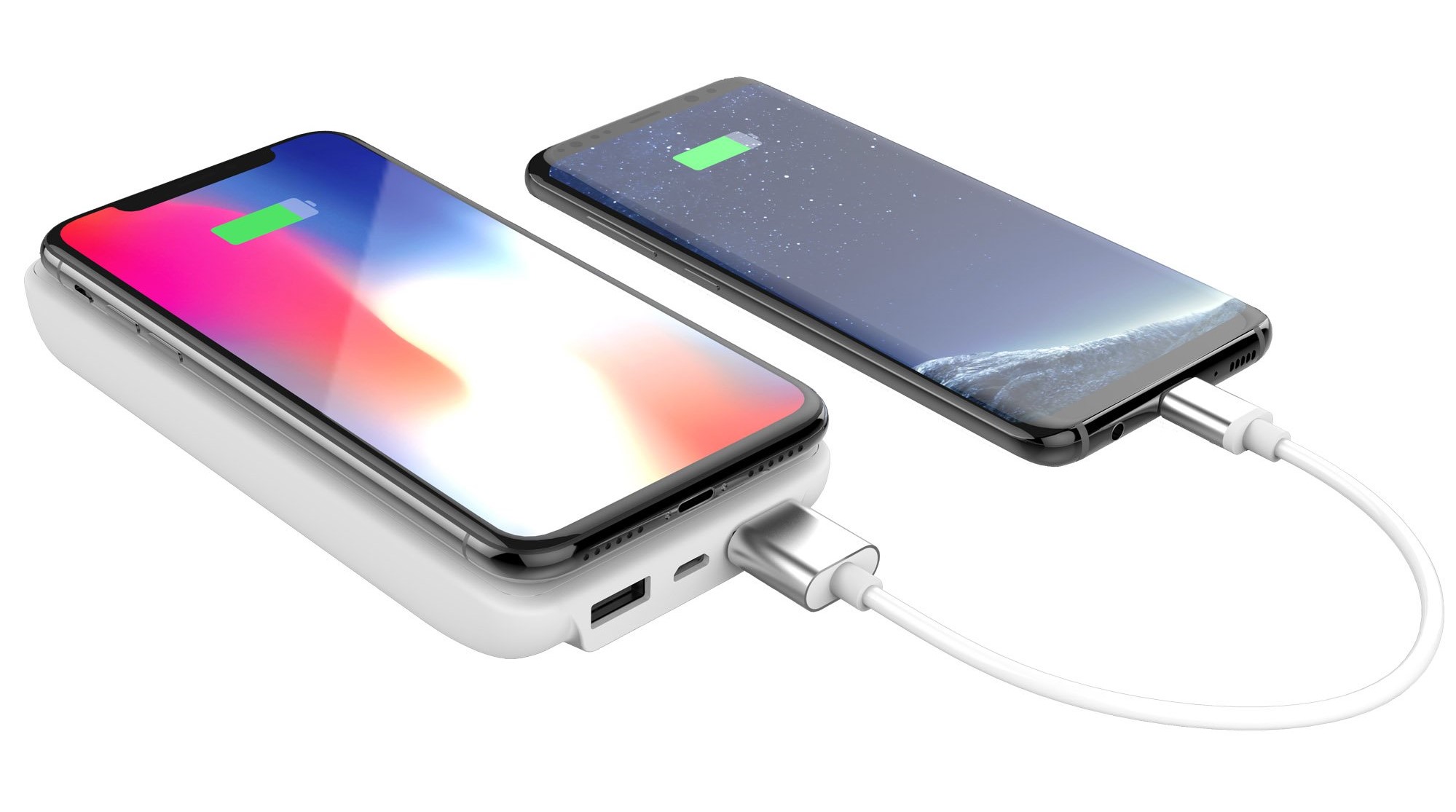 It's not that smartphones are coming out with smaller batteries these days, which most of them are, the fact is that we are using our phones a lot more than we did 2-3 years ago. There's so much to do in a day and most phones tap-out by the 7th hour or so and then we look for an outlet like a dog looking for a bone. It has become a real problem and so the companies have been working hard on solving this issue by giving devices efficient processors and regular software updates and whatnot. But the problem is that every year a new phone comes out, and then the carriers come out with the deals and we run out the door without shoes to get that latest flagship. And the battery issue begins from scratch so it is not that we are getting this insane evolution in the smartphone industry, we are simply not addressing some of the routine issues we face everyday. Wireless charging solves this issue a lot in my opinion and for the past few years, most phones are coming with a glass back for the sole purpose of allowing the wireless charging. myCharge has come out with their new wireless charger series by the name of UnPlugged.
Qi Wireless is the gold standard when it comes to wireless charging technology. And major companies have their own Qi chargers that can be bought separately but they are either expensive, device dedicated or charge the devices as fast you'd expect. In comes myCharge, a company that focuses all of their energy on power solutions and the new UnPlugged series was created for wireless charging solutions. There are 4 different UnPlugged models to choose from 3K, 5K, 8K and 10K. The model names also reveal the battery size in mAh so 3K is 3,000mAh Lithium Ion Battery and so on. The smallest costs $29.99 while the biggest is priced at $69.99. And the biggest one is the way to go in my opinion.
What makes this Qi charger different from all the rest is that you don't need to keep it plugged in. The device serves as a powerbank once fully charged. At home you can keep it plugged in and on your way out simply unplug it and carry it in your bag. Keep it in your car, desk, gym locker, and forget about your battery dying. On top of that, with the 10 Watts Wireless output, the company claims to have 65% faster charging speed. The device itself charges 50% faster than competitors out there plus has a battery safety checks up to it's neck. And my favorite feature is that it can charge three devices at once, One wirelessly and two via USB.
The tests have shown that UnPlugged 10K can charge a flagship like Samsung Galaxy S9+ 3 times on one full charge. Let that sink in for a moment, because it is fantastic. The device is compatible with all current flagship devices and the beauty of this thing is that you don't need to know anything about it, just place your smartphone on top of it and that's it. The device meets the Qi standards and is compatible with Apple and Android devices.
My only gripe is that it uses a micro-USB to charge itself which is not the current standard but it can be overlooked in light of what it is capable of as a package. I don't recommend the 3K or 5K models only because the 8K and 10K are so reasonably priced plus if you are buying a battery pack, might as well get the bigger one especially when it is this small.
TECHNOLOGY
Smart-sense: ensures complete device compatibility
Hyper-charge: ultra-fast charging of your devices; up to 65% faster than competitors 
Power-stay: maintains battery power for up to 1 year
Max-power: maximum power transfer from powerbank to device
High-density battery: the smallest and lightest powerbank
Safe-cell: provides the highest level of battery safety
Rapid-recharge: powerbank recharges up to 50% faster than competitors
Pass-Through Charging: will charge the powerbank and connected device simultaneously
SPECS
Battery: 10,000mAh Lithium Ion
Product Dimensions: 2.8 in x 0.8 in x 5.8 in
Product Weight: 0.4 lbs.
Wireless Output: 10 Watts
USB port delivers 2.4A output
INCLUDED
Charger
Recharge cable
Quick Start Guide