How to Be Invisible in Roblox (Brookhaven)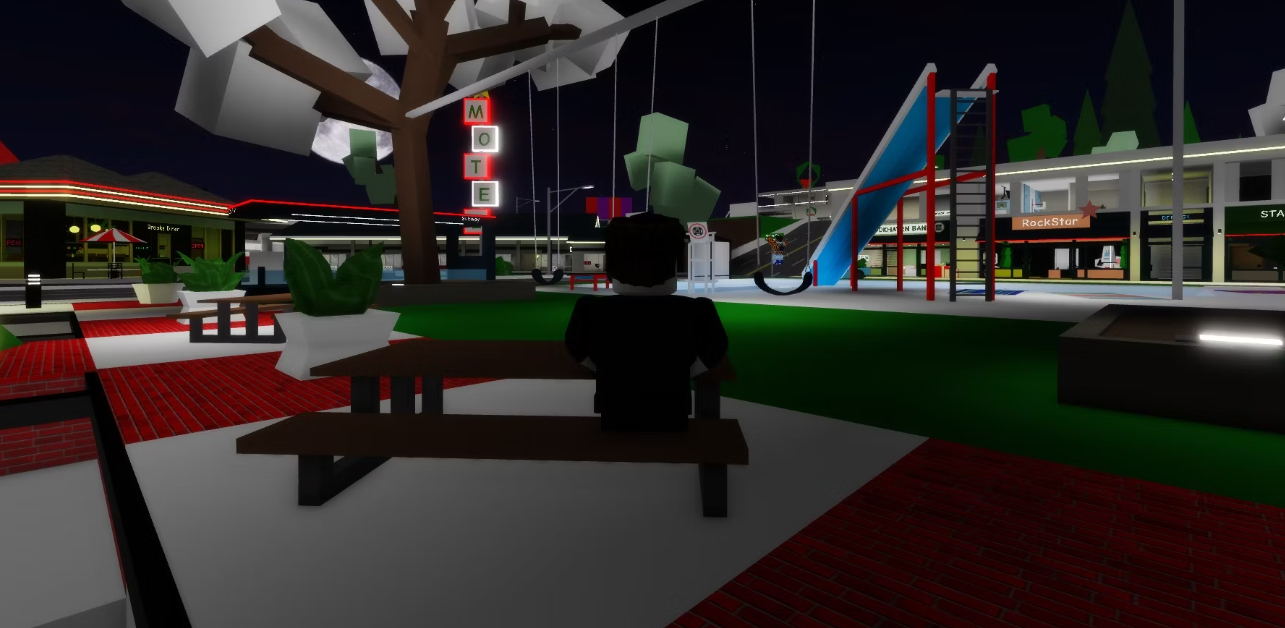 The ability to do whatever you want is one of the most popular aspects of games on Roblox, and it's easy to see why. Many people have used this platform to re-create the games they played as children, albeit in a more conventional fashion. It is not surprising that there is abundant content within the Brookhaven Roblox RPG, given that it is one of the most popular, if not the most popular, Roblox role-playing games (RPGs). Users have the ability to become invisible, adopt children, enrol in a career, attend school, buy houses and automobiles, rob banks, and sneak around the city of Brookhaven without being seen. However, this kind of invisibility is probably not what you think when you hear "invisibility." This post will teach you how to make yourself invisible in Roblox Brookhaven by following these steps:
Read Also: How to Play Roblox on Meta (Oculus) Quest or Quest 2
How to Be Invisible in Roblox (Brookhaven)
In Brookhaven, unfortunately, there is no way to conceal one's presence from others completely. However, there is a technique for blending in with your environment to the point that your character is hardly recognizable! To accomplish this, you will initially be required to remove any objects attached to your avatar completely. This includes removing hats, hair, glasses, clothes, other accessories, and even your face.
Your blank character must be like the one shown below.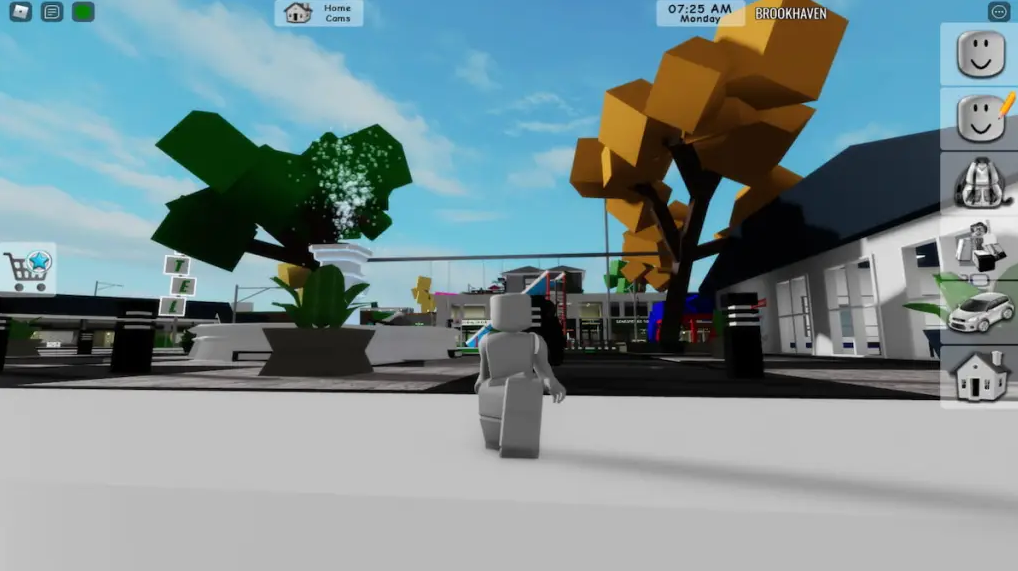 After you have removed all of the content from your avatar, you will need to reduce its size until it is as small as possible. To accomplish this, open the editor on the screen's right side, and then click the symbol that looks like sliding bars. After that, reduce the size of your avatar by continually clicking the minus button until it reaches 0.5.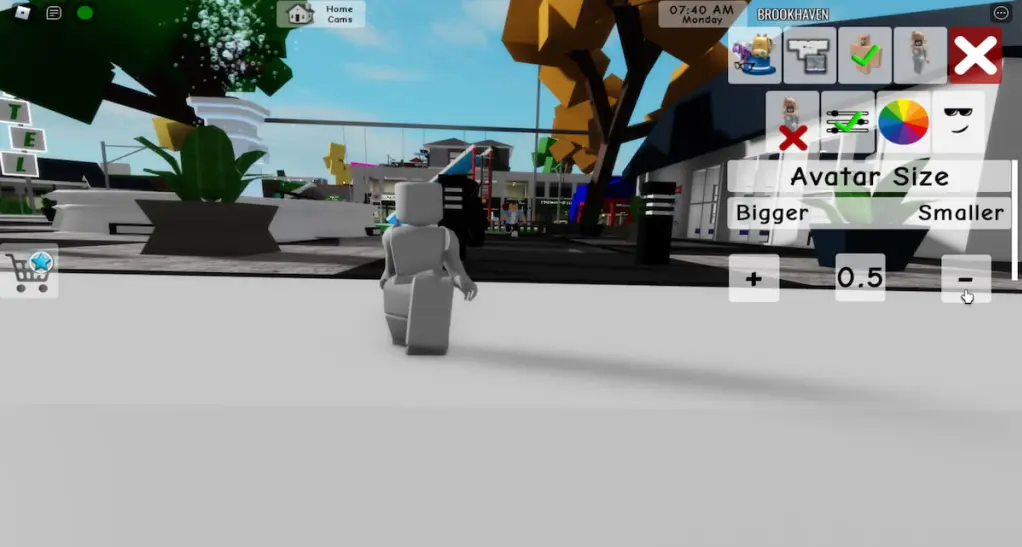 Now is the time to put on your disguise! To get things rolling:
Find a wall, surface, or item that you can blend in with and go toward that.
In the avatar editor, open the tab for changing the skin tone.
You need only pick the colour virtually identical to the one you are trying to find.
The picture that follows depicts the skin tone selector.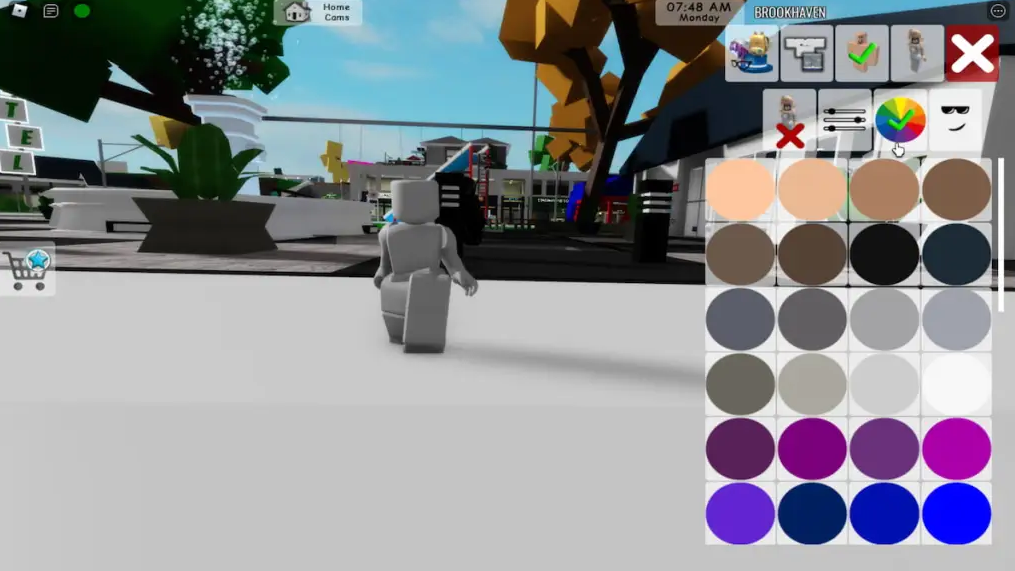 Once you've located the surface you want to use as your camouflage, you should go closer to it and try to get as near it as you can. The Hurt expression might, in certain circumstances, make it easier for you to blend in with flooring or flat items.
FAQs
Is Brookhaven Roblox kid friendly?
Playing Roblox without adult supervision is not suggested for children under the age of 13, despite the fact that children far younger than 13 would desire to participate in the game. This is because the Roblox platform continues to face issues with content that is troublesome.
How many secret rooms are in Brookhaven?
On the other side, there are 37 exceptionally well-hidden secret locations in Roblox Brookhaven RP that you may still find (and use for games of hide-and-seek), and these locations are mentioned below: There are Safes in Every Kind of House There Are.
Is a 7-year-old allowed to play Roblox?
The controls are completely optional, and no age minimums or maximums are required for children to sign up for an account on Roblox. Roblox will always use harsher default settings for accounts belonging to children under the age of 13, however, if there isn't a parent PIN, a child could change these settings. Make use of these instructions in order to set up limits on your account.
Should a 4-year-old have Roblox?
Check that your kid uses their age when signing up for an account online. Children under the age of 13 have some safety settings and parental controls activated automatically on their Roblox accounts. Despite this, you should still examine the settings to ensure that they have been configured properly. Your child may not be able to play all of the games that are available on Roblox.
What is the haunted game in Roblox?
Another one of these immersive horror exploration games is called The Haunted Imperial Hotel. And in this game, you'll venture through a terrifying mansion that's packed with puzzles and side tasks to complete. Because it is intended to be played with other people, this Roblox horror title is a good example of a game that supports cooperative play.