Tchia Trophy Guide and Roadmap
There are a total of 22 trophies for Tchia to earn. Finding the one secret award can be a real challenge. Although Tchia has not yet been made available for PC, we will add all PC-specific accomplishments to this page whenever they become available. In action-adventure games like Tchia, trophies are of paramount importance. We need a Tchia trophy guide, and this one will show you the ropes:
Read Also: Final Fantasy XVI: How to Get Orichalcum
Tchia Trophy List
Counting the secret trophy we'll be discussing below, there are a total of 21 trophies in Tchia. Most of these trophies may be unlocked simply by playing through Tchia's main story, but others will demand you to deviate from the beaten route and investigate each Island.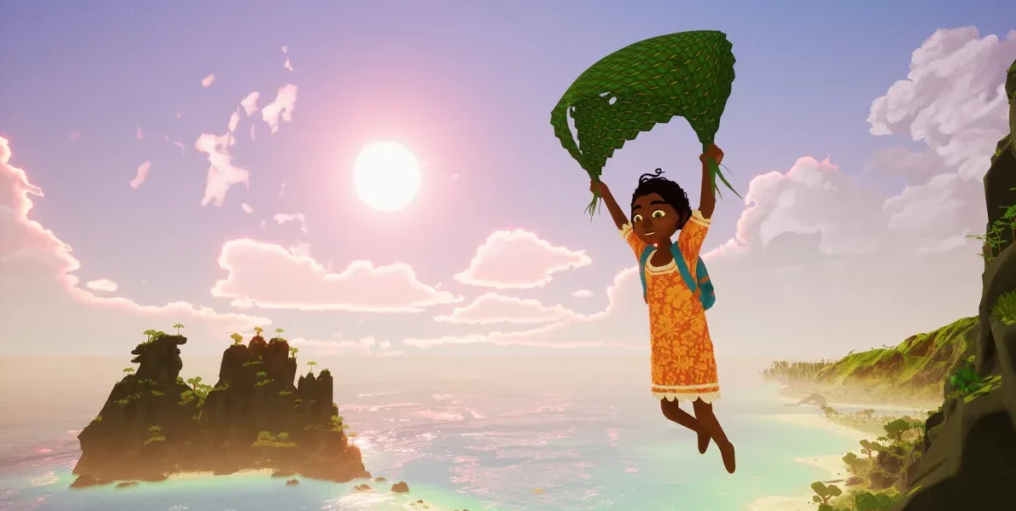 Listed here are all of Tchia's easily accessible base and secret trophies:
| Trophy | How to unlock it | Grade |
| --- | --- | --- |
| Fashion Faux-Pas | Wear the Umbrella Hat. | Bronze |
| Soul-Cannon | Soul-Jump into an object after Soul-Throwing it. | Bronze |
| Clay Pigeon | Shoot down a bird with a Slingshot. | Bronze |
| In a Pinch | Win something in a Claw Machine | Bronze |
| Energy Saver | Burn three enemies at once with a single object or explosion. | Silver |
| Ahem Ahem | Shout from every Point of View. | Silver |
| Iconoclast | Destroy every Meavora Statue. | Silver |
| Globe Trotter | Discover all the Docks. | Silver |
| Audiophile | Unlock every Soul Melody. | Silver |
| The Journey Onwards | Reach the endgame. | Silver |
| Happy Camper | Discover all the Campfires. | Silver |
| Shredder | Score 100% in any music sequence. | Silver |
| Snip Snip | Wear the complete Crab outfit. | Silver |
| Arrr! | Wear the complete pirate outfit and boat style. | Silver |
| Body and Soul | Upgrade your Soul-Meter to 10 slots. | Gold |
| Live Wire | Upgrade your stamina to 120. | Gold |
| Ça de Wizz! | Reach 100% game completion. | Gold |
| Historian | Find and open all Treasure Chests. | Gold |
| Fashion Victim | Unlock every cosmetic item for Tchia and the boat. | Gold |
| Liberator | Clear all Soldier Camps. | Gold |
| New Caledonian | Collect all Trophies. | Platinum |
Tchia Hidden Trophy List
There is only one hidden prize for Tchia, and figuring out how to earn it all can be extremely challenging. However, if you successfully solve this puzzle, you will be eligible for the coveted Platinum Trophy.
This is the secret trophy that Tchia has been working toward:
| Trophy | How to unlock it | Grade |
| --- | --- | --- |
| Thing | Find and Soul-Jump into Pwi Dua's hand. | Gold |
FAQs
Is Tchia an easy platinum?
While you won't likely feel overmatched or frustrated once you figure out what the game is asking of you, Tchia's objectives may not always be crystal clear. Nonetheless, it's a very accessible and largely casual experience that provides an easy, if time-consuming, platinum trophy.
Does Tchia have a platinum trophy?
Tchia has a single secret award, and it's a real brain teaser to figure out how to get it. Once you crack this code, though, you'll be one step closer to the fabled Platinum Trophy. Locate Pwi Dua's hand and perform a Soul Jump into it.
How long does it take to beat Tchia?
The first time through the game's main story should take players somewhere between 12 and 15 hours to complete. Players should plan accordinglay.
How do you upgrade your stamina to 120 Tchia?
Players need to find and eat Stamina Fruit to increase Tchia's stamina. Tchia can pick up these special magic fruit from all across the islands and eat them to increase her stamina.